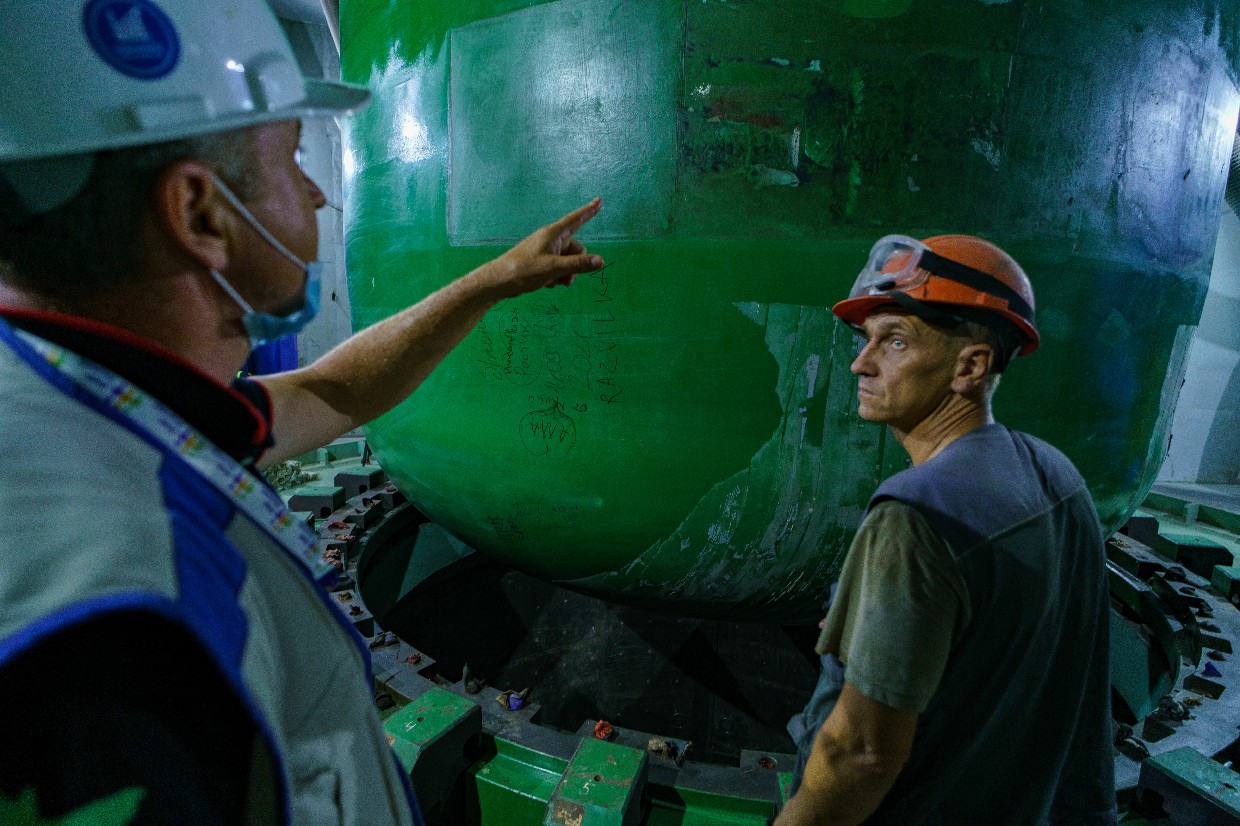 Russia and Bangladesh mark fifty years of diplomatic relations. The countries continue their mutual cooperation, and one of the largest bilateral projects — ​construction of the Rooppur Nuclear Power Plant — ​only strengthens their friendship.
On January 25, 2022, Bangladesh and Russia marked a milestone in the bilateral relations: on that day 50 years ago, less than a year after Bangladesh declared its independence, the countries established diplomatic relations.
Moscow and Dhaka share the commitment to the fundamental principles of international cooperation set out in the UN Charter. For half a century, the two countries have been working closely together and delivering joint projects across different fields.
Rosatom makes a large contribution to the development of the energy sector in Bangladesh. Construction of the country's first nuclear power plant — ​Rooppur — ​goes full tilt. Last October, the reactor pressure vessel was installed at the first power unit of the plant. Installation of all four steam generators, which belong to safety class 1 products, at Unit 1 was completed in November. At the very end of the last year, concreting of the internal containment shell in the reactor building of Unit 2 was completed ahead of the schedule.
Russia and Bangladesh have long cooperated in education: over 6,000 students from this Asian country have received degrees from Soviet and Russian universities over the period of 50 years. In 2021, Russia awarded 70 government grants to the students from Bangladesh. Rosatom maintains this tradition and trains highly qualified personnel for the Rooppur NPP. Not long ago, employees of the plant completed a two-month certification course in destructive and non-destructive metal testing organized by the Central Research Institute for Machine Building Technology (TsNIIMash, part of Rosatom's power engineering division AtomEnergoMash).
They passed theoretical exams and practical tests on visual and instrumental examination and ultrasonic and eddy current testing. Following the interviews conducted by the board of examiners, 11 employees were certified to have relevant competencies.
"The certification course lasted two months and consisted of three phases — ​theory, practical skills and tests on two sample pieces, and interviews. The most difficult things for the students, though, were the climate and Russian food," says Lyubov Voronkova, a senior researcher of the ultrasonic testing and measurement laboratory at TsNIIMash.
Bangladesh and Russia have excellent prospects for nuclear cooperation. Radioactive technology has many applications and one of them is treatment of agricultural produce with ionizing radiation to eliminate pests and extend shelf life. According to expert estimates, at least 20 % to 45 % of food goes to waste because of its short shelf life or pest damage. "We are interested in the cooperation with Bangladesh, India and Sri Lanka to reduce losses of food grains by using irradiation techniques," Sergey Evdonin, a project manager at Rusatom Healthcare (part of Rosatom), said when speaking at Rusatom Healthcare's webinar on nuclear technologies in medicine and public health.
AtomEnergoMash (AEM) is Rosatom's power engineering division and one of Russia's largest power machinery producers providing comprehensive solutions in design, manufacture and supply of machinery and equipment for nuclear, thermal, petroleum, shipbuilding and steel-­making industries. Its production facilities are located in Russia, the Czech Republic, Hungary and other countries.
Rusatom Healthcare is a Rosatom nuclear medicine division. The company implements projects in the field of radiation medicine, oncoradiology, manufacturing of equipment and drugs.