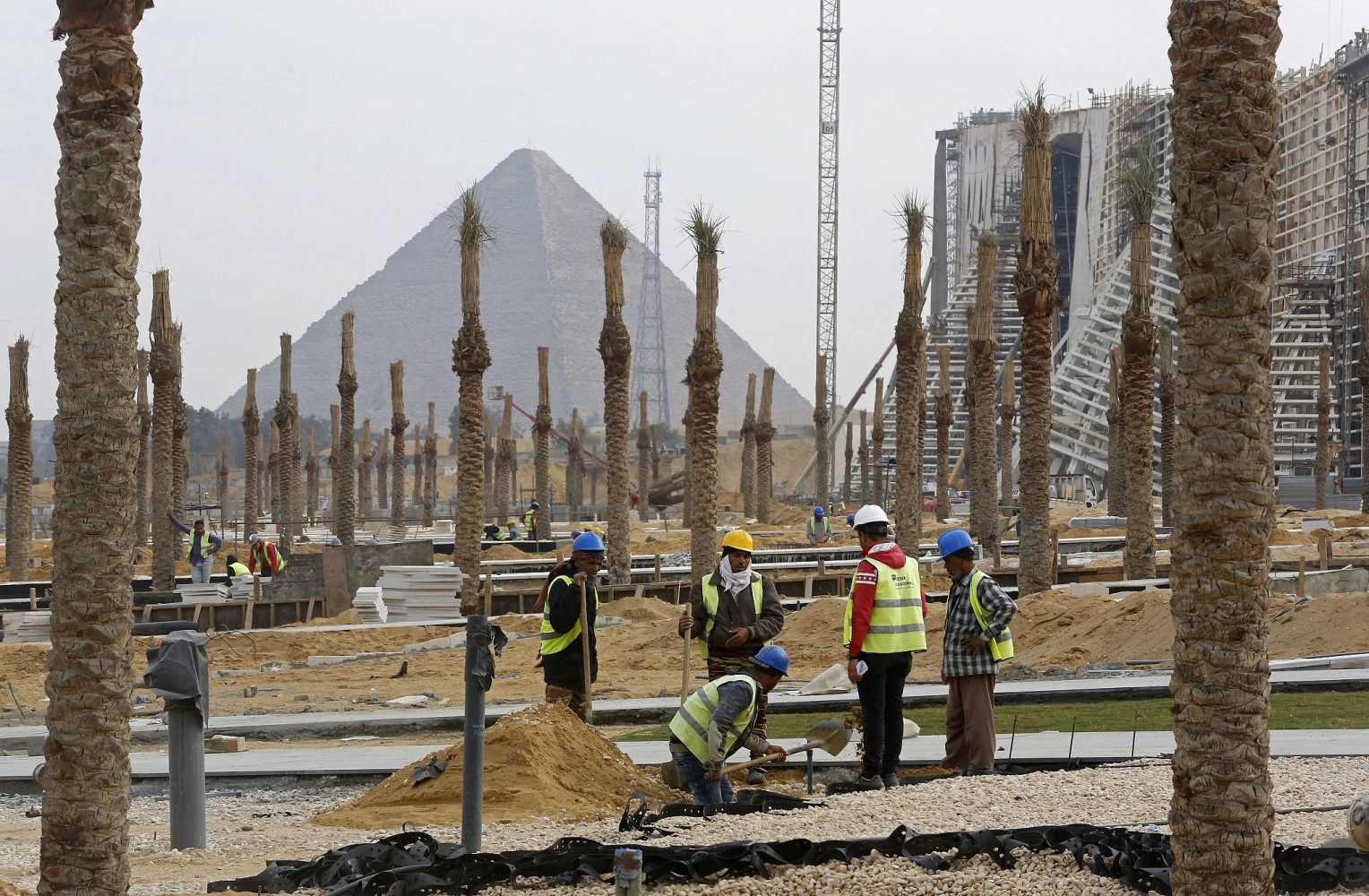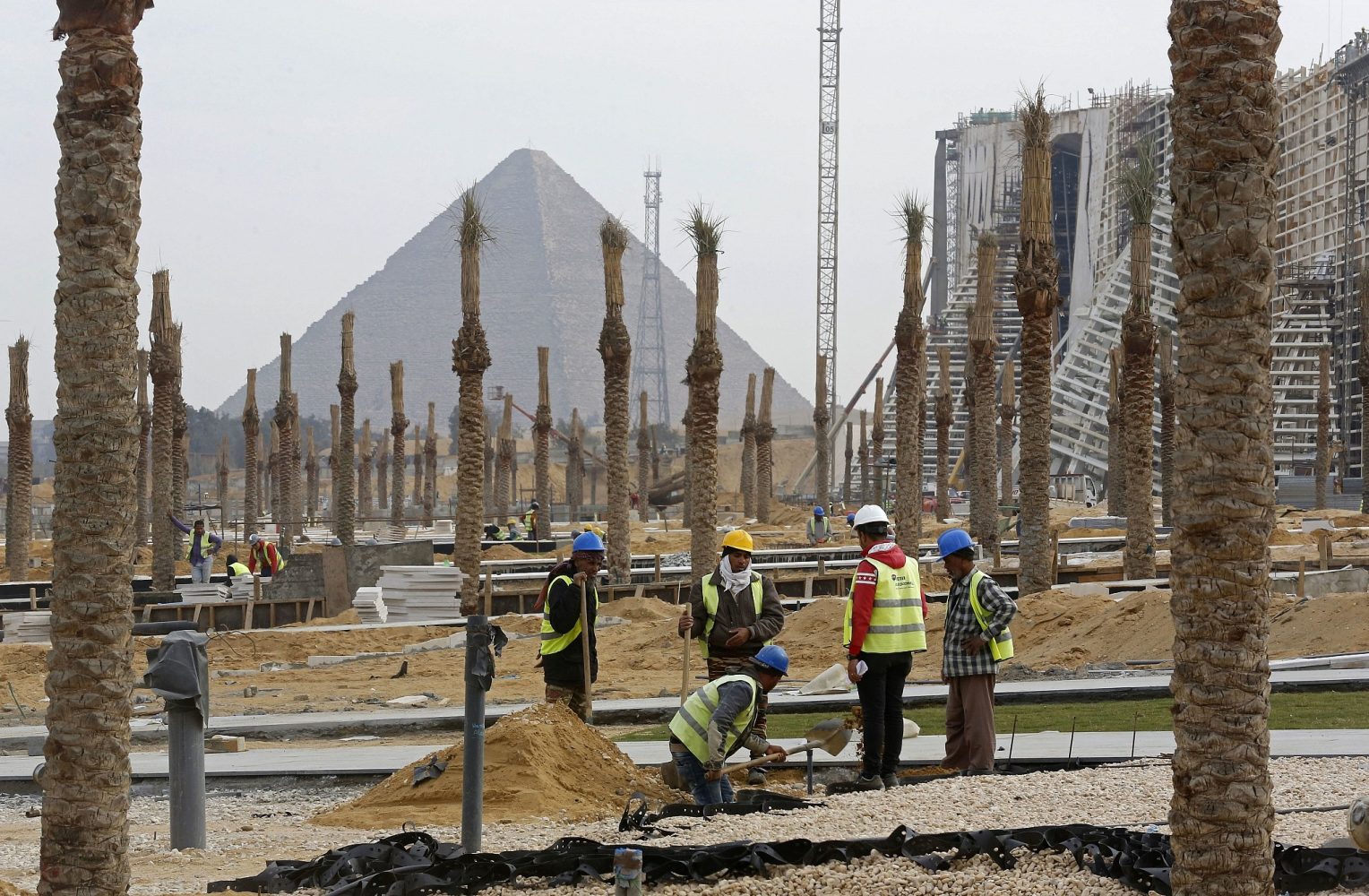 Consumption of electric power in the industrial and commercial sectors has decreased amidst the coronavirus pandemic, Ali Abdel Nabi, a former deputy head of the Egyptian Nuclear Power Plants Authority, told the CNBC Arabia. According to the expert, energy demand in Egypt fell 35%, with losses amounting to EGP 5 billion (USD 300 million) per month. As the lockdown was eased, the energy consumption has grown. In order to meet the rising demand for electric power, the Egyptian government has launched a number of energy projects, with the construction of El Dabaa, the country's first nuclear power plant, the most important of them.
According to Ali Abdel Nabi, natural gas accounts for 80 % of Egypt's energy mix, but this share needs to be reduced. He said, "This figure is quite high and should be decreased because gas is the wealth of future generations. It is nine times more cost effective to use gas in the petrochemical industry as feedstock for fertilizers or cement than to generate electricity. For this reason, we want to be less dependent on natural gas, and nuclear is the best alternative."
He called El Dabaa power plant the most important investment project that would play a key role in balancing the national power grid, "If we want to connect national grids of Saudi Arabia, other states of the Persian Gulf and Africa into one, our own grid needs to be 100 % balanced. Egyptian stations should generate more and remain operational all year round. This is what a nuclear power plant is about."
In Egypt, Rosatom will build a nuclear power plant with four VVER‑1200 reactors, each having a capacity of 1,200 MW. Russian companies offer unprecedented innovative solutions for the nuclear plant under construction. For instance, the Central Research Institute for Machine Building Technology (part of Rosatom) has developed a new corrosion resistant material for El Dabaa. The plant will be built on the Mediterranean coast where day temperatures reach 50 °С. What is more, many parts of equipment and service water pipelines will be in contact with sea water and air, so they should be well protected against corrosion.
Rosatom engineers had to choose a heavy-duty structural material, which is resistant to pitting or intercrystalline corrosion and to chloride stress cracking.
They considered different alloyed steels capable of surviving through the design life of equipment and piping, including titanium alloys, stainless and carbon steels, polyethylenes and glass-reinforced plastics. All of them were used in pumps, valves, filters, heat exchangers and pipes for nuclear power plants built by Rosatom, such as Leningrad, Tianwan, Kudankulam and others.
Following the research, the properties critical for the task in question were found in titanium alloys and duplex stainless steels of a certain chemical composition.
"We conducted a study and developed recommendations for the application of structural materials, pipe welding techniques, quality control procedures, and protection of materials against salt water corrosion. The Central Research Institute for Machine Building Technology can develop a new duplex stainless steel grade, which is alloyed to an extent that makes it resistant to salt water corrosion, and use it to manufacture parts and components for service water supply systems at El Dabaa," Sergey Logashov, Deputy Director for Project Management at the Institute for Material Studies of the Central Research Institute for Machine Building Technology, said.
The agreement signed between Egypt and Russia in 2015 provides that Rosatom will supply nuclear fuel for El Dabaa during its entire service life, train the plant's staff, and assist Egypt in operating and maintaining El Dabaa during the first 10 years of its operation. Plant employees will be trained both in Russia and Egypt.
In late June, students of the Master's program organized by Egyptian universities in association with Rosatom defended their theses at the Tomsk Polytechnical University. The Master's students studied nuclear medicine and nuclear power plants. Topics of Master's theses for the first graduation year were selected in discussion with the Egyptian party. All the students defended their theses brilliantly and will receive diplomas with honors.
In 2018, the Tomsk Polytechnical University (Nuclear Fuel Cycle Division) and Egypt's Supreme Council of Universities (represented by the three largest university, Ain Shams University, Cairo University and Alexandria University) signed an agreement at Rosatom's initiative to deliver the Nuclear Science and Technology, a joint English-taught Master's program.