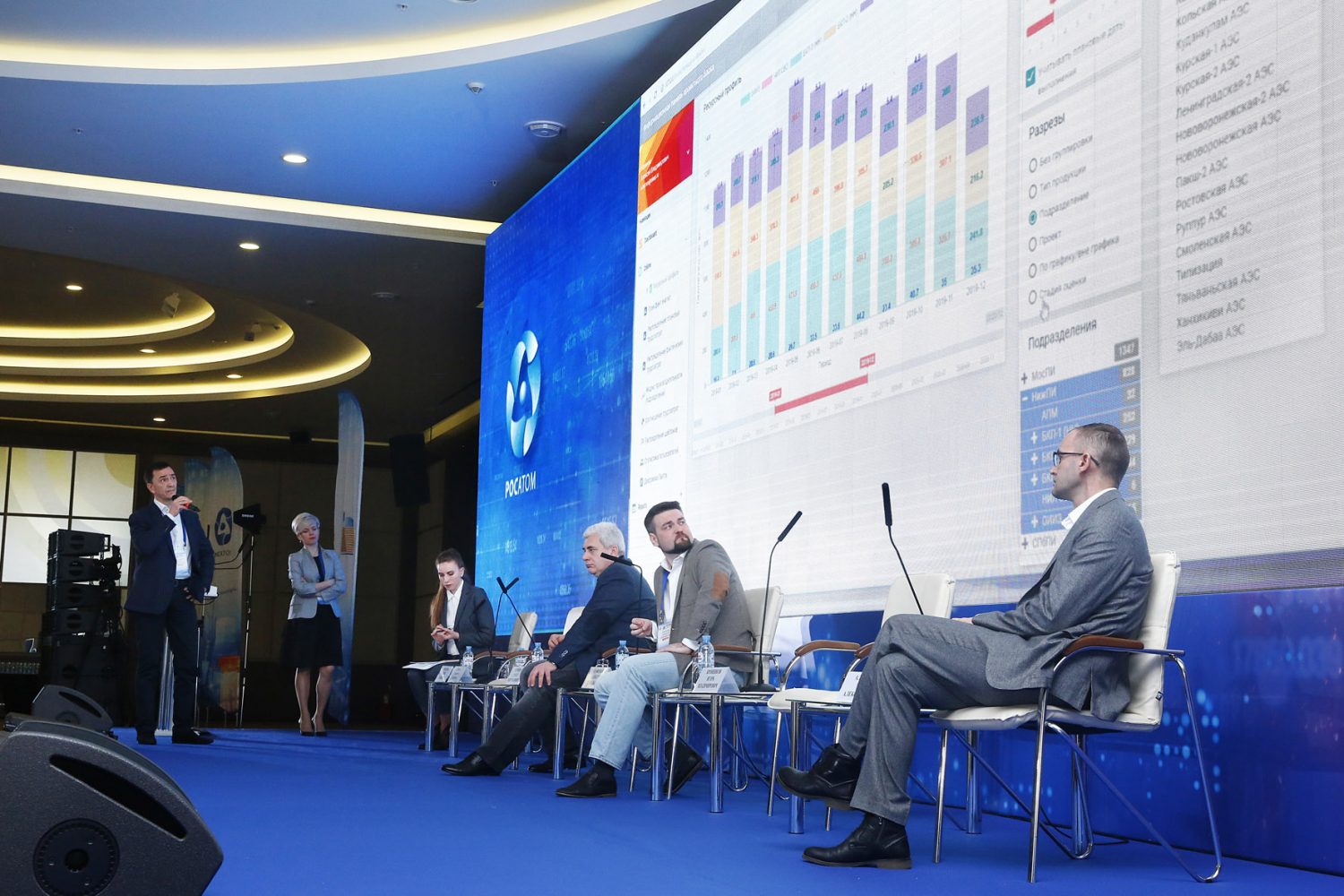 After the merger is completed, all engineering design companies of Rosatom Group will act as a single team and follow uniform production standards.
How the institute is formed
The institute will comprise three of Rosatom's engineering design organizations located in Nizhny Novgorod, Moscow and Saint Petersburg. Each of them has its own established practices and expertise, which will be adjusted where necessary and harmonized. The new institute will have uniform standards for staff qualifications, infrastructure and IT systems.
Atomstroyexport (an engineering subsidiary of Rosatom, ASE) Vice President Ruben Topchiyan was appointed Director of the the united design institute – he will hold two positions concurrently. Directors of individual design institutes became first deputies to the institute Director. After the reorganization, they will be able to focus on performance targets without being distracted by auxiliary functions, which used to consume much time and effort.
Along with changes in the organizational structure, quality is also expected to improve. The work will be centered on eleven projects included in the VVER-based NPP Design Improvement program (see the Projects of the Program table below).
New generation of managers
It is important that changes are initiated from inside, rather than forced upon employees by the top management. The transformation program involves a total of 279 employees, including 23 top-level officers and 61 mid-level managers.
Working jointly with heads of production and functional units, they participate in project meetings, accumulate information and acquire engineering design and project management competencies. According to Andrey Vilyaev, Director for the institute Development Program and Manager of the BOO (Build – Own – Operate) Project Management Office at ASE Engineering Company, these are the people who will become highly qualified engineers and managers and improve efficiency of production processes as heads of particular functions in the organization. He said, "For example, our employees had a chance to work closely with the Finnish regulator, one of the most demanding regulators in the world, on the Hanhikivi project. Thanks to the new experience, they learned a new approach to design and project management. We have a totally new generation of employees who have been promoted to management positions."
Process already underway
During 2019, design processes in all three design institutes were analyzed carefully and discussed in details. The discussion resulted in a comprehensive plan approved by all the stakeholders on how these processes could be transformed to become more efficient.
In 2020, the plan will be implemented step by step. For example, there will be a new approach to preparing project network diagrams. They used to be prepared for individual projects only, but now they are made for each project, each business unit and the institute in general. Reporting forms will be standardized, too. Uniform reports are necessary to have a bird's eye view of the work scope at a particular time, as well as its detailed representation.
Network diagrams will be integrated with resource profiles, which show the number of design engineers and their specialization, current and expected availability, and standard workload. This is a full-fledged management tool that allows managers to proactively respond to changes in the workload of employees and make the right decisions. For instance, the institute can re-train its employees for a similar profession or position, hire new engineers or review the project schedule and adjust it, if possible. This approach engages employees from all three institutes and allows them to work on any project, making the process more efficient. "If there is a shortage of electrical engineers in Moscow, we see whether we can engage engineers from Saint Petersburg," Andrey Vilyaev explains.
Since project network diagrams and resource plans are optimized, project cost estimates become more accurate. From now on, project budgets are based on updated information and new economic planning rules.
Those design projects that have reached an advanced stage will use a limited scope of new rules and methods – improved practices will be integrated into the existing processes as carefully as possible. Construction of a nuclear power plant in Uzbekistan will be the first project to pilot the full range of new practices.
Projects of the Program
Standardization and harmonization
Data structures and libraries
Integration of IT systems
Engineering design methodology
Design tools and customer relationship management systems
Quality management
Requirement, configuration and change management
Project time management, project scheduling/planning and reporting
Resource management
Financial planning and reporting
Efficiency improvements in the translation of project documents