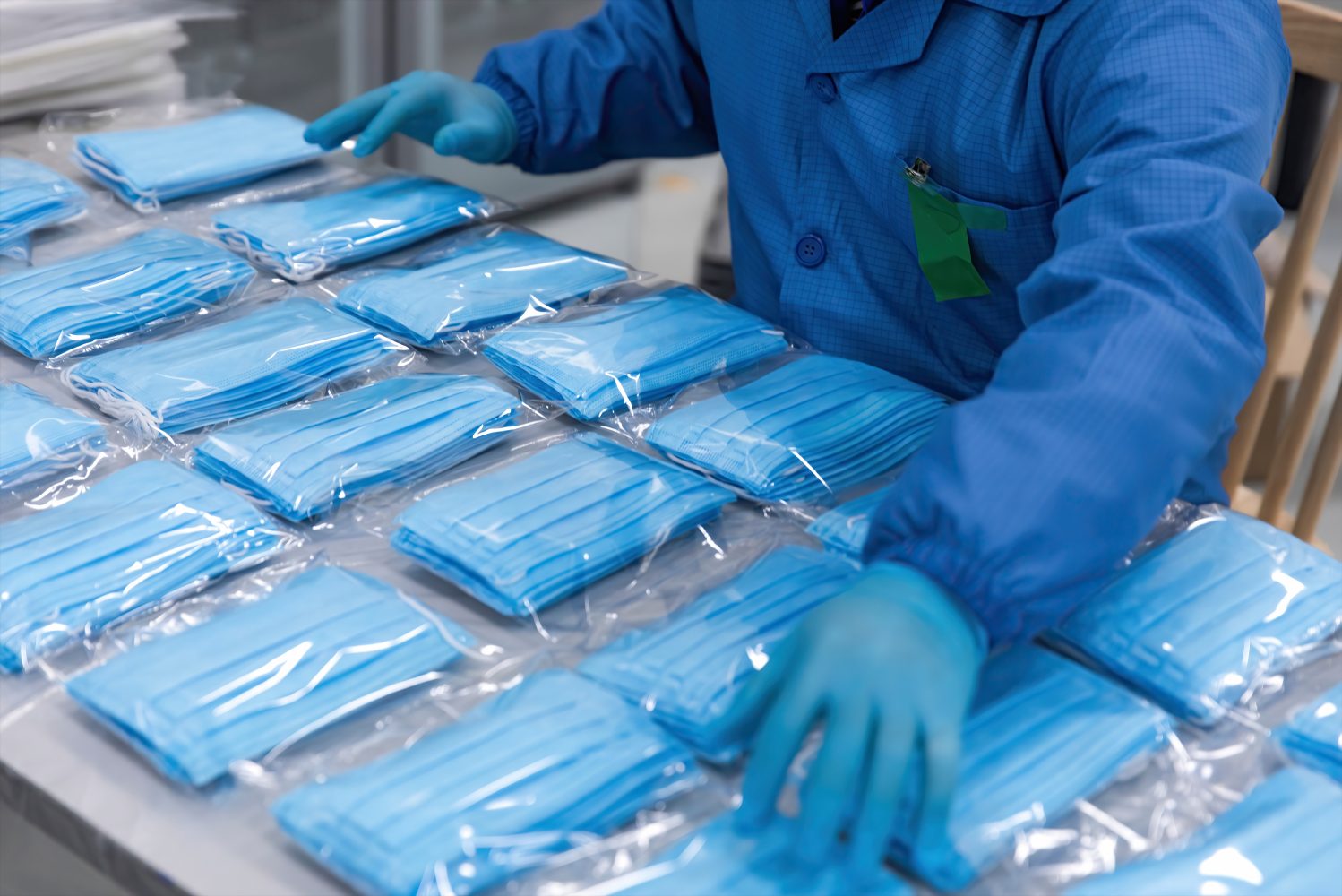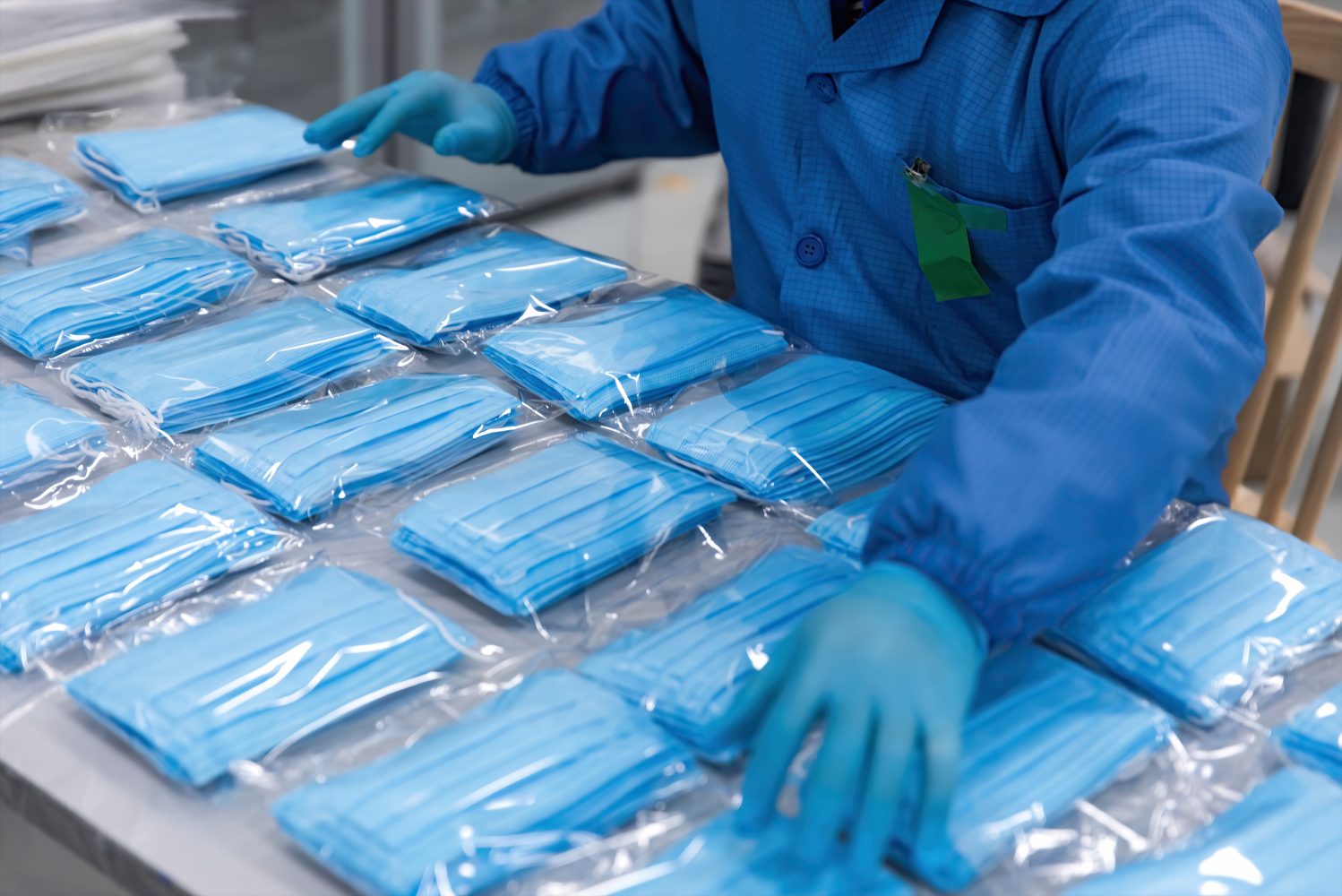 Throughout months of the coronavirus outbreak the world has witnessed new helpful partnerships between nuclear and medicine. The virus-related challenges provided an opportunity for nuclear engineers to demonstrate that they were true professionals capable of finding simple solutions to complex problems given time-sensitive conditions. Some of Rosatom's production facilities were converted to manufacture high-tech medical products. The nuclear corporation also arranged for the testing of people living in nuclear host communities and sanitary treatment of the industrial premises, including with the help of machinery produced by Rosatom's subsidiaries.
Making new products
The municipal hospital in Zheleznogorsk (Krasnoyarsk Krai), a host city for Rosatom's nuclear waste management subsidiary Mining and Chemical Plant, asked the nuclear corporation to install an oxygen supply system in the isolation ward. It took just three weeks to engineer an oxygen station and piping, procure materials and install the system. Now all 67 isolation rooms are supplied with oxygen for mechanical ventilation. In addition, mechanical engineers of the plant produced a new modification of Bobrov's apparatus to moisturize oxygen supplied. Further developments are underway.
Sterion, a subsidiary of irradiation technology supplier Rusatom Healthcare, provides sterilization services. As of May 19, the company sterilized over 24 million face masks and over 334,000 kits for the collection of COVID samples, with a total of 58 million face masks to be sterilized under the contract. In order to deliver the project, employees work in three shifts. The core machine is a 10 kW, 10 MeV linear particle accelerator, which uses an accelerated electron beam to treat products loaded onto a conveyor right in the carton box. It takes only 37 seconds to sterilize the whole box (980 masks).
At the request of the government of Zabaykalsky Krai, Priargunsky Industrial Mining and Chemical Union (PIMCU, a subsidiary of Rosatom's mining division) is making arrangements for the production of medical-grade oxygen. The production facility is ready; the license is pending. Production of medical-grade oxygen at PIMCU will help establish a reserve of oxygen for local hospitals.
Providing finance
Rosatom donated personal protective equipment and medical devices for the treatment of, and protection against coronavirus disease, including 192 mechanical ventilators, over 2,000 air sanitizer units, 29,000 protective coveralls, 30 non-invasive blood oxygen saturation measurement systems, and other medical supplies. They all will be distributed between 25 health facilities in host communities.
Rosatom's management, including the director general, his deputies, directors of divisions and major nuclear companies (more than 200 people overall), joined the national #WeTogether campaign and donated their monthly salary to the campaign fund. The #WeTogether campaign aims at supporting seniors, physically challenged people and medical workers during the coronavirus pandemic. Volunteers all over Russia deliver medicine and groceries; lawyers and social workers consult those in need; partner organizations provide free-of-charge services and donate goods. Over 90,000 volunteers are already taking part in the campaign.
Volunteering
Rosatom's volunteer movement spans across 32 Russian cities. Starting the first days of the outbreak of the epidemic, 689 nuclear industry workers have become volunteers. They were properly trained and provided with personal protective equipment. During just two weeks of April, they helped to buy food and medicine for nearly 1,500 people in self-isolation. Volunteers working in host communities seek to help the elderly and families of self-isolated nuclear power plant employees.
Fighting the virus abroad Rosatom follows the rules and takes safety measures as recommended by local authorities at its overseas construction sites. As many employees as possible work from home; on-site workers have their body temperature taken regularly; special procedures are introduced to minimize contacts between workers in canteens or when transported to and from the construction site.
In March 2020, Rusatom Service delivered replacement parts for preventive repair and maintenance on the turbine generator of Kozloduy NPP Unit 5 in Bulgaria; maintenance and repairs are to be completed on schedule to meet the power generation plan.
In April 2020, hot tests were completed at Belarusian NPP Unit 1, followed by the nuclear fuel delivery in early May. Another batch of electrical components arrived at the International Thermonuclear Experimental Reactor (ITER) site in France.
Rosatom donated 50,000 face masks to health facilities in the Grodno Region of Belarus. Most of them were delivered to the Grodno Regional Hospital for Infectious Diseases; the rest was supplied to hospitals in the towns of Ostrovets (Astravets) and Smorgon (Smarhon) and other healthcare facilities.
Social care services in the Vysočina Region hosting the Dukovany NPP received bottled water and disinfectants free of charge. Rosatom's move was supported by Bioline, White Peopny and other companies.
Although coronavirus continues spreading globally, Rosatom keeps working on its international construction sites with no project interrupted. Other contractual obligations, such as supplies of machinery and equipment, nuclear fuel and medical isotopes, are also performed in due time.