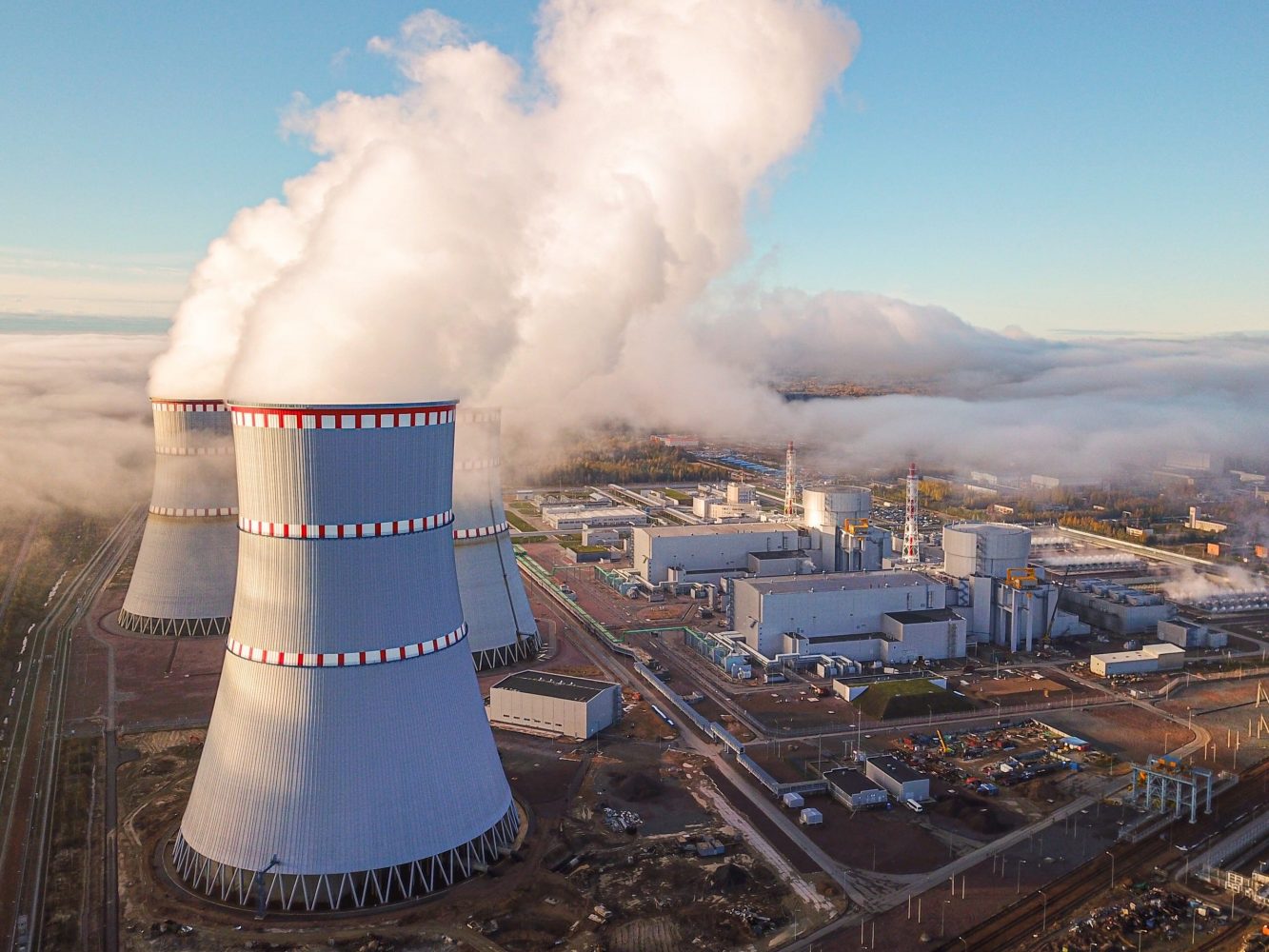 On December 1, 2007, Russian President Vladimir Putin signed a decree to dissolve the then existing nuclear agency and establish a state-owned nuclear corporation Rosatom. Since then, Rosatom has been a nuclear industry of the Russian Federation in its entirety and complexity. Despite the coronavirus difficulties and restrictions, the industry has seen many important events in 2020.
Nuclear power plants
On May 22, the world's only floating nuclear power plant was put into operation in Pevek (Chukotka, Russia). It is also the first SMR commissioned in the 21st century.
On October 22, Leningrad II NPP Unit 2 with a VVER-1200 reactor was connected to Russia's national power grid. On November 12, 2020, the newly commissioned Leningrad II Unit 2 started supplying heat and hot water to the neighboring town of Sosnovy Bor.
On November 3, Belarus NPP Unit 1 with a VVER-1200 reactor was connected to the national power grid of Belarus. This is the first Generation III+ reactor unit built abroad to the Russian design.
The nuclear power plants in Russia are expected to generate record-high 214.965 billion kWh of electricity by the end of 2020.
New businesses
Over the last five years, Rosatom has launched 87 new businesses. Nine of them (wind power, composite materials, nuclear medicine, waste management, oil and gas services, digitalization, smart city system, international logistics and additive technology) are strategic programs, two of which – additive technology and international logistics – have been kicked off in 2020. Revenue from new businesses in 2020 is expected to reach RUB 257 billion, up 12.7% year on year.
Wind power
On March 1, the Adygea wind farm was brought online and has been selling power and capacity in the wholesale market since then. With an installed capacity of 150 MW (60 wind turbines with a capacity of 2.5 MW each), the plant is capable of generating more than 350 million kWh per annum, or 20% of power consumption in the Republic of Adygea.
Kochubeevskaya (210 MW), Marchenkovskaya (120 MW), Karmalinovskaya (60 MW) and Bondarevskaya (120 MW) wind farms are currently under construction. The total capacity of Rosatom's wind projects in Russia amounts to 1.2 GW.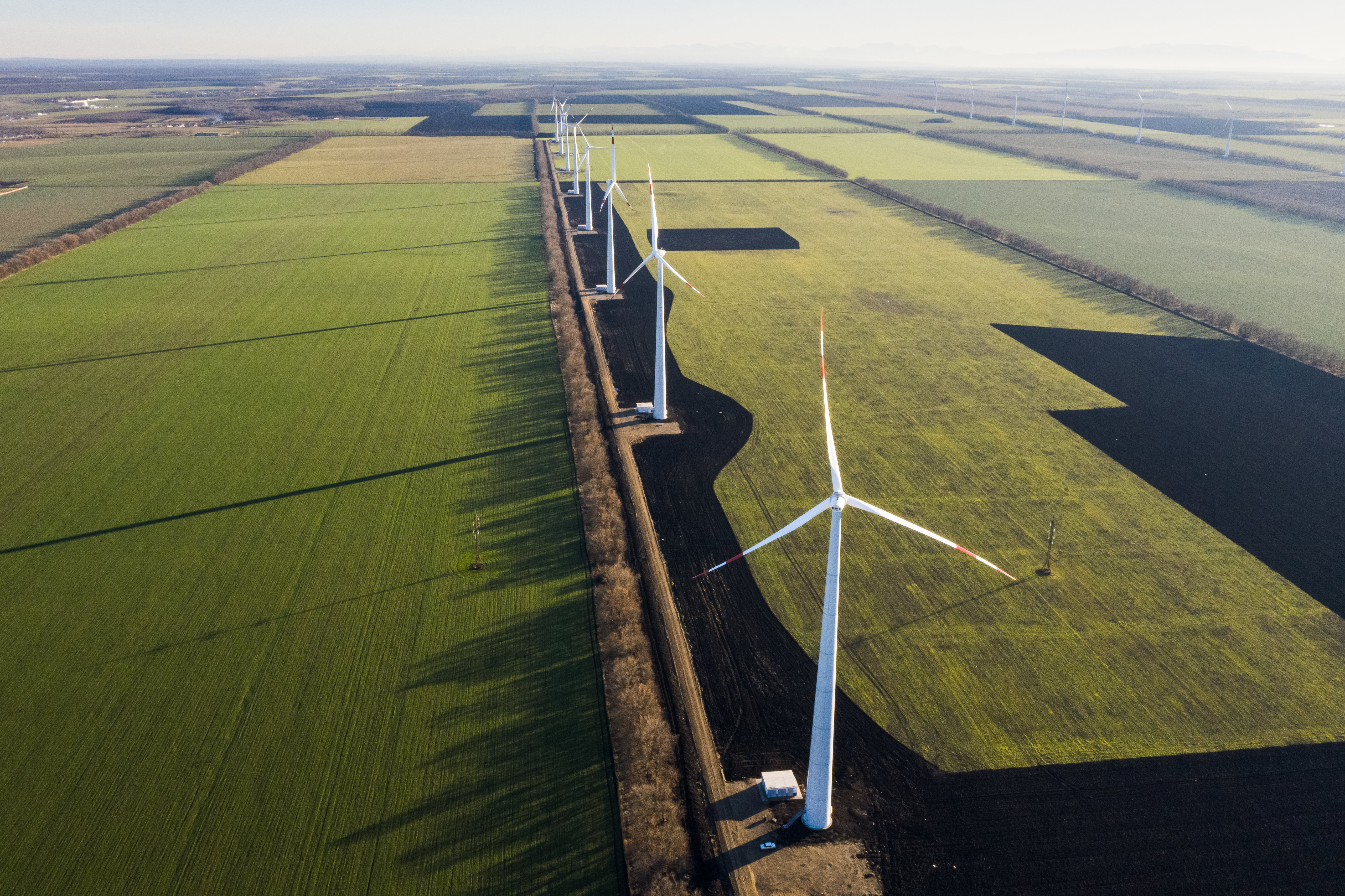 In order to increase local content in the wind turbines, the company has launched production facilities manufacturing over 20 sets (turbines and modular steel towers) per month.
Composite materials
Several partnerships have been set up in 2020. In March, Rosatom and Rusnano established Composite Invest to develop pultrusion solutions and composite wires. In July, Rosatom's composites division Umatex acquired Porcher Advanced Materials, a Russia-based subsidiary of the French company Porcher Industries. The deal aims to increase the output of technical fabrics 1.5 times and acquire expertise, competencies and new technologies required to adapt and upgrade equipment and develop new products.
Northern Sea Route
In January 2020, the Russian government commissioned the construction of the first nuclear icebreaker in the Leader series. The icebreaker is expected to be put in operation in 2027.
In October 2020, Arktika, the first Project 22220 nuclear icebreaker was officially commissioned. The Project 22220 series will consist of Sibir (to be commissioned in 2021), Ural (2022), Yakutia (2024) and Chukotka (2026) nuclear icebreakers.
In April, Hydrographic Survey Company and Mordraga (a Russia-based dredging subsidiary of Belgian DEME Group) signed an agreement for dredging operations in the Gulf of Ob.
Digitalization
On November 25, Russia established the National Quantum Laboratory. Construction of a data processing center started in the Innopolis Special Economic Zone (Tatarstan). The first data center was put into operation in 2019.
The Smart City system was introduced in 18 cities of Rosatom's operations and the resort town of Zheleznovodsk to assist municipalities in their daily routine. The Smart City based platform was also launched in the Murmansk Region Management Center. Similar systems are planned to be used in Bolshoy Kamen (Primorsky Krai) and Zvezda Shipyard.
Environment protection
Rosatom is working to introduce an end-to-end management system for the most hazardous (class I and II) waste. The Federal Environmental Operator (FEO, part of Rosatom) has developed an information system for waste tracking and is testing it now. Other programs carried out by FEO include a number of waste disposal projects, such as rehabilitation of a dumpsite near Chelyabinsk, waste recycling for lithium-ion batteries, demolition and removal of hazard facilities at UsolyeKhimProm (Irkutsk Region) and hazard class I and II facilities in Leningrad and Kirov Regions. Rosatom also takes part in the construction of waste-to-energy plants (plants burning municipal solid waste to generate electricity).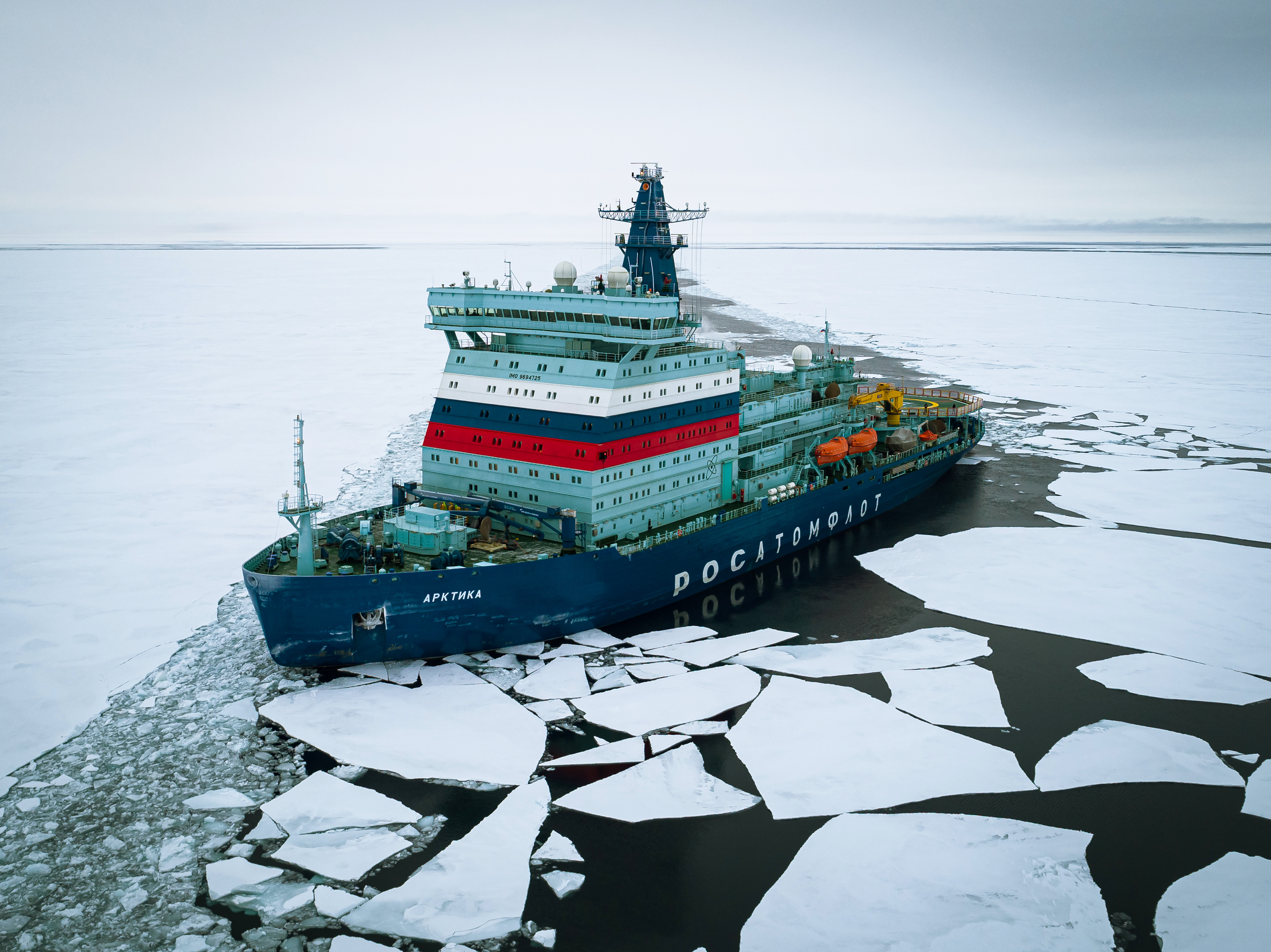 In cooperation with international partners, Rosatom continues to remove legacy waste from the Arctic region. In 2020, a feasibility study was completed to develop a safe technique for removal of underwater objects. Accumulated radioactivity decreased more than twofold, from 11.1 MCi in 2004 to 5.09 MCi in 2020. In 2020 alone, a total of 758 kCi in radioactive materials was removed from the Arctic.
Nuclear medicine
In October, Rosatom supplied lutetium-177 to a consortium of hospitals and universities in the Italian city of Bari. This was the first shipment of Lu-177 isotope to Europe.
A radiological facility with a positron emission tomography center is under construction in Irkutsk. Rosatom plans to set up a chain of seven radiotherapy facilities across Russia.
In July 2020, work has started to develop a design for a radiopharmaceuticals production facility. Khlopin Radium Institute has manufactured a generator of Ra-223, an isotope for the treatment of cancer metastases.
As for international projects, a CC-30/15 isochronous cyclotron has been delivered to Thailand to be installed at a local radiochemical facility created jointly with local partners.
Logistics
Rosatom plans to develop its own freight forwarding business. Its logistics subsidiary will manage two tasks, freight deliveries to nuclear plant construction sites all over the world and commercial deliveries from Europe to Asia on the Northern Sea Route. This route is shorter, so shipments can be cheaper (exact cost savings depend on the point of departure and point of destination).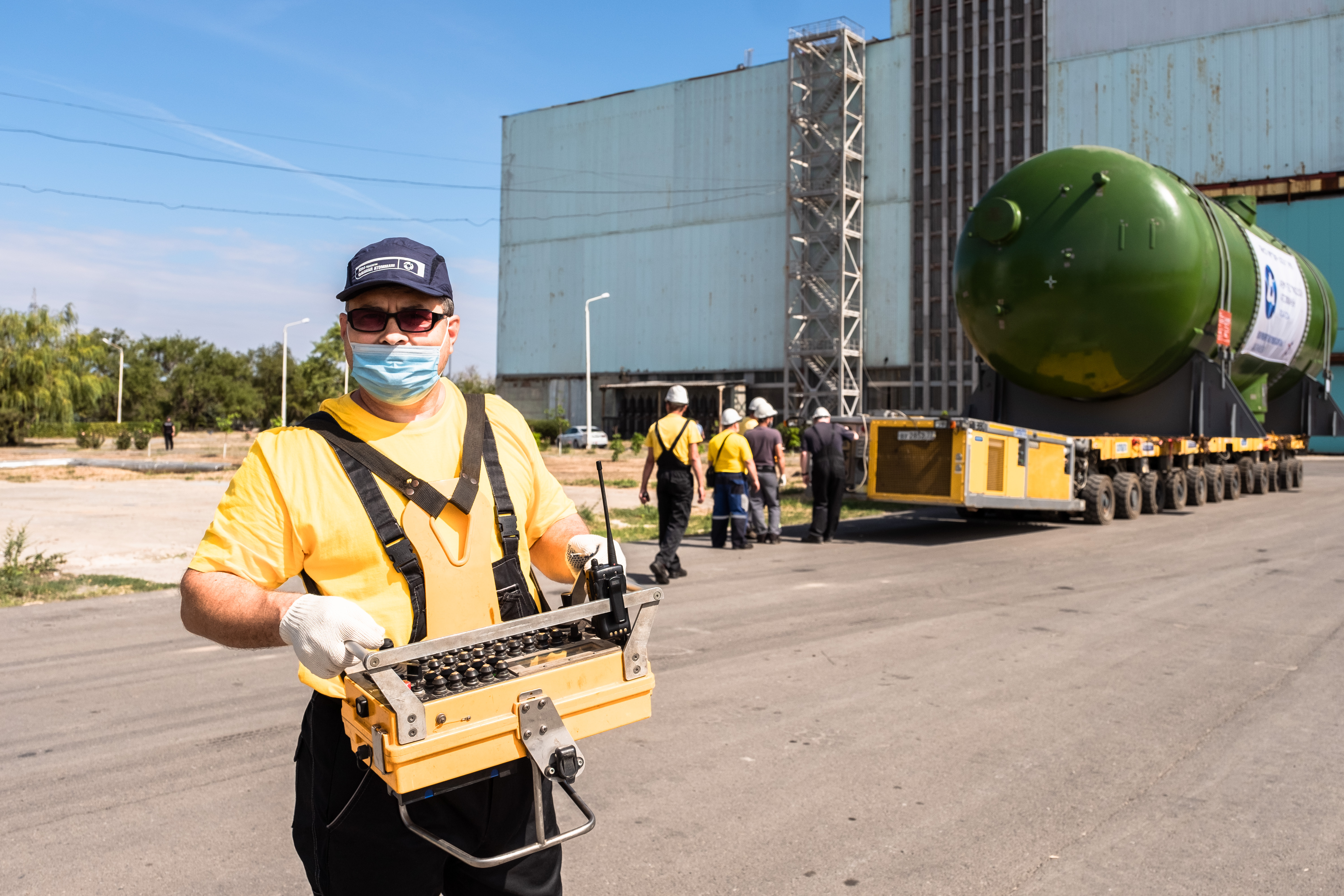 For this purpose, Rosatom acquired a share in Delo Group operating six container terminals in the Baltic Sea, the Black Sea and the Russian Far East.
International business
Rosatom participates in two joint research programs and conducts in-pile tests of beryllium and lithium ceramics for a proposed DEMO nuclear fusion power station in partnership with Marubeni (Japan) and Karlsruhe Institute of Technology (Germany). The Research Institute of Atomic Reactors and CNEIC (China) are about to sign a large contract for in-pile tests of pilot annular fuel for pressurized water reactors.
Rosatom continues to participate in the International Thermonuclear Experimental Reactor (ITER) project and contributes finance and components for its construction.
Science
Construction of a multi-purpose fast neutron research reactor MBIR was resumed in July. MBIR will be used to conduct radiation tests on structural materials, study effects of high-density neutron flux on such materials, study new fuels and absorbing materials, conduct durability and operation tests on fuel rods and assemblies for innovative reactors with sodium, heavy liquid metal, gaseous and other coolants. MBIR can also be used to conduct tests on new equipment, instruments, reactor control and diagnostics systems to assess their operability and durability. Another important area of research includes in-pile tests and research into problems of the closed nuclear fuel cycle, disposal of actinides, burning of long-lived fission products, etc.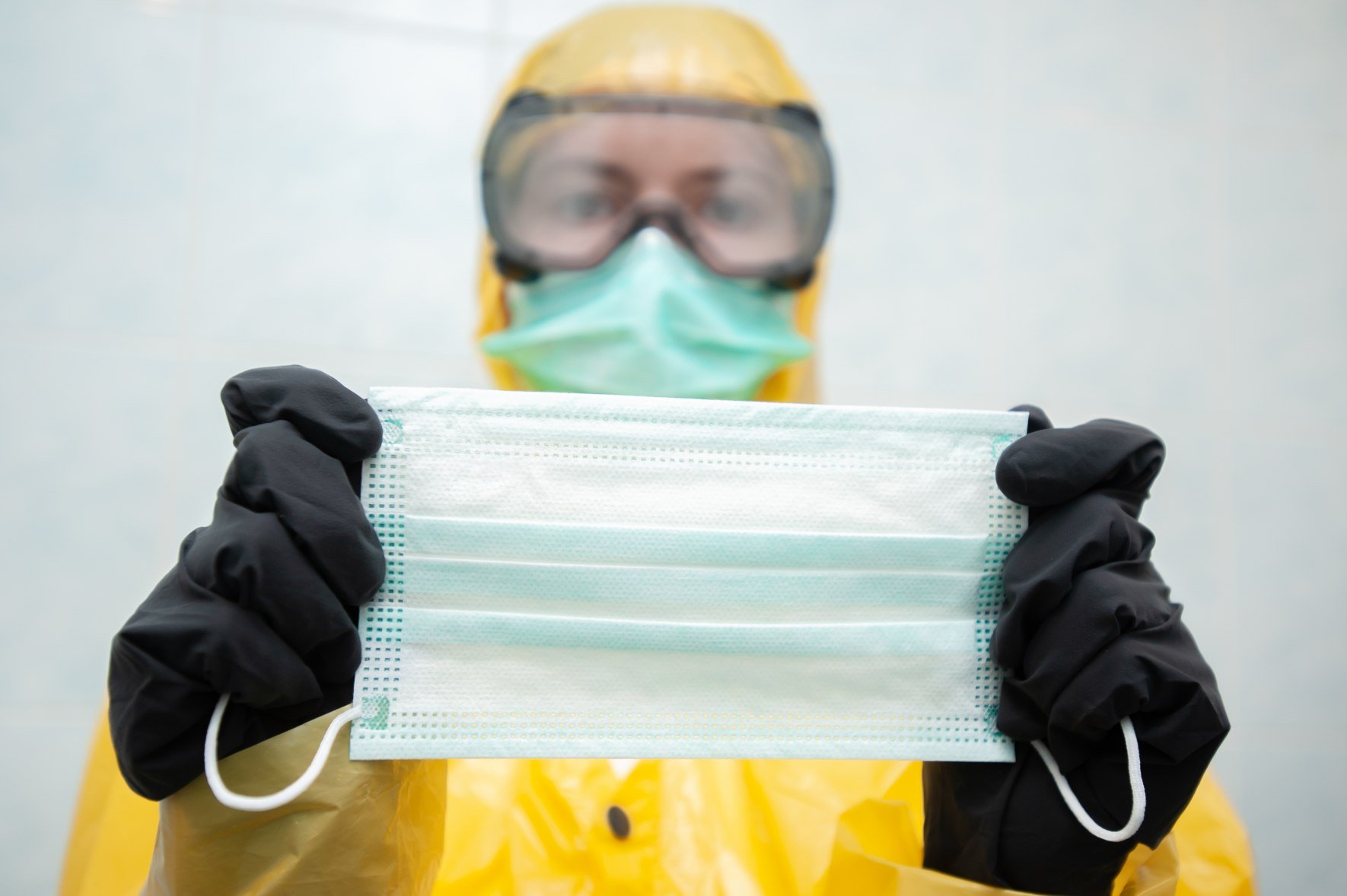 Rosatom has revamped six of its R&D institutes involved in nuclear research. In general, Rosatom's research and development centers and laboratories carry out about 150 research programs in ten fields, including laser, fusion, plasma, hydrogen and spent fuel management technologies.
Sustainable development
In July, Rosatom approved its Sustainable Development Policy. The document sets out the position of the Russian nuclear corporation on sustainable development, including goals, objectives and principles of environment protection, labor safety, health, social security and corporate governance. In October 2020, Rosatom's application to join the UN Global Compact was approved.
Every company of Rosatom Group has taken measures to prevent the spread of coronavirus and provided support to those who have fallen ill and their families. No less important task is to support hospitals in the cities of Rosatom's operations. Rosatom helps introducing continuous improvement practices aimed at increasing the quality of medical services, reducing waiting lines and cutting redundant reporting. In addition, Rosatom's subsidiary Sterion sterilizes facemasks and kits for the collection of COVID samples.
The Russian nuclear industry celebrates its 75th anniversary in 2020. For three fourths of a century, Rosatom has grown into Russia's major technology company and a global leader in many areas of research. Rosatom develops complex technologies, bringing them from concept to market. The Russian nuclear corporation has accumulated vast knowledge and uses it to make life safer and easier despite any challenges on the national or international scale.