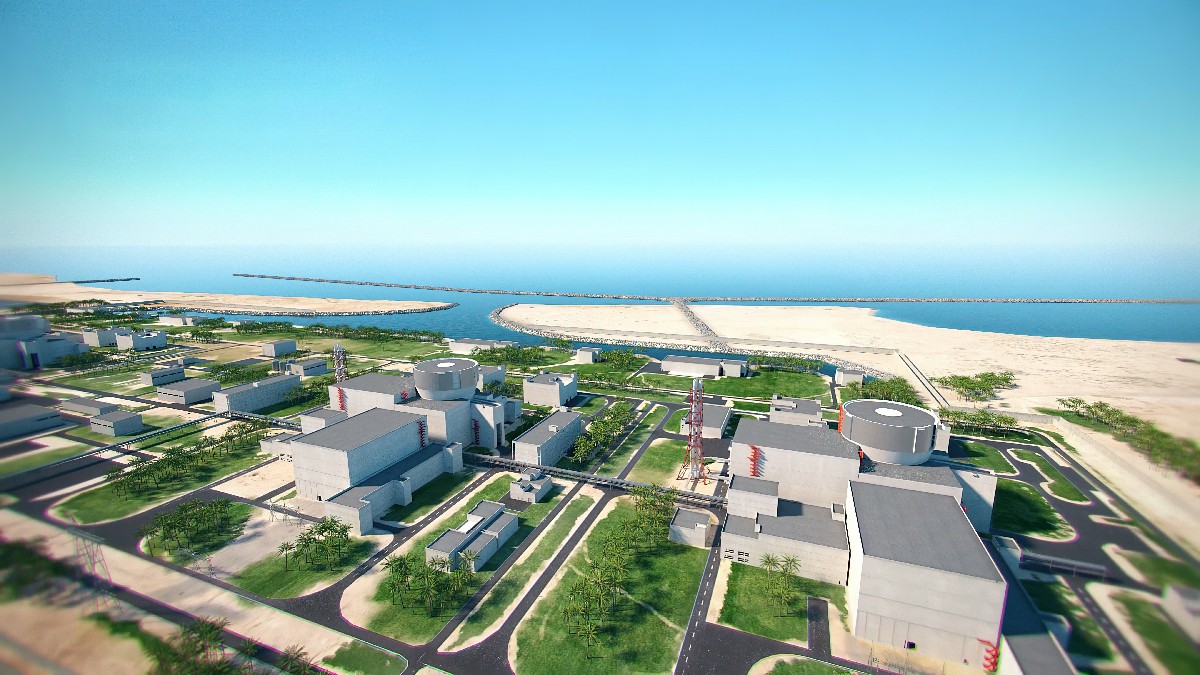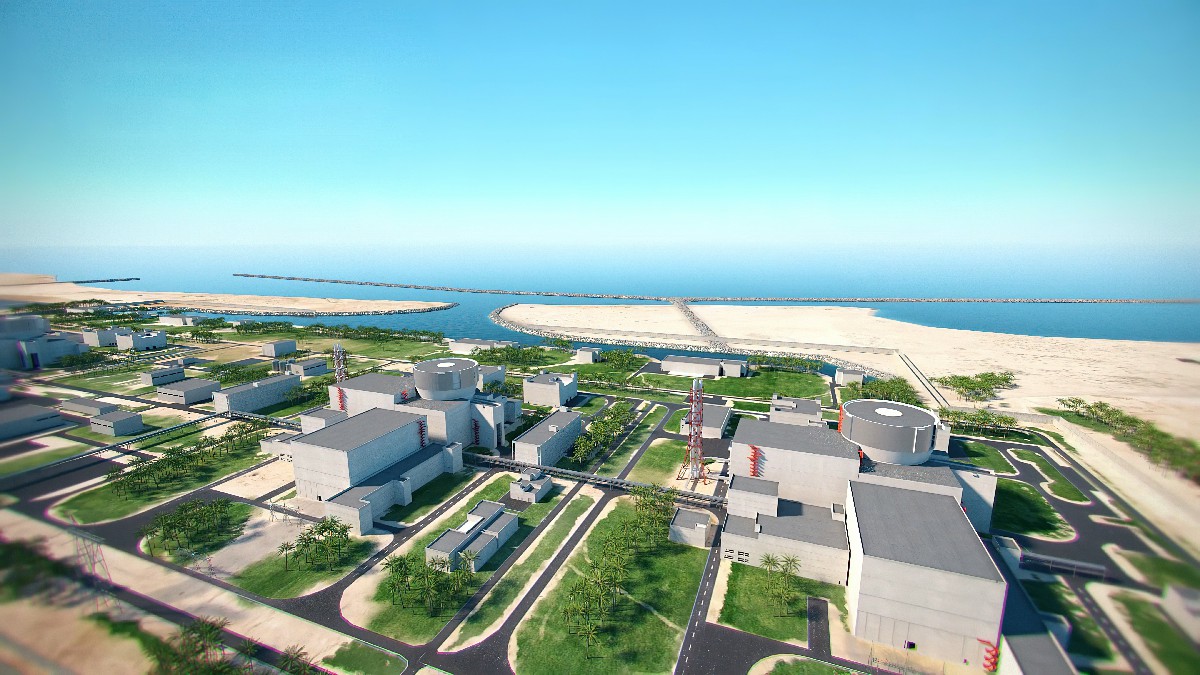 The year 2022 was rich in events for the Egyptian nuclear industry: first concrete was poured for two units of El Dabaa NPP, while Egyptian delegations took part in all the major sectoral meetings and conferences. This article takes a look at last year's most vivid events.
El Dabaa Project
Contacts with Egyptian regulators were maintained throughout the year. In February, the Egyptian Nuclear and Radiological Regulatory Authority (ENRRA) issued a permit to select a construction site for a dry storage facility — ​this is where spent nuclear fuel accumulated over 60 years' service life of El Dabaa NPP will be kept.
In mid-­April, a Russian-­Egyptian delegation visited the construction site. Among its members were First Deputy Director General for Operations Management at Rosatom and President of ASE Alexander Lokshin and Chairman of Egypt's Nuclear Power Plants Authority (NPPA) Amged El-­Wakeel. The delegation inspected foundation pits for Units 1 and 2, construction yards, and concrete plants. They were also demonstrated preparatory works in progress, including construction of infrastructural facilities and a sea port, which will receive oversize and heavyweight components for the nuclear power plant.
In May, an Egyptian delegation headed by NPPA Chairman Amged El-­Wakeel visited Russian mechanical engineering factories. During this working visit, a manufacturing facility in Kolpino (Saint Petersburg), which makes nuclear power equipment for Rosatom, hosted a ceremony to mark the start of production of workpieces that will be turned into a reactor pressure vessel for El Dabaa Unit 1.
In late June, ENRRA issued a construction permit for the first unit of El Dabaa NPP. As soon as July 20, a ceremony was held to begin first concrete pouring for the basemat of El Dabaa Unit 1. "Nuclear industry has been a dream of the Egyptian people for more than half a century, so it is an honor for Rosatom to make this dream come true," Alexey Likhachev said at the construction kick-off ceremony.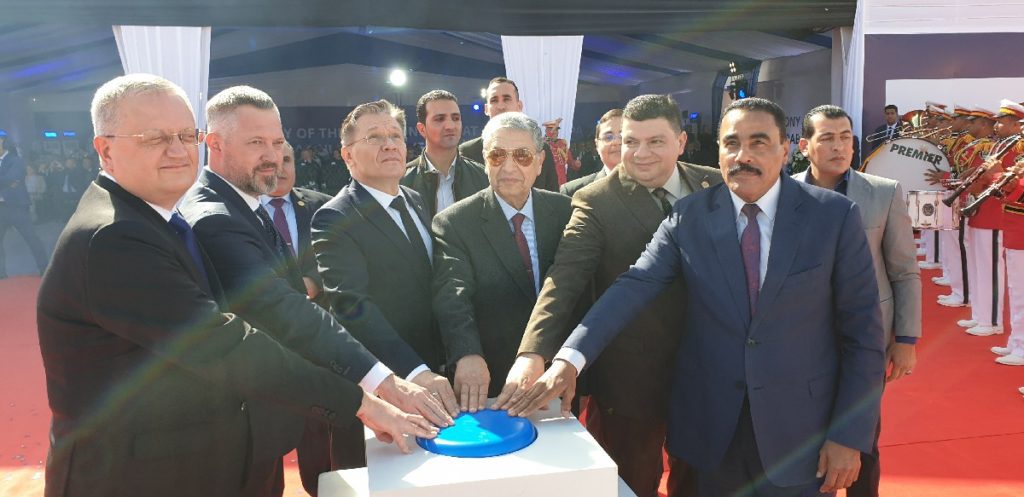 In early September, Russia-­based Izhora Plants (part of Rosatom) began to manufacture a nuclear reactor for El Dabaa Unit 1. On November 19, the Nuclear Energy Day in Egypt, first concrete was poured for the second unit of the nuclear power plant. The construction license for Unit 2 had been obtained from ENRRA before. "The Egyptian-­Russian team demonstrates a very high level of professionalism and delivers ahead of schedule," Mohamed Shaker, Minister of Electricity and Renewable Energy of Egypt, said at the first concrete ceremony.
Human resources
The package of contracts for the construction of El Dabaa provides that Rosatom will not only build a nuclear station but also assist Egypt in training its operating personnel. Staff training began in September 2021, with several hundreds of Egyptian students currently doing their course at the Saint Petersburg branch of Rosatom's Technical Academy. It is planned that about 1,700 employees will complete their studies by December 2028. They will also do practical training on a simulator installed at the new power units of the Leningrad Nuclear Power Plant. In February 2022, the Tomsk Polytechnic University (TPU, part of the consortium of Rosatom's backbone universities) hosted the 3rd Diploma Awarding Ceremony for the graduates majoring in Design, Engineering and Operation of Nuclear Stations.
Business activities
In mid-­January, Dubai hosted Rosatom's Week as part of EXPO 2020. Top managers of the Russian nuclear corporation and their colleagues from the UAE, Egypt and Turkey talked about the development of nuclear energy in the Middle East and North Africa. Specifically, they discussed milestones of El Dabaa project and importance of the nuclear power plant for Egypt's economy.
In June, Rosatom took part in the 1st pan-­African exhibition Africa Health ExCon 2022 held in Cairo. Dedicated to healthcare and pharmacology, the event brought together delegates from over 100 countries. Rosatom presented a wide range of products for nuclear medicine. Rusatom Healthcare (part of Rosatom) and Pharco Pharmaceuticals, a leading Egyptian pharmaceutical company, signed a memorandum of cooperation at the conference. The parties agreed to join efforts in developing new radiopharmaceuticals, conducting pre-clinical and clinical trials, registering and commercializing new products in Egypt and other countries.
The November of 2022 saw two major events for the global nuclear industry, Rosatom-­organized Atomexpo 2022 International Forum in Russia and UN Climate Change Conference (COP 27) in Egypt's Sharm El Sheikh. Egyptian officials took part in Atomexpo, while El Dabaa NPP was a centerpiece discussion at COP 27 where Rosatom presented its own program.
In December, Cairo hosted the 6th Arab Forum dedicated to the prospects of nuclear-­based power generation and water desalination. It brought together key stakeholders and leading companies of the civil nuclear market from Egypt, Tunisia, Morocco, Sudan, the UAE, Lebanon, Iraq, Saudi Arabia and other countries. As a platinum sponsor of the forum, Rosatom played an active part in the business program and exhibition. In particular, visitors to Rosatom's booth had an opportunity to use an augmented reality application to see an interactive 3D model of the Russian-­designed nuclear power plant featuring the VVER‑1200 technology.
Alexander Korchagin, Senior Vice-­President for NPP Construction Projects at AtomStroyExport, took part in a round-­table discussion of the nuclear energy contribution to sustainable development of the Arab countries. "Economic stability and predictability are what makes nuclear energy unparalleled, ensuring energy security and meeting the requirements for sustainable development, decarbonization and climate action," Mr. Korchagin said. When put in operation, El Dabaa NPP will supply over 20 million of Egyptians (19 % of Egypt's total population) with electricity and the share of low-carbon energy sources in the country will reach 22 %, he added, while CO2 emissions will decrease by 7 % of the current volume.
Prospects of cooperation in other uses of nuclear energy were also discussed at the forum. "Rosatom is much more than nuclear power plants. We offer a wide range of nuclear technology products and solutions for sea water desalination and treatment, various applications in medicine, agriculture and industry, isotopes in which we are global leaders, and so on. We are glad to foster cooperation with the MENA countries and remain open to a dialogue on these and other peaceful uses of nuclear energy," Rosatom's Vice President and Director at Rosatom Middle East and North Africa Alexander Voronkov pointed out.