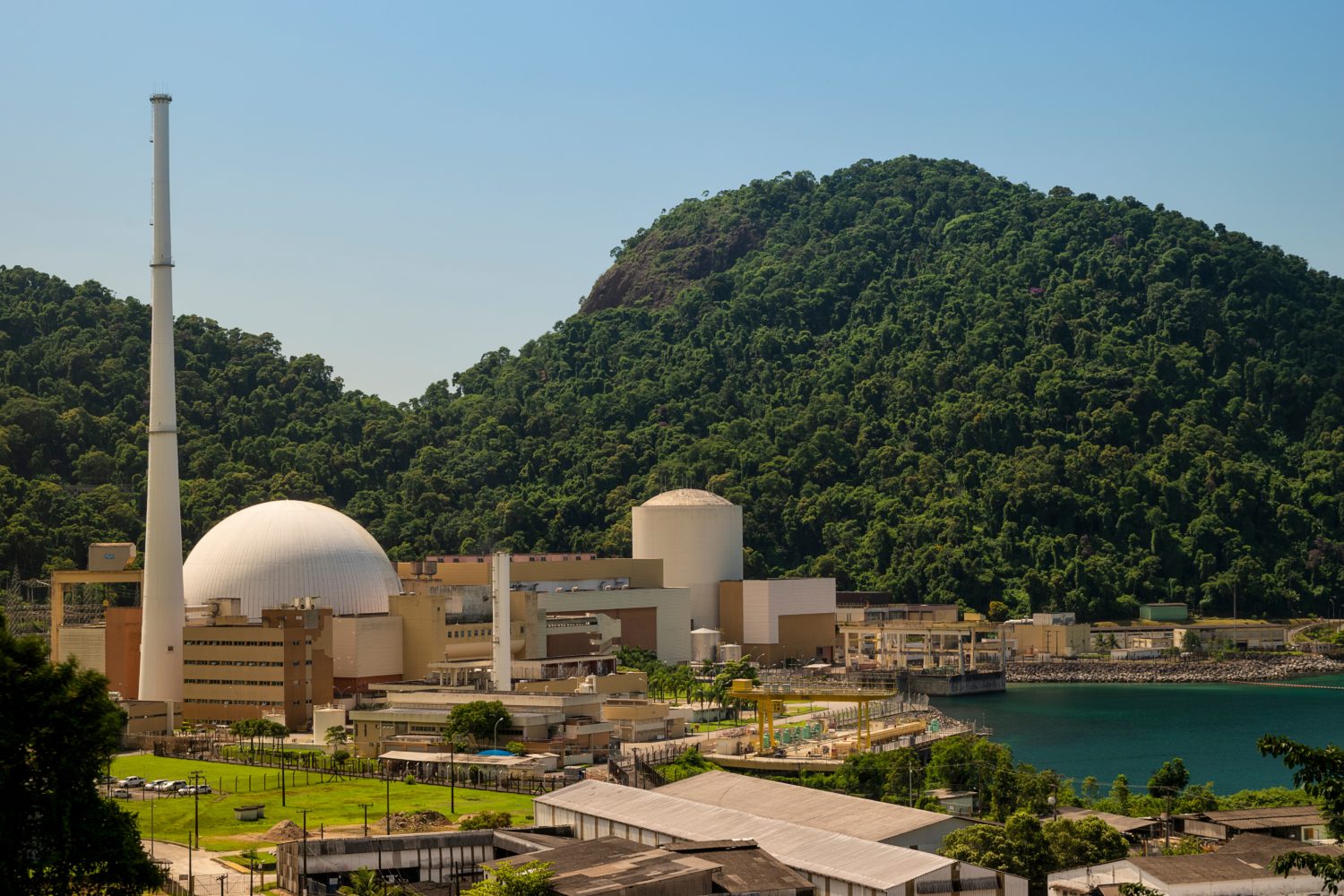 With partners and customers across Latin America, Rosatom supplies uranium products and services to Brazil, builds a nuclear research and technology center in Bolivia, and a lot more. Ivan Dybov, President of Rosatom Latin America Regional Center, speaks about key areas of cooperation and plans for the coming year.
Could you please tell us about Rosatom's performance in Latin America last year?
The last year was quite rewarding despite the international political climate. Among other things, we built new connections with Brazil in nuclear fuel products and services. Last year, Rosatom signed a long-term contract with the Brazilian company Industrias Nucleares do Brasil to supply enriched uranium for the Angra Nuclear Power Plant. This will cover most of the plant's demand for enriched uranium in 2023 through 2027. The contract was awarded following an international public tender.
Also in 2022, Rosatom supplied equipment for a TRIGA research reactor in Brazil. Besides, the Russian nuclear corporation continues to supply Brazil with medical isotopes, thus making an important contribution to the fight against cancer.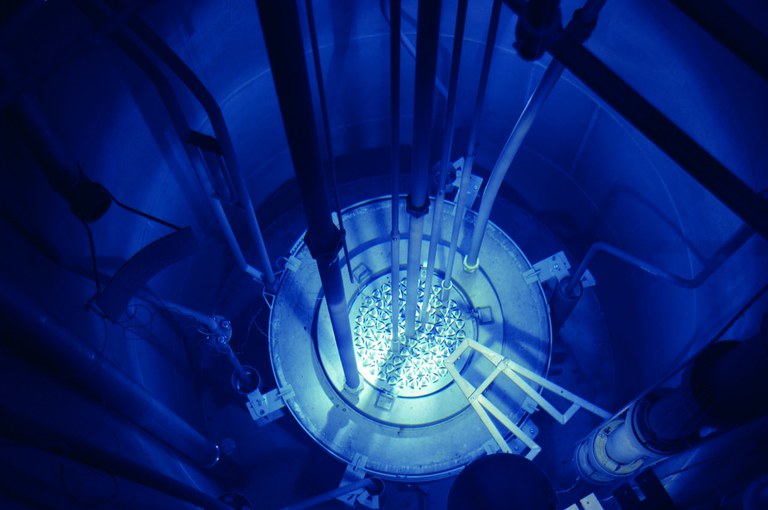 Collaboration with other Latin American countries is expanding, too. A good example is the advancements in constructing a Nuclear Research and Technology Center (NRTC) in Bolivia, the first nuclear facility in the country and the highest situated nuclear facility in the world.
NRTC is one of Rosatom's fulcrum projects in Latin America. What is the current project status? What are this year's milestones?
Last year, Rosatom put into pilot operation the first two facilities at NRTC, a pre-clinical cyclotron facility and a multi-­purpose irradiation center. The cyclotron can be used to obtain, among other substances, fluoroglucose and technetium‑99, one of the most common isotopes for cancer diagnostics. The multi-­purpose irradiation center comprises a full-scale gamma-ray unit with a daily capacity of over 70 tons of agricultural produce and foodstuffs.
We plan to put these two facilities into commercial operation later this year. I would like to point out that we already produce a basic range of radiopharmaceuticals. All the permits we need to commission these facilities have been obtained.
Meanwhile, we are continuing to build the remaining units, including auxiliary technical facilities, laboratories, and the heart of NRTC, a research reactor.
Does Rosatom plan to build similar centers in other Latin American countries?
The nuclear center in Bolivia is Rosatom's calling card in the region. We believe it will become a reference project for other countries after it is commissioned. We know, for instance, that some Central American and Caribbean countries are interested in building an NRTC. They want to use nuclear technology in medicine, agriculture, and research. We understand that each country has its specifics, so we are ready to adapt the design to the needs of every customer.
For example, if a country intends to focus on agriculture or medicine, we will offer a configuration tailored to its specific needs.
As the Bolivian experience shows, projects like the NRTC contribute to the development of such crucial areas as healthcare, agriculture and science, as well as stimulate education and training of new staff and enable advanced research.
Could you please tell us about the collaboration between Rosatom and Brazil? What do you think about the overall collaboration strategy? What new projects are planned for this year?
In Brazil, we are interested in its national nuclear power development program. The Brazilian government has adopted a medium-term program that provides for 10 GW of nuclear capacity to be built in the country. This will include both conventional nuclear power plants and small modular reactors. As you probably know, Rosatom is a global leader in the construction of nuclear power plants. What is more, Russia is the only country in the world to have a small nuclear power plant in operation — ​it is Akademik Lomonosov, a floating nuclear power plant in the northern city of Pevek. We can offer Brazil safe and reliable technologies that will boost its economy.
I would like to name some of the projects. Last year Rosatom shipped equipment for a reactor at the Center for the Development of Nuclear Technology (CDTN) in the Brazilian city of Belo Horizonte. We plan to assemble the equipment in March and April of this year. We are currently working on formalizing our arrangements.
In addition, Brazil is considering the possibility of resuming the construction of Angra Unit 3. Rosatom will make a decision on its participation in this project depending on the terms and conditions of the international tender. We are happy with the transparency of negotiations between Eletrobras Eletronuclear and its potential partners.
And, of course, Brazil is one of Rosatom's key customers for isotope products. We ship iodine and molybdenum isotopes to Brazil on a weekly basis. They are used to treat cardiovascular diseases and cancer. Rosatom supplies almost half of the radioisotopes purchased by the Nuclear and Energy Research Institute (IPEN). In addition, we have expanded cooperation with Brazil in this area by supplying new types of isotopes. Last year, we won a tender to supply Eletronuclear with a zinc isotope used in the operation and maintenance of nuclear power plants.
What other countries apart from Brazil and Bolivia are Rosatom's partners in the region?
Last year we had a lot of contacts with the Argentinean nuclear operator Nucleoeléctrica (NA-SA). We outlined a list of projects we can develop together. During a recent visit to Argentina, we held a video conference with Russian specialists to continue discussing specific areas of cooperation. We hope that our discussions will translate into real projects this year because we have everything we need for that.
As you know, Rosatom is not only a nuclear company, but also an alternative energy supplier. The company builds and operates wind power plants in Russia. We are now entering the international market with alternative energy projects.
For example, we did a preliminary analysis of the Nicaraguan market to understand the business model feasibility, given the local tariffs for electricity generated at hydro and wind power plants. The analysis showed Nicaragua is an attractive market, and we hope to expand cooperation in this area. We signed a roadmap with Nicaragua at the last year's Atomexpo forum to outline the most promising projects in peaceful uses of nuclear technology, primarily in agriculture, medicine and science.