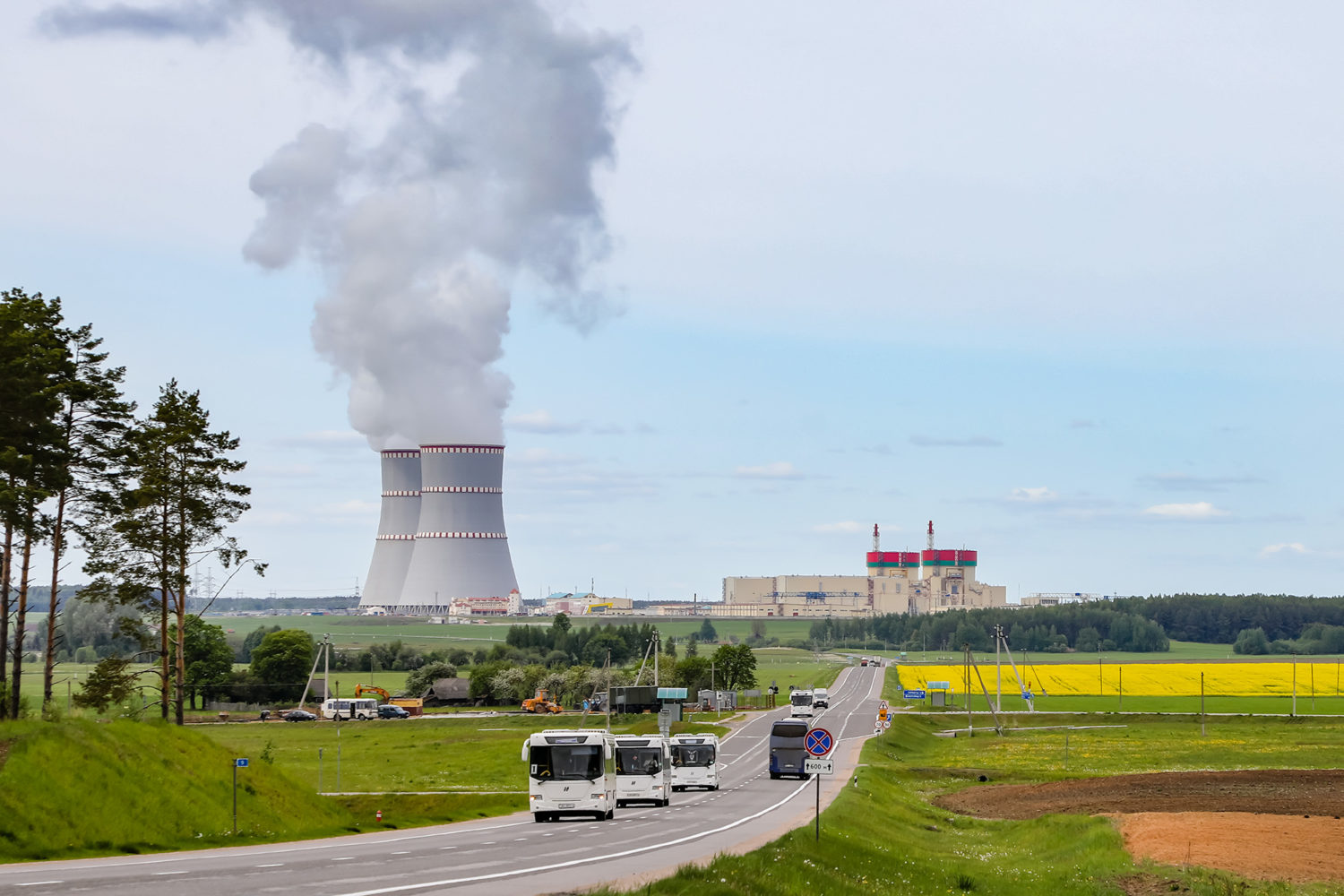 Rosatom maintains extensive business contacts with China. The Russian nuclear corporation presented its capabilities at the 15th China International Exhibition on Nuclear Power Industry (CIENPI) 2023 in late April and participated in Russian Premier Mikhail Mishustin's official visit to China a month later. The key areas of nuclear cooperation between the two countries comprise the construction and manufacture of equipment for the four Russian-designed reactor units at two Chinese nuclear power plants. 
At the exhibition
Rosatom presented its latest technologies and solutions in the design and construction of large and small nuclear power plants,  as well as nuclear fuel at CIENPI 2023. For instance, Rosatom's fuel division TVEL demonstrated TVS-K fuel assemblies, the only nuclear fuel in the global market that is completely independent of the developers of the original PWR technology.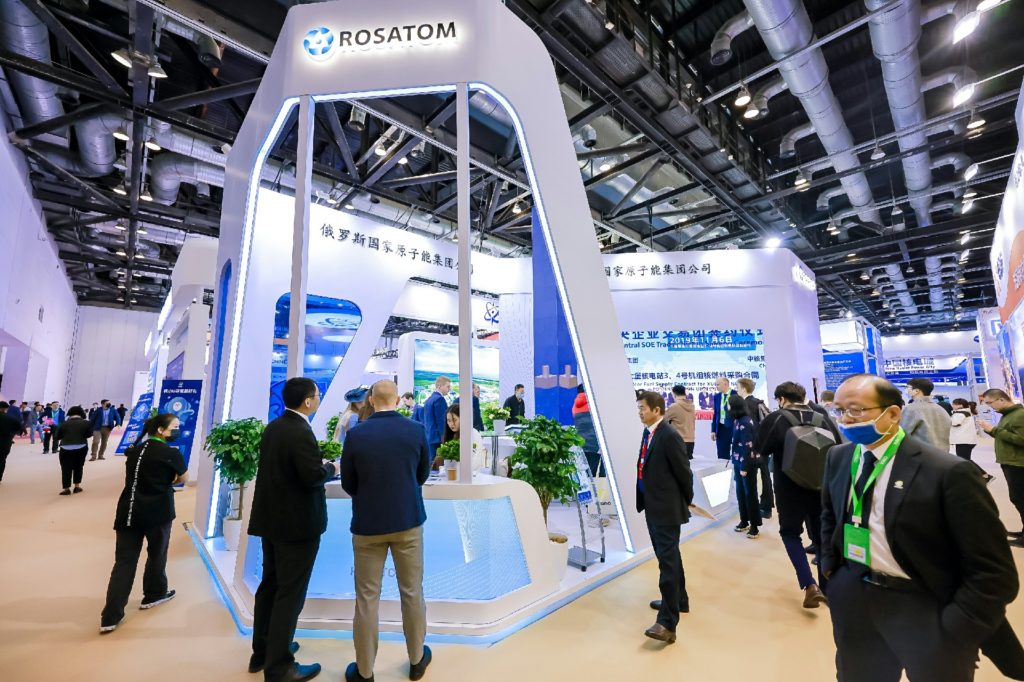 Visitors to the exhibition also had an opportunity to learn about Rosatom's solutions for nuclear decommissioning and radioactive waste management. "Rosatom has unparalleled time-proven solutions and extensive expertise in managing the back end of the nuclear fuel cycle. China also pays special attention to the development of advanced back-end technology, given the rapid growth of its nuclear power industry. Strategic cooperation between our countries in the back-end management sets long-term trends for the global nuclear power sector," said Eduard Nikitin, Director of Decommissioning Programs at TVEL.
In addition, visitors could take a virtual tour of the fuel assembly factory in Zarechny, which is a host town for the Beloyarsk Nuclear Power Plant with an operating BN-800 fast neutron reactor. With an interactive application, they also could take an in-depth look at a nuclear power plant with VVER-1200 reactors. These are the reactors that will be installed in the four units currently under construction at the Tianwan and Xudabao nuclear power plants.
Rosatom's booth at the exhibition was attended by China Atomic Energy Authority Chairman Zhang Kejian, IAEA Deputy Director General Liu Hua, Chinese Nuclear Society Secretary General Zhang Thinke, and heads of other companies and organizations in the global nuclear industry.
"Russian-Chinese cooperation has never been more intensive and keeps gaining momentum across every segment of nuclear power. Russia is a global leader in constructing nuclear stations abroad, while China is a global leader in the construction of nuclear reactors domestically. We are confident that the strategic partnership between Russia and China will bring the world's nuclear power industry to a fundamentally new level of technology development," said Boris Arseev, First Deputy Director General for Corporate Development and International Business at Rosatom.
On the official visit
Rosatom Director General Alexey Likhachev met with Zhang Kejian in Beijing during Russian prime minister Mikhail Mishustin's official visit to China. Industry colleagues discussed approaches to achieving the goal outlined  in the Comprehensive Long-Term Cooperation Program for Fast Neutron Reactors and Closing the Nuclear Fuel Cycle. This program was signed on March 21, 2023. Alexey Likhachev and Zhang Kejian also agreed to hold a subsequent meeting of the Russian-Chinese Sub-commission on Nuclear Issues.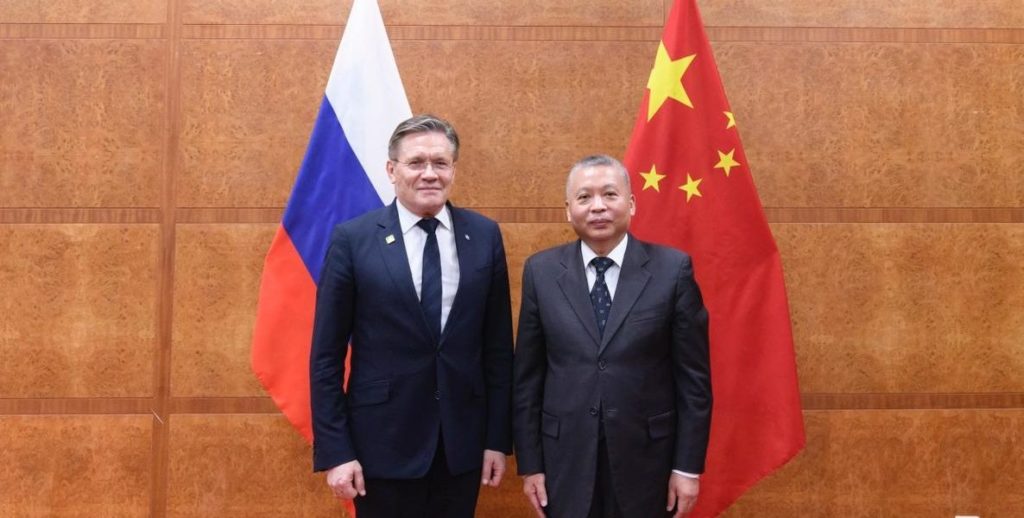 Representatives of Rosatom group companies participated in a business forum held as part of the official visit. Speaking at the Energy as a Driver of Russia-China Cooperation round-table discussion, Anton Moskvin, Vice President for Hydrogen Energy at Rusatom Overseas (Rosatom's integrator for commercial hydrogen projects) noted that the hydrogen project in Sakhalin opened up more opportunities for the Russian-Chinese partnership in the production and transportation of low-carbon hydrogen. TVEL CEO Natalya Nikipelova spoke about the advantages of TVS-K fuel assemblies produced by Rosatom. Vladimir Panov, Rosatom's Special Representative for Arctic Development, said at the Russia-China Transport Cooperation: Development Scenarios round table that Russia and China could collaborate in sea logistics, port infrastructure, and shipbuilding.
Progress at Tianwan and Xudabao
Construction and installation work is going at full speed at the four units at the Tianwan and Xudabao nuclear power plants. In mid-May, the lower tier of the airtight internal containment shell was lifted and installed in place at Tianwan Unit 7. This structure, weighing 391 tons and with a diameter of 44 meters, is made of steel. After that, the top tier of the containment shell will be assembled and put in place, followed by the installation of equipment and pipelines, with a total weight of 214 tons.
In late May, a personnel training simulator was shipped to the Tianwan NPP. The simulator is an exact replica of both the main and backup control rooms. Utilizing mathematical modeling, it  replicates  the operation of a reactor unit in different modes of operation and in accidents.
The Central Design Bureau of Machine Building (CDBMB, part of Rosatom's power engineering division AtomEnergoMash) manufactured and shipped three aerosol filters for Tianwan Unit 7. They are required for the fine-cleaning of  condensate in the gas purification system. The filtering elements are made of superfine glass fiber sheets. The same filters are also being produced for Unit 8. Also in May, CDBMB manufactured and shipped four (two primary and two backup) zeolite filters for Xudabao Unit 3. They are used to deep-dry the gas stream.
Construction of the Russian-designed power units, equipped with VVER-1200 reactors is proceeding  on schedule. "We will continue to expand our successful cooperation in nuclear power," comments Alexey Bannik, Vice President for Chinese and Advanced Projects at AtomStroyExport.