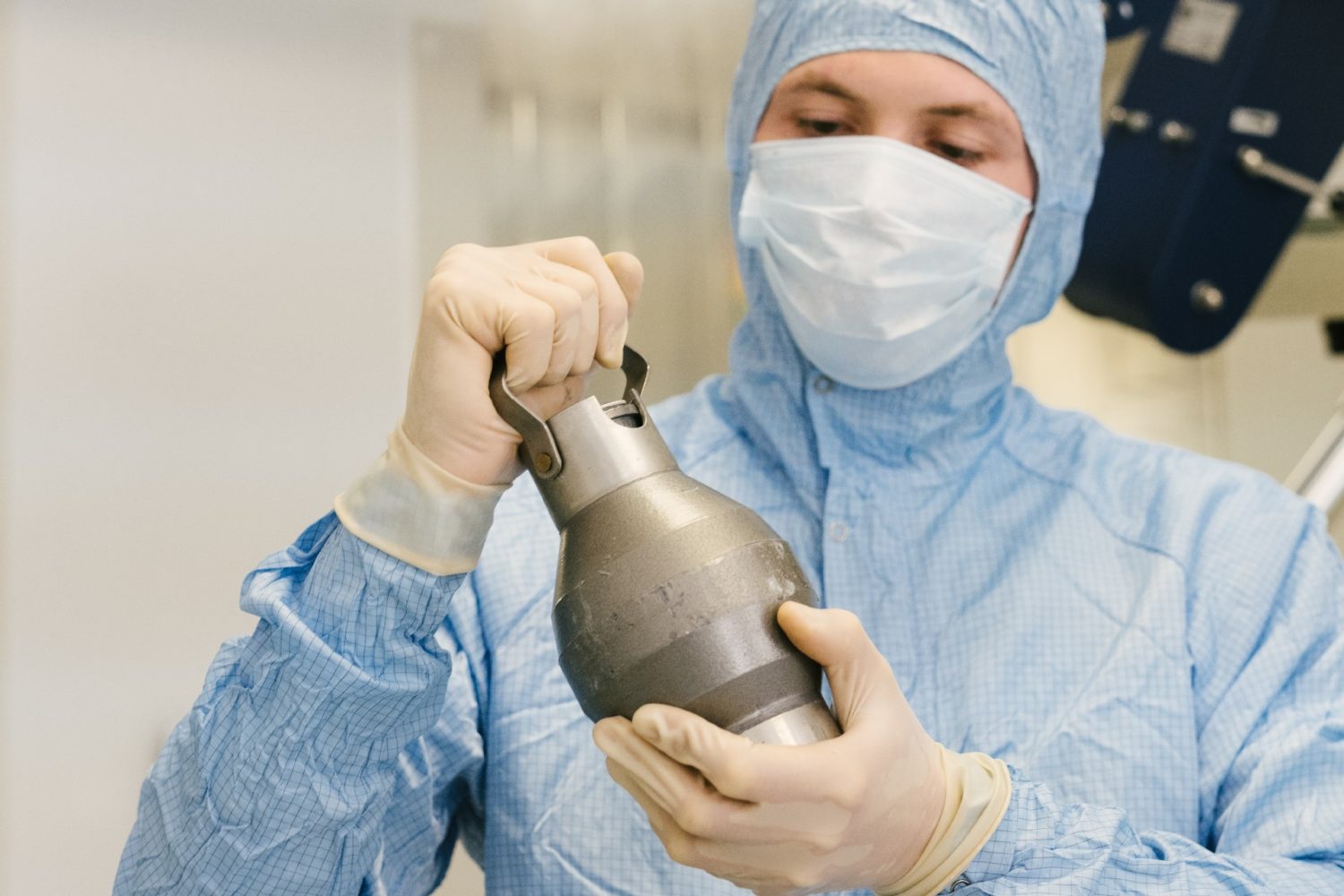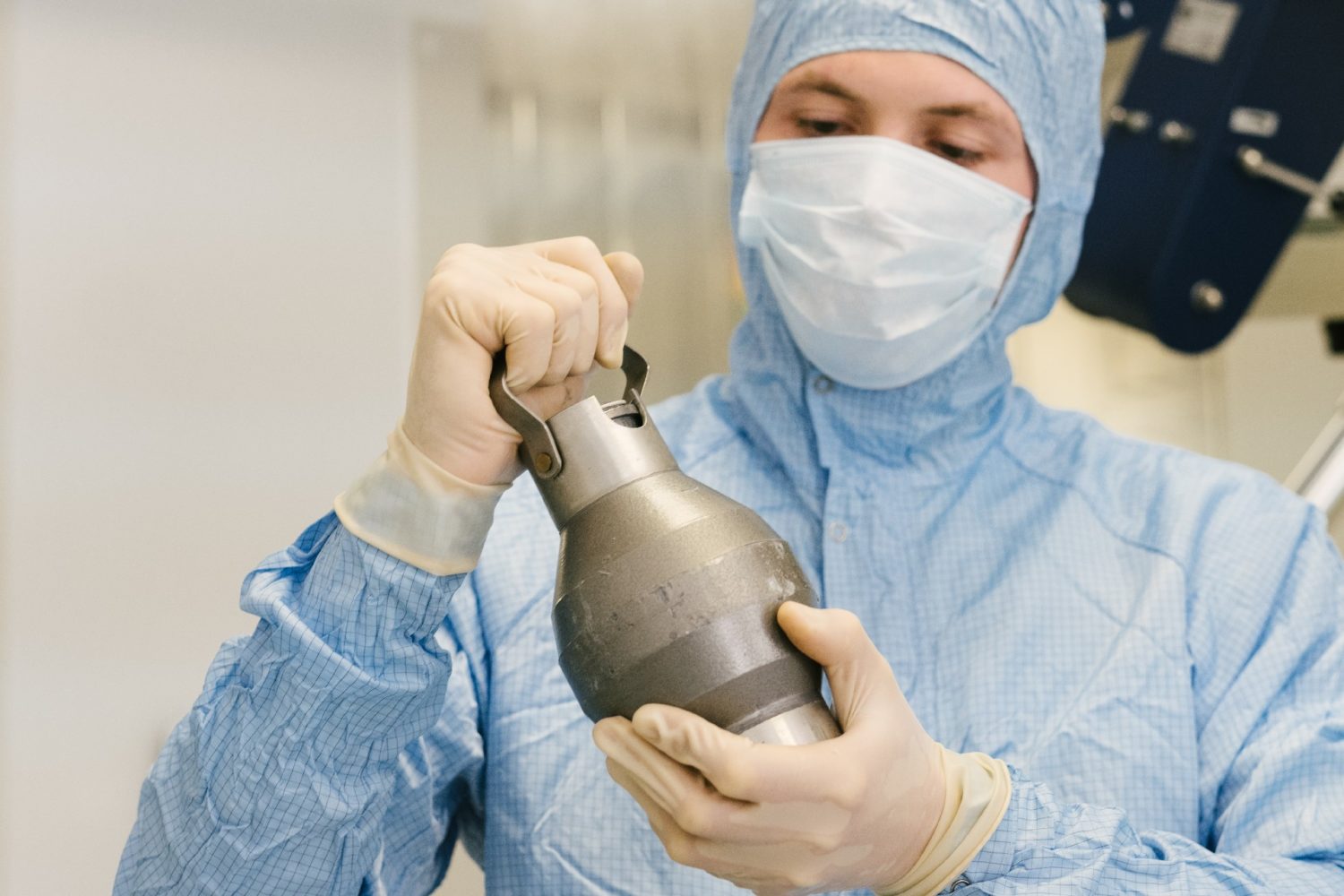 In the April issue of Rosatom Newsletter, we discussed Rosatom's activities in nuclear medicine, specifically the start of radiopharmaceuticals deliveries from the Bolivian Center for Nuclear Research and Technology. Recent months saw a number of events suggesting a steady trend: Rosatom, a Top 3 global supplier of radioisotopes, is consistently working towards a leading position in the global nuclear medicine and medical equipment market.
Deliveries
Expanding the geography of supplies and the range of medical isotopes and associated radiopharmaceuticals is one of Rosatom's primary business development strategies. Rosatom's subsidiary Izotop, which supplies isotope products to 50 countries, is working to expand its footprint in the CIS and Asian markets. "In terms of quality and range of radiopharmaceuticals, we are in line with global trends, competing closely with other global industry leaders," says Igor Obrubov, CEO of Rusatom Healthcare and Chief of Rosatom's Healthcare Technologies division.
In their turn, companies from those countries show great interest in the capabilities of the Russian nuclear corporation in radionuclide diagnostics and therapy, especially target therapy. Here are a few examples.
In late June, Izotop won an international tender from the Belarusian company Belpharmacia for the supply of technetium‑99m generators, outcompeting other European manufacturers of such generators.
Technetium‑99m is the most sought-after medical isotope used in over 80 % of SPECT (single photon emission computed tomography) diagnostic procedures in oncology, cardiology, neuroendocrine and other diseases.
According to the contract, in August 2023 through July 2024, Izotop will supply Belarus with more than 900 technetium‑99m generators of varying activity levels, produced at the Karpov Research Institute of Physics and Chemistry. The deliveries will fully meet the needs of Belarusian medical institutions for technetium‑99m generators.
"We are proud to have won the opportunity for the first time in a long while to supply Russian-made technetium generators to the Republic of Belarus. This will increase sales of high-tech products and bring the cooperation between our countries to a new level," says Maxim Kushnarev, CEO of Izotop.
As Igor Obrubov informed, representatives of the Healthcare Technologies division and their Belarusian colleagues hold meetings almost every month. These contacts have resulted in an agreement for the supply of equipment for medical centers, regular round table seminars for doctors on the application of radiopharmaceuticals, and obtaining official registration for medical devices. Intensive efforts are underway to expand cooperation on multifunctional irradiation centers. Besides, some Belarusian manufacturers have been using Russian facilities to sterilize their products.
In July, Izotop made the first shipment of germanium‑68/gallium‑68 (Ge‑68/Ga‑68) generators manufactured by Tsyklotron to Esente Healthcare, an Indian distributor of medical products. Gallium‑68 is used in nuclear medicine to diagnose a wide range of cancers by PET scanning. Over 100,000 diagnostic procedures are performed every year worldwide using this isotope.
The new contract with the Indian company provides for 40 Ge‑68/Ga‑68 generators to be supplied to India within a year. "Deliveries of germanium‑68/gallium‑68 generators open up new opportunities for the expansion of Rosatom's presence in the Indian nuclear medicine market," says Anton Shargin, Deputy CEO for Commercial Affairs at Izotop.
The Russian nuclear corporation also puts much effort in promoting its nuclear medicine products at specialized exhibitions and forums. In our April issue we reported on Rosatom's participation in the 12th International Symposium on Targeted Alpha Therapy in Cape Town, South Africa. In June, Rosatom presented its healthcare product line at the 2nd Pan-African Exhibition and Conference Africa Health ExCon 2023 held in Cairo, the capital of Egypt. Speaking at the conference, Irina Svyato, PhD in Chemistry, presented 16 medical devices developed by Rosatom and 11 radiopharmaceuticals offered by the Russian nuclear corporation for diagnostics, treatment, and theranostics (a combination of therapy and diagnostics) of cancerous and cardiovascular diseases. Among other products, Rosatom's booth at the exhibition featured, a linear particle accelerator, Onyx, a brachytherapy device Brachyum, and cyclotron units.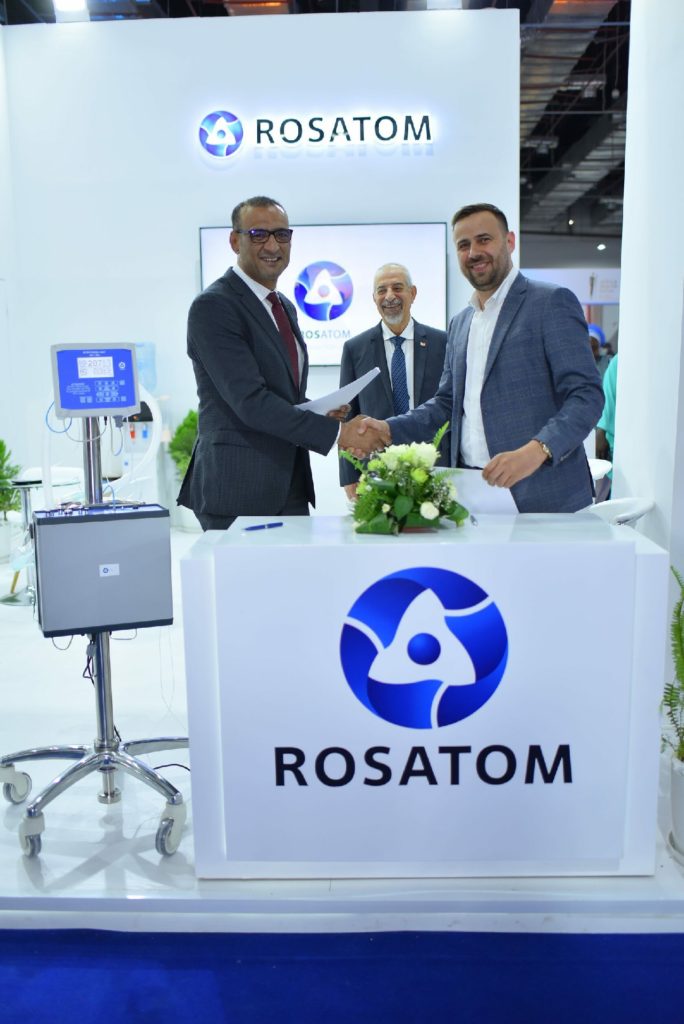 Tianox, a device for nitric oxide therapy in adults and children, including newborns, garnered significant interest among the exhibition visitors. Rusatom RDS and the Egyptian company, Med Pharma Group signed an agreement on the scientific and technical cooperation and deployment of Tianox devices and nitrogen monoxide treatment procedures in Egyptian medical institutions.
Agreements
A number of agreements recently concluded by Rosatom lay the foundation for the launch of specific projects.
A memorandum of understanding was signed between Rusatom Healthcare and Myanmar's Zeya & Associates Co. during the Saint Petersburg International Economic Forum. The document provides for the joint development of non-energy nuclear technologies in healthcare, particularly in establishing multi-functional irradiation centers in Myanmar. "Nuclear medicine is an essential element of the healthcare industry. With advanced technology and accurate diagnostics, it helps doctors devise more effective treatment plans for patients, improving their quality of life. The importance of nuclear medicine will continue to grow in the future," Zeya Thura Mon, President of Zeya & Associates Co., pointed out.
"Rosatom approaches healthcare tasks as consistently as possible. Its offering includes a wide range of isotope solutions, production of radiopharmaceuticals and high-tech medical equipment, irradiation of medical devices and foodstuffs, and proprietary medical infrastructure facilities," Igor Obrubov said.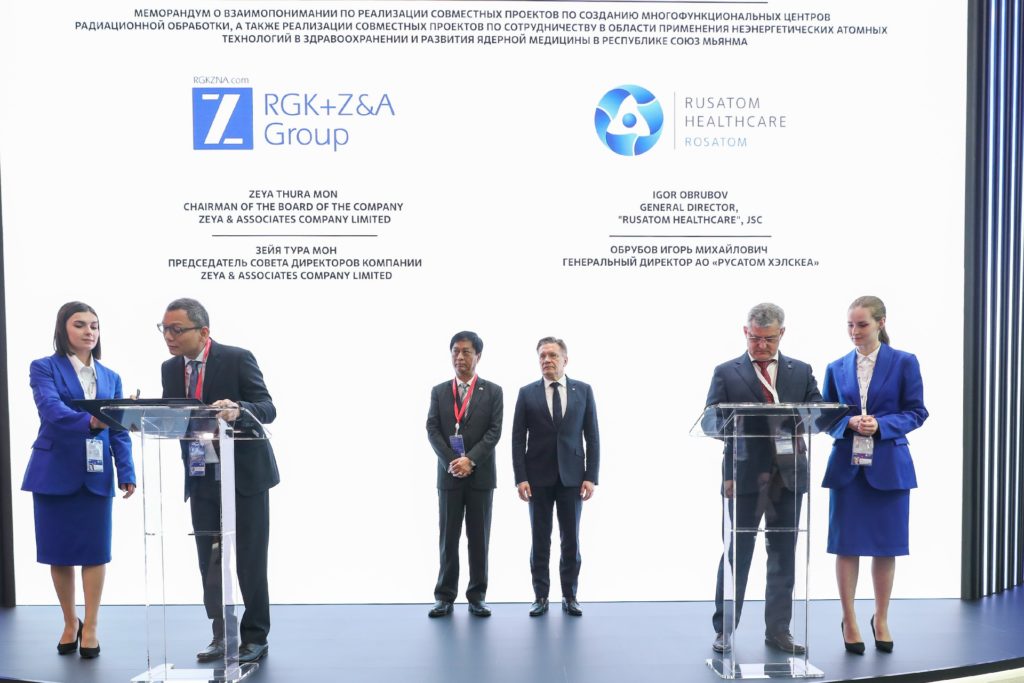 At the recent Eurasian Intergovernmental Council and the CIS Council of Heads of Governments, Rosatom Director General Alexey Likhachev and Kyrgyzstan Prime Minister Akylbek Zhaparov signed a memorandum of cooperation. This memorandum between Rosatom and the Kyrgyzstan Ministry of Health in the application of nuclear technologies in healthcare. As agreed upon, the parties will join their efforts to develop high-tech medical projects in Kyrgyzstan. In particular, the memorandum outlines the establishment of a radiopharmaceutical repository and a molecular imaging center at the National Oncology and Hematology Center.
"We are pleased to have the opportunity to work with Kyrgyz partners on innovative technologies that make a significant contribution to improving the quality of life in our countries. Our efforts in this area include the production of radiopharmaceuticals, supply of high-tech medical equipment, creation of new medical infrastructure facilities, and staff training," Alexey Likhachev said.
Uzbekistan and Rosatom reached an agreement to establish a chain of radionuclide therapy and diagnostics centers in the country. Among other things, Rosatom will replace an outdated cyclotron facility that was built back in the Soviet times.
Another agreement was reached with Armenia to establish a nuclear medicine center in Yerevan. However, it is possible that the center will become multi-disciplinary providing not only nuclear diagnostics but also chemotherapy services and perform surgical operations.
In Bangladesh, Rosatom is upgrading equipment in an irradiation center, with negotiations underway to construct another irradiation center from scratch.
Talks are also underway with Nicaragua to establish nuclear medicine and irradiation centers as part of a non-energy nuclear technology application agreement signed this March. "We have a successful case in Bolivia. Moreover, Latin American countries lean towards us because we are more understandable to them. This is why they are ready to hold a dialog with us on the deployment and application of our products in their countries," Igor Obrubov comments.
Kazakhstan is also interested in joining efforts with Rosatom to develop medical facilities, purchase radiopharmaceuticals and establish irradiation centers. "Kazakhstan is willing to use the entire line of our products. Before finalizing the configuration of a project, we carefully analyze patient flows and incidence rates, assess qualifications of doctors, identify training needs, and evaluate the current regulatory framework, to determine whether it has to be supplemented or adjusted. Projects are always multifaceted, there are no simple ones. We are building a business that will be profitable and needed by everyone and that no one but Rosatom will be able to build," Igor Obrubov assured.