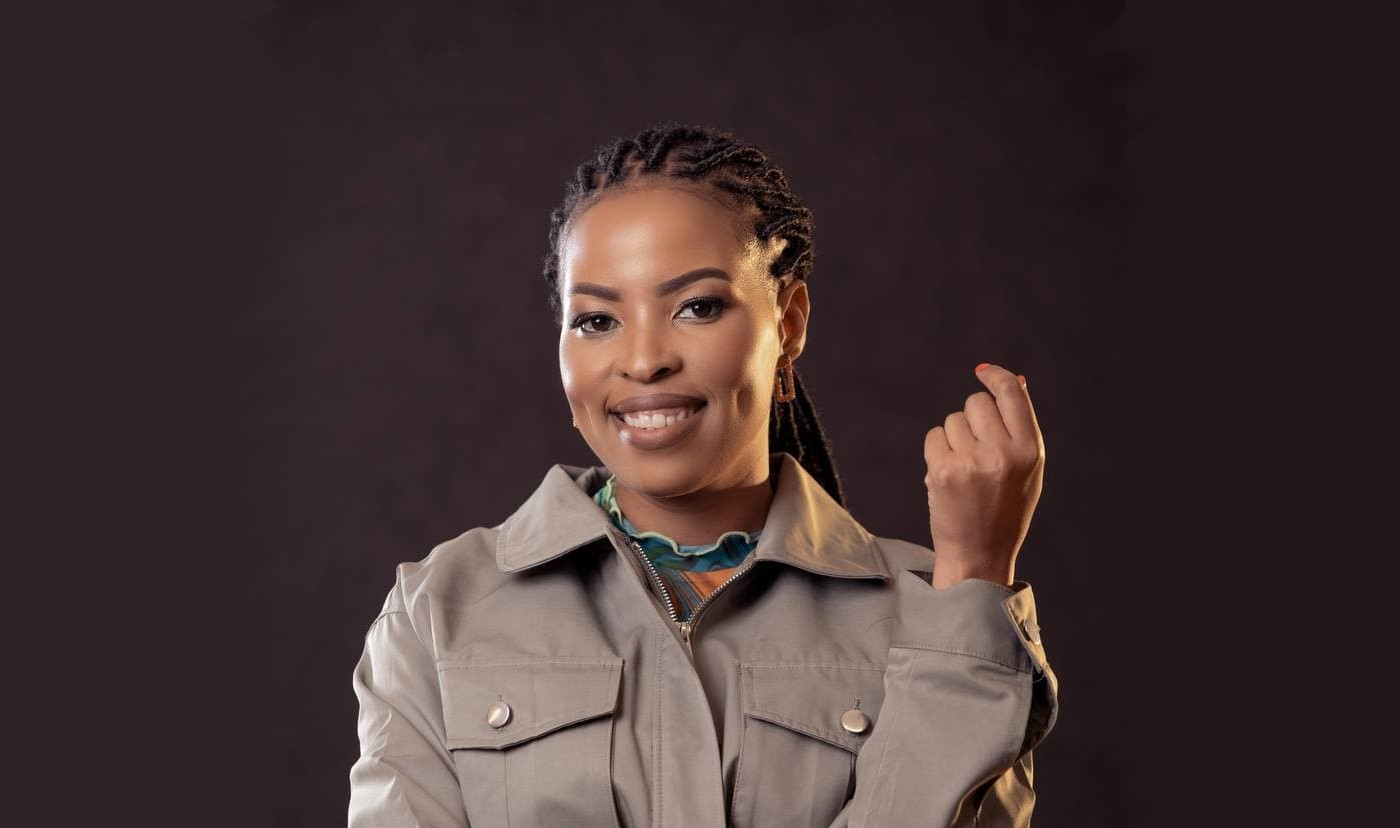 Princess Mthombeni is an award-­winning international communication specialist, founder of Africa4Nuclear YouTube channel and lifelong nuclear technology advocate from South Africa. Her globally recognized work involves providing high-level strategic support to the government in leading, executing, and ensuring the success of nuclear communication strategies. In an interview with Rosatom Newsletter Mthombeni spoke about the problems nuclear technologies could solve in Africa and how to promote nuclear education among young girls.
When did you discover your love for science? What was the catalyst?
I discovered my love for science many years ago when I 'accidentally' joined the nuclear organization. It was a week after I had lost my job when I received a call from the recruitment agent to go for an interview at South African Nuclear Energy Corporation (Necsa). When I started working at Necsa, I could not keep up with the jargon, at first. It was after a couple of years when FOMO (Fear Of Missing Out) got to me and I made a decision to explore science communication. I then started accompanying my colleagues for outreach programmes. Additionally, I wrote abstracts and traveled abroad to attend conferences, trainings and workshops. After participating in a few events, I was not only comfortable in talking about science but became even more passionate about it.
When you grew up, were there any influential female individuals and role models in your life?
My mother has been such a huge influence on me during my entire life. She has made very careful and thoughtful decisions and sacrifices for the way my life turned out. In her company, I experienced the beauty of life, the importance of family, and the value of self-respect. Trust me, that woman can teach a master class in humility.
You have founded an NGO called "Ultimate Dream Foundation," which aims to provide educational opportunities for youth, especially women. What specialties do you observe to be the most popular in recent years among women?
Based on my observations, healthcare dominates the occupations that are mostly filled by women. Many health professionals I know such as general medical doctors and nurses are women. We are also seeing many women getting into politics. For instance, in South Africa, women now make up half of the government's cabinet.
According to UNESCO, globally, only 23 percent of STEM (science, technology, engineering and mathematics) talent is female. There is still a long way to go before we can achieve gender equality. However, if we all play our part in empowering young women and girls, we can get there even quicker. In the 21st century, there is no job that a man can do, and a woman cannot do.
Through Ultimate Dream Foundation, I plan to avail career opportunities for young women because I believe that is an essential tool to empower them to gain confidence and achieve economic stability and success. We need to turn "Who Runs The World" into a reality.
What initiatives, in your opinion, really helped in educating young girls in nuclear professions?
Access to education is vital for the empowerment of a young girl. Because nuclear career is not popular, while others accessed it by chance, I believe that many were helped by getting exposed to careers in the nuclear sector through seeing other professionals who are already in the space. As the saying, "you cannot be what you cannot see".
Which problems can nuclear technologies solve in Africa nowadays and what are the main societal needs to pay attention to?
Nuclear science technology can solve many social problems including addressing the challenge of energy poverty on the African continent. According to the International Energy Agency (IEA) 2019 report, 75 percent of the population without access to electricity live in sub-­Saharan Africa, a share that has risen over recent years.
AU Agenda 2063 is about transforming Africa into the global powerhouse of the future. Therefore, without solving the energy deficit, neither economic growth nor sustainable development and improvement of citizens' welfare will be possible. And I believe that the effective way to solve the energy shortage will be the introduction of nuclear power plants in many parts of Africa.
Another field that as Africans we should seriously consider exploring is nuclear medicine. South Africa is the only country on the continent which has its own means of production of radioisotopes and commercialization of radiopharmaceuticals. All other countries import their radiopharmaceuticals mainly from Europe.
There is an inadequacy of nuclear medicine in Africa. In some countries, patients have to travel considerable distances to access care. Therefore, I would like to see efforts being made by governments to increase the number of these facilities across the continent in the near future. This would enable citizens to benefit more readily from this very important diagnostic and therapeutic modality of care.
What steps should be made, in your opinion, to promote nuclear education among young girls?
Firstly, we need to start instilling nuclear education at a very young age, from primary school. Nuclear should be turned into a fun and fashionable career which does not only attract "rocket scientists." That can be achieved through education and mentorship programmes. The nuclear industry needs to do the groundwork and be visible in communities even if through a "beauty contest."
Secondly, it is vital to raise the visibility of female role models for girls and women, particularly those succeeding in fields long dominated by men, like nuclear. Without other women to look up to, many young women are self-selecting out of a technical career path before they even really give it a chance. While I joined the nuclear industry without having any role model, I want to change that for future generations. I want young girls to know that a nuclear professional can look like me.
Lastly, more and more nuclear industry organizations need to consider including scholarship or fellowship opportunities for young people to undertake studies, research and exchanges in other countries in their CSI strategies. This would help getting more girls interested in nuclear careers. Through Ultimate Dream Foundation, I am willing to partner with any organization who may be interested in pursuing this.
What female leaders are the best inspiration for you and your colleagues nowadays?
I don't know about others but for me it would definitely have to be Oprah Winfery. She does a lot of great things to help improve this world. Oprah has shown many people, including me, how a rough start can lead to a greater ending. She has brought so much awareness to the idea of being able to do whatever you set your mind to.
Like her, I wish to own a Princy Mthombeni Nuclear Academy one day. It's ok to dream, isn't it?
What are the key skills one should acquire in order to work in the nuclear field?
You definitely need to have scientific and numerical skills. Furthermore, just like any other field, you need self-motivation, critical thinking and problem solving skills.
In your opinion, what are the best platforms to share information about STEM specialties with young African audiences and why did you choose to do it in the form of videos on YouTube?
The best platforms are social media as that's where you get access to many young people. Social media has become an effective tool of real-time information sharing and direct interaction with the audience. Twenty-­nineteen data shows that current global users of social media account for 3.484 billion. So, social media serves as an important communication channel for keeping people updated and engaged in many issues.
Television is still at the core of home entertainment for families across the world. To this date, families gather around in living rooms to watch a game of football, receive news, information and entertainment together.
YouTube is the most popular social media platform. According to the Invideo 2020 report, more than 2 billion users tune in to YouTube every month and consume more than 5 billion videos every day. So we chose it to launch Africa4Nuclear videos because of its benefits. The plan is to integrate television into the campaign strategy.
Are there any inspiring stories that you know and can share with future female leaders?
I would like to talk about "The Danger of a Single Story" by Chimamanda Ngozi Adichie, an author from Nigeria.
In one of her TED Talks, Adichie warns that as people, we risk a very critical and cultural misunderstanding when we forget that everyone's lives and identities are composed of many overlapping stories. The story of nuclear energy is a single story. Those who oppose nuclear reduce it to the same single story: the dangerous technology story. I hope future leaders will change that and create a world where the perspective of nuclear energy is not a misinterpretation of reality.