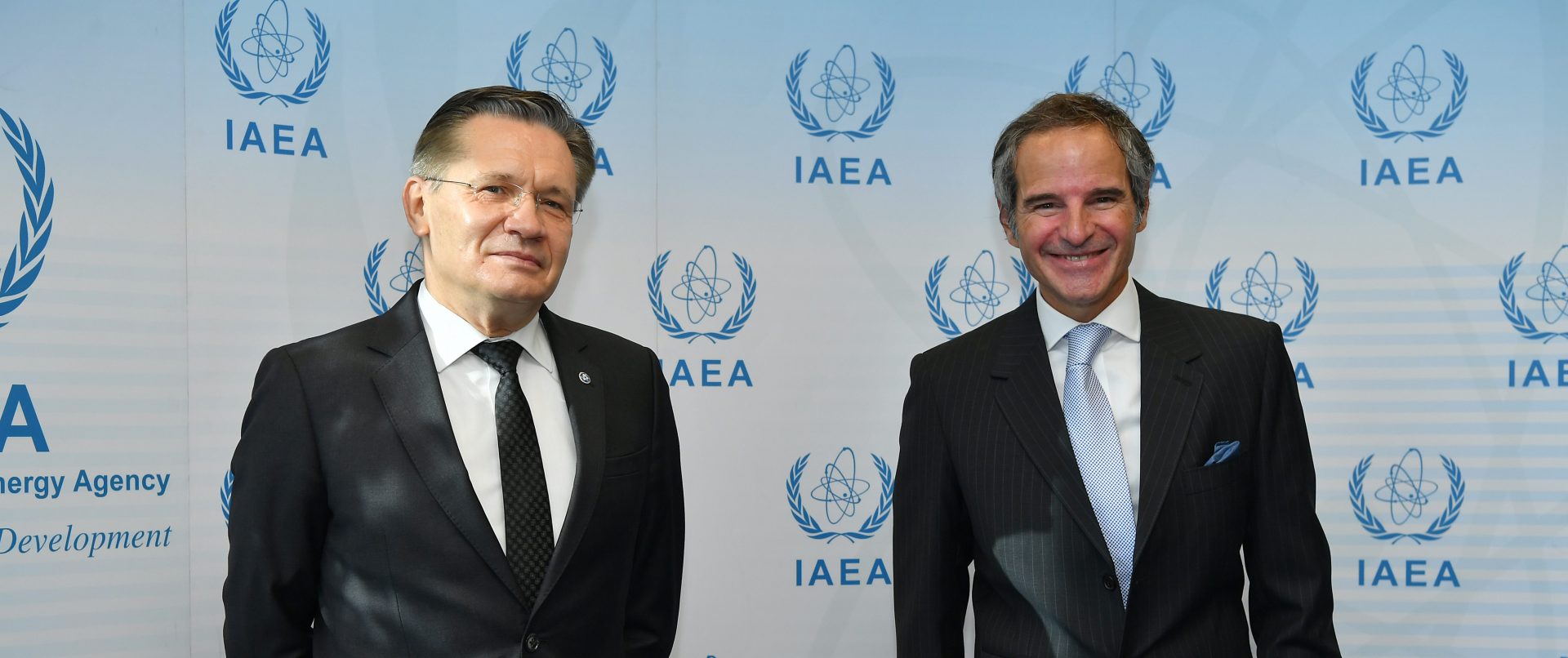 On September 21–25, Vienna hosted the 64th annual session of the IAEA General Conference. This year, the session was organized both offline and online. Rafael Mariano Grossi, the IAEA Director General, noted in his opening speech that 442 nuclear power reactors operating in 31 countries supplied over 10 % of the world's total electricity and around a third of all low-carbon electricity, and reiterated his point that nuclear power was part of the climate crisis solution. "I am keen to ensure that the Agency's voice is heard on the great benefits of nuclear power," he said.
Rafael Grossi and Rosatom Director General Alexey Likhachev had a meeting on the sidelines of the event.
Rosatom's Director General Alexey Likhachev stressed in his speech that the global nuclear energy industry had stood the test of the coronavirus pandemic and the consecutive crisis, "Faced with a developing crisis, nuclear power has yet again demonstrated its stability, environmental sustainability, safety and cost-effectiveness." In Russia, nuclear companies kept working as usual despite tough times. New construction continued both inside and outside the country; the world's only floating nuclear power plant was put into commercial operation in May, Rosatom Director General said.
"I am confident that if we stay committed to the principles of partnership, professionalism, and trust, if we prevent politicization of the nuclear industry, then we will handle all the current and future challenges. The key prerequisite for this work is uniting efforts of all the interested parties in various formats of mutually beneficial cooperation, with the IAEA playing the central role," Alexey Likhachev concluded.
Useful contribution
An online symposium of the World Nuclear Association was held in early September. Rosatom's Chief Financial Officer Ilya Rebrov and Chief Sustainability Officer Polina Lion took part in the conference panel sessions together with top managers of other global nuclear majors, including Electronuclear, SPIC, CEZ, Uzatom, Kazatomprom, Cameco, CNNС and others, representatives of international organizations, and members of national governments. Kirill Komarov, Rosatom's Deputy Director General for Corporate Development and International Business, gave a detailed video interview during the forum.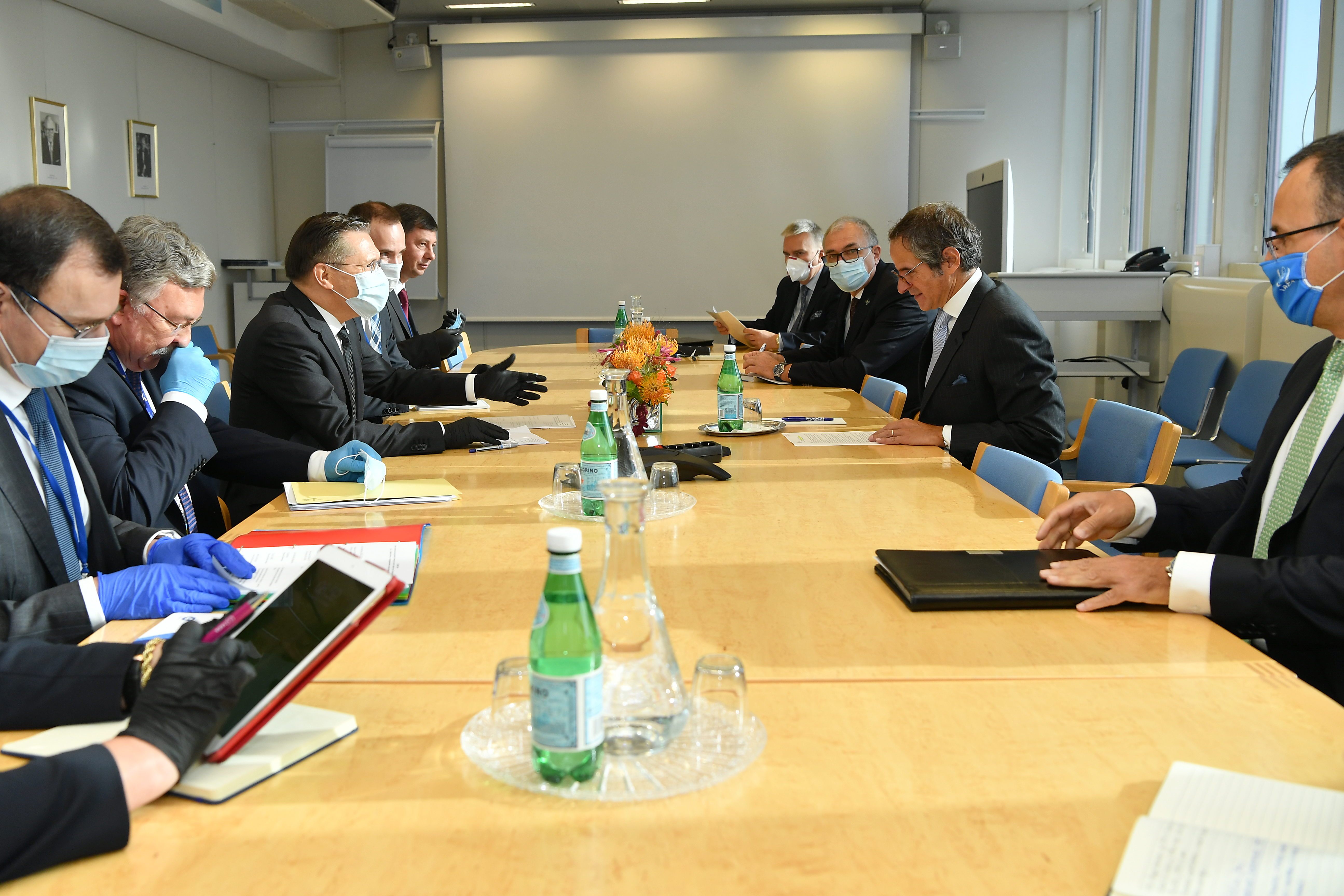 Answering the moderator's question, Kirill Komarov noted that, in terms of industrial development, it was more beneficial for a nation to focus on nuclear than on anything else, "Importing solar panels from Asia doesn't create high skilled jobs, nor does it generate additional tax revenues or spur innovation."
Polina Lion gave a detailed account of the nuclear contribution into the development of national economies, "Our customers are interested not only in establishing a safe and secure source of electricity with reasonable costs. They all anticipate some non-financial benefits — ​such as new jobs, a boost for high education, and local infrastructure development."
Construction of a nuclear power plant offers a combination of financial, technological, social, economic and environmental benefits for a host country. Depending on the needs of a particular economy, each new build project may have a specific focus and accents. "For our project in Hungary we were asked to ensure at least 40 % of local content, for our Akkuyu project in Turkey there is a requirement of proportion of local employees. We provide personnel education and training for all our customers. Today, we support almost 2,000 foreign students from 58 countries, who study in Russia on nuclear specialties," Polina Lion explained.
Kirill Komarov supported the point that nuclear was beneficial for national economies for its reliable technology, predictable energy costs and zero emissions. He cited an example from the recent past, and, for clarity, compared the situation with a well-known fairy tale. He said, "It looks like those arguing for an apparently cheaper '100 % renewables' alternative missed the fable of the Three Little Pigs when they were little. The recent blackouts in California illustrate perfectly that what they are advocating is simply building the house of straw. Most of us remember what happens to that construction when a Big Bad Wolf blows. In our case when wind doesn't blow enough. Well, nuclear energy is the house of bricks. It might take longer to build, and it might look as it's not as much fun and hype, but what nuclear offers is the most cost-efficient way to ensure the security of supply in a low-carbon grid."
The EIA data shows that nuclear power plants are the most efficient among other sources of energy. In 2019, the average capacity utilization factor of nuclear power plants was 93.5 % while the capacity factor of gas-fired power stations was only 56.8 %. Other types of generating stations have even a lower capacity factor.
Nuclear demonstrated its sustainability and reliability in the hard times of the pandemic. "Nuclear power guarantees a stable supply of electricity, with highest safety and sanitary standards, together with securing many thousands of jobs," Polina Lion stressed in her speech.
These are not just allegations but statistics-backed facts. For example, nuclear power plants in the USA, which has the world's largest reactor fleet, demonstrated the highest capacity utilization factor as compared to other utility scale generators, according to the EIA.
However, today, the perception of nuclear energy is rather absurd. Until recently, no one has spoken about efficiency of nuclear plants when discussing the future of national energy industries. What is more, some national governments declare their commitment to protecting the environment and reducing carbon dioxide emissions while prematurely shutting down nuclear power plants, which prevent emissions of greenhouse gases. They ignore that a 4 GW nuclear power plant replacing a coal-fired power plant of the same capacity prevents CO2 emissions and burning of oxygen produced by 10–12 million hectares of forest. This is almost a territory of Hungary (9.3 million ha) or Greece (13.2 million ha) if they were fully covered by forest. "Now new renewable capacity additions, solar or wind, don't reduce overall carbon intensity. They simply replace one source of low carbon energy (old nuclear reactors) with other low carbon sources," Rosatom First Deputy Director General observed.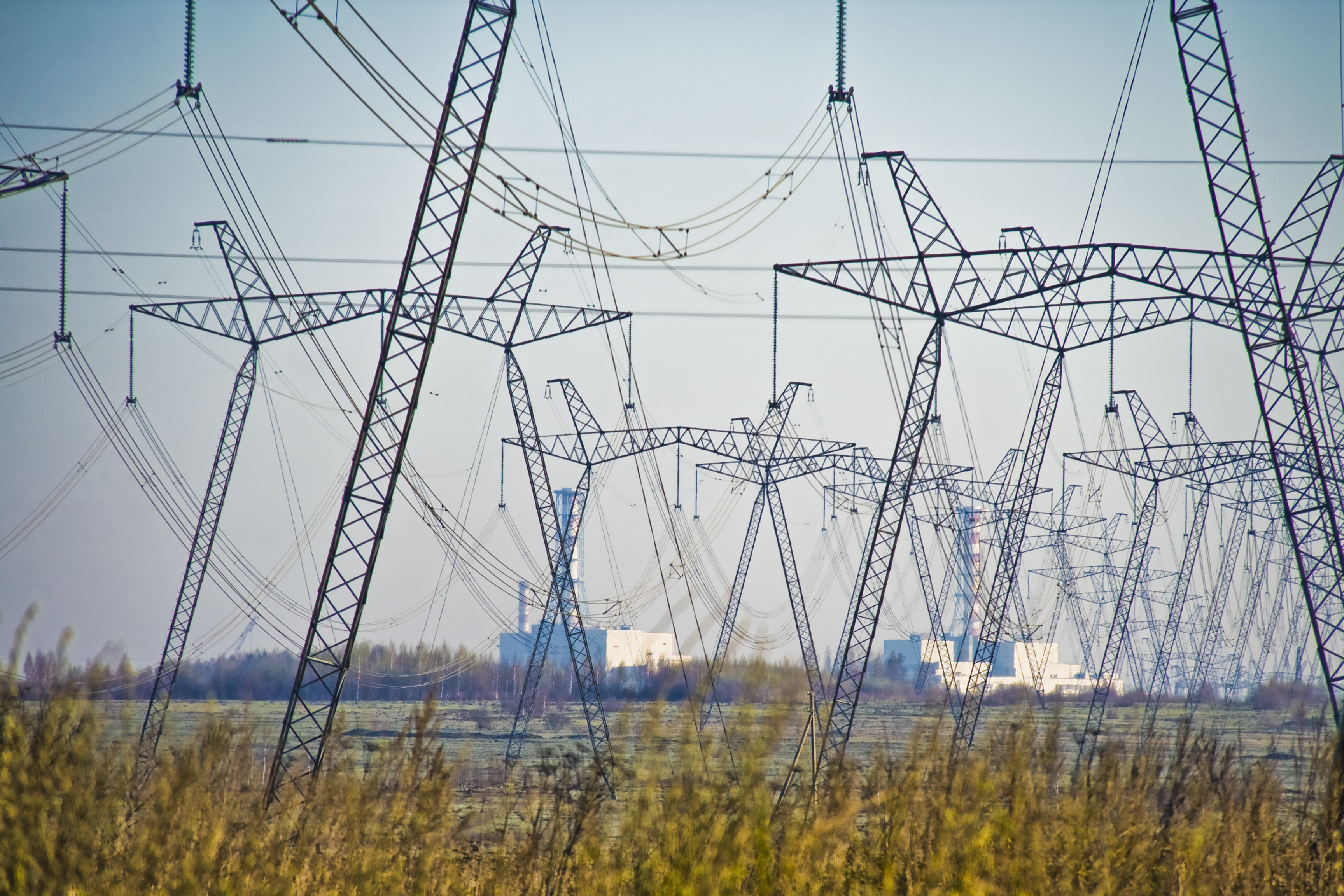 Some countries, especially in Europe, show a clear prejudice in favor of renewable sources of power in the energy mix over nuclear energy, with a clearly and consistently hostile policy towards the latter. Kirill Komarov could not hide his indignation at it, saying, "In many countries, nuclear energy is simply being discriminated against. Even if there are no anti-nuclear laws or plans for nuclear 'phase-out', still, as an investor in nuclear, you are facing a risk that over-subsidized solar would flood the market with virtually free electricity."
What is worse, shutting down nuclear power plants might lead to construction of carbon-intensive infrastructural facilities and put CO2 emission reduction targets at risk. "So, our message to the governments should be the following: don't bury money in CO2-heavy projects! Invest it in nuclear," Kirill Komarov concluded.
Influencing the financial side
Discrimination against nuclear makes it more difficult to obtain funding for nuclear projects. "You would never be able to break even by simply selling the clean, low-carbon electricity you produce to the market," Kirill Komarov said.
According to Polina Lion, the EU Taxonomy Regulation, which classifies energy sources in Europe by sustainability, puts nuclear into the "grey area". The position of the European Commission, which does not want to include nuclear into the list of desirable and recommended source of electric energy, influences opinions of national governments and general public and, what is more important, decisions of investors both inside and outside the European Union. Paradoxically, nuclear meets all the criteria for a technology in the "green area" of the Taxonomy. "We need to make our best efforts to provide the EU officials and their experts with arguments and practical cases to ensure nuclear energy deserves to be an important part of the future energy mix," Polina Lion reminded.
Rosatom has always managed to find a financing mechanism that is acceptable for its international customers planning to build a nuclear power plant. Until recently, an EPC (engineering, procurement and construction) contract has been the most common financing scheme. For example, it was used in the Kudankulam construction project in India.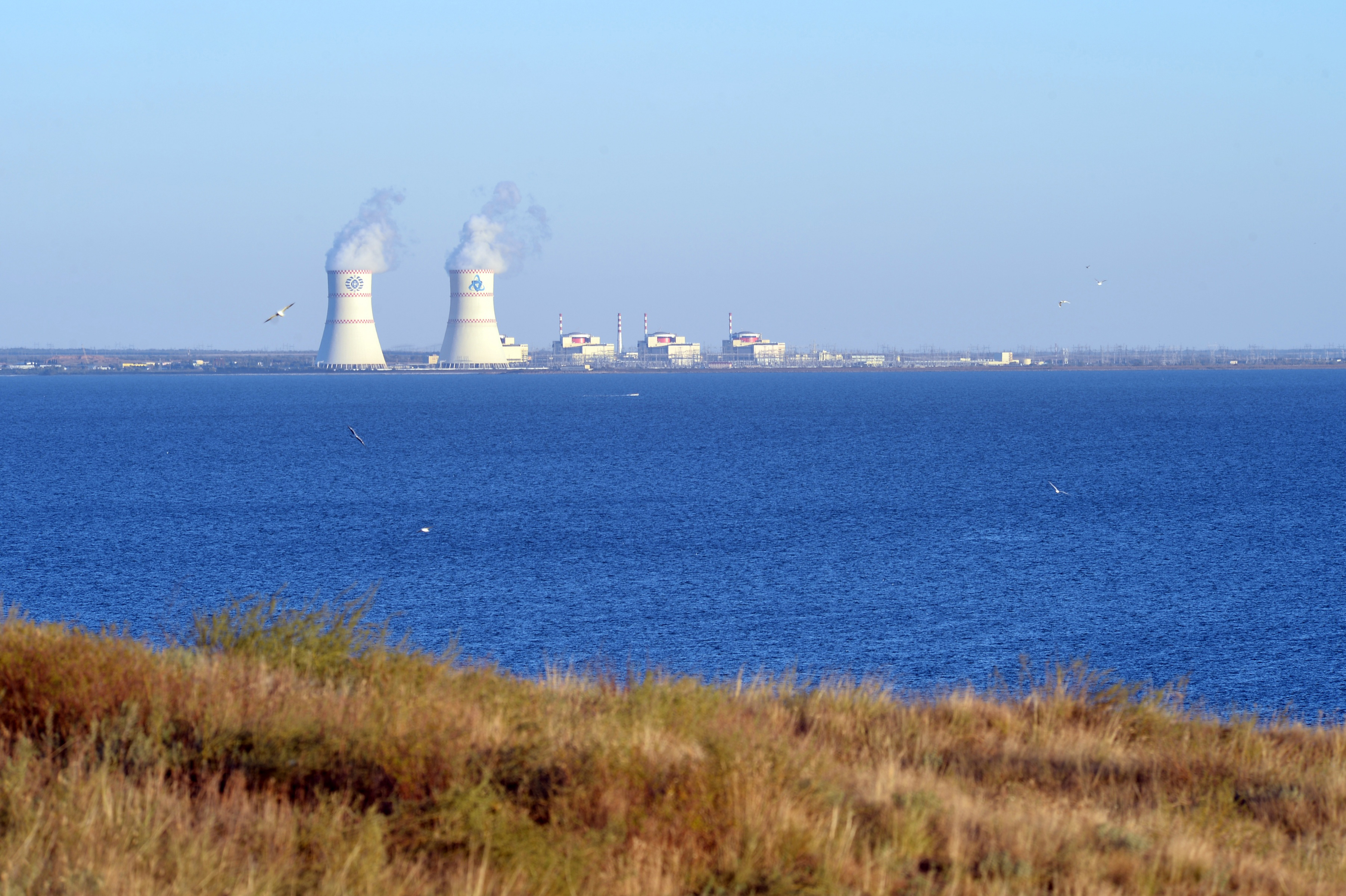 Now Rosatom offers its customers other financing schemes, such as BOO (build-own-operate). Rosatom's BOO projects include Akkuyu in Turkey and Hanhikivi in Finland.
Ilya Rebrov admitted that there would be more new build opportunities if Rosatom's offer were supported by project financing or co-financing options. Project financing is a commercially reasonable way of obtaining finance for nuclear new build in the current conditions, he believes. "Application of the project financing tools is a long journey. Rosatom started with small projects and each year we increase the size of the projects to create expertise so that to further apply the project financing tools to NPP Projects."
Financial institutions still consider nuclear power plants to be too risky. Ilya Rebrov summarized their arguments in his report:
Timeline: a long investment phase and quite a long payback period.
Quality of adequate security (state guarantees; power purchase agreements, contracts for difference etc.) that could, inter alia, help to issue project bonds (green / sustainable bond) on the operational phase of the project.
Nuclear projects are complex.
Capital-intensive nature of NPP Projects. Thus, both Financial and Operational Investors require guarantees that the projects shall be implemented on time and without any significant cost overrun.
Political or regulatory risks as well as nuclear operation safety risks. Both Financial and Operational Investors are not ready to accept them.
Investors are not able and are not ready to take possession of NPPs as a collateral. NPPs could not be used as the security for the loan.
Rosatom top managers are confident that these risks could be mitigated considerably, but an essential condition for this is political will. "Large part of political, regulatory and especially power market price risks can be addressed mainly by the involvement and commitment of the hosting state government. That becomes a key success factor for emerging and developing countries," Ilya Rebrov said.
Nuclear does not need specific privileges or preferences — ​equal conditions for all energy generators in the market will be just enough. "If we want the most feasible and cost-efficient route to net-zero — ​this simply must change. Energy policy must become truly technology neutral. The playing field must be leveled," Kirill Komarov concluded.
The risk of insufficient finance could be reduced if shared with suppliers. "The commitment of suppliers to provide financing altogether with their supplies increases their liability for project risks, thus decreasing the residual level of risk for equity investor," Ilya Rebrov explained.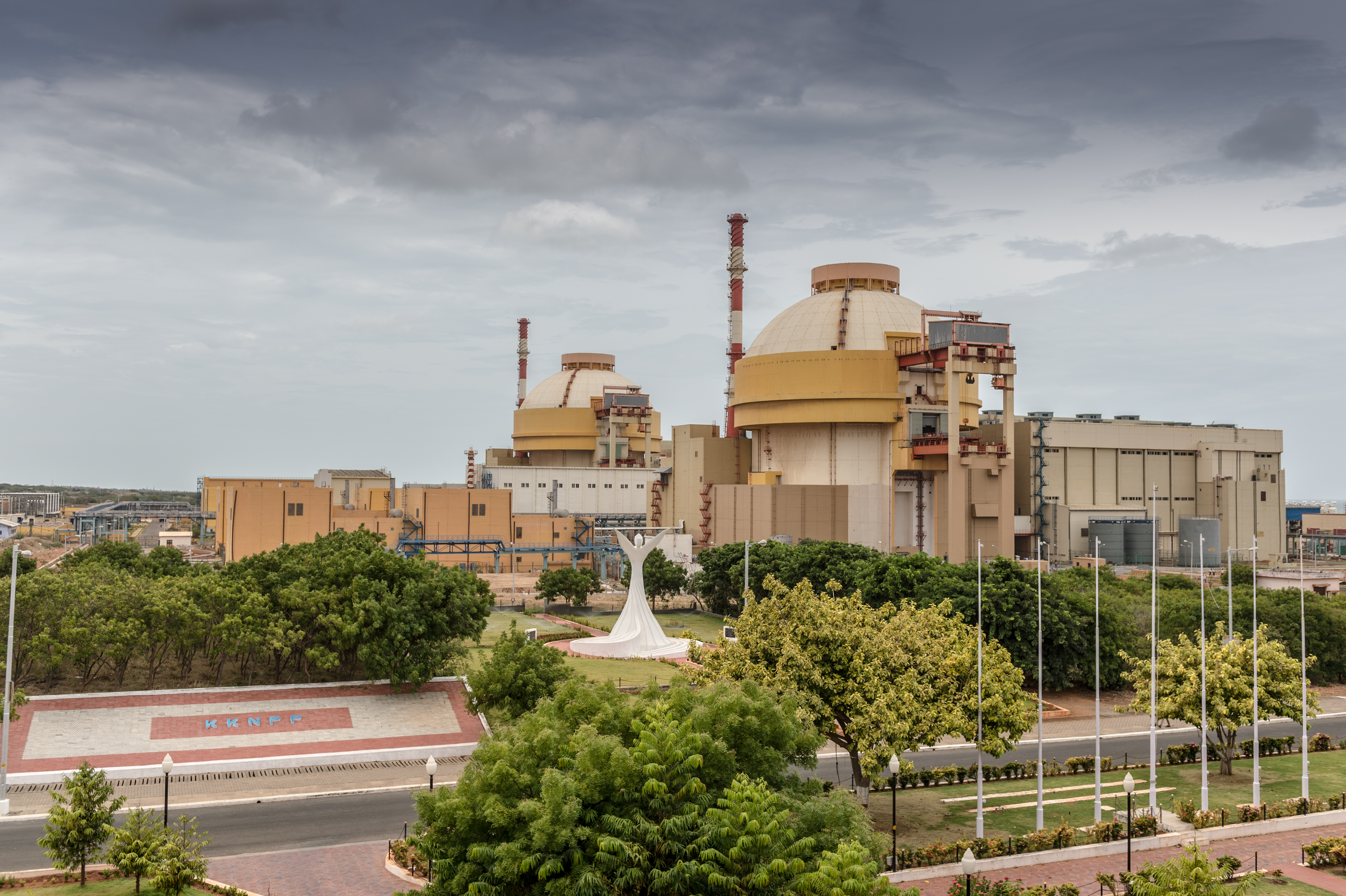 In their turn, construction-related risks could be reduced if co-investors join the project when all the licenses are obtained and huge work of building supply chains and planning construction processes is already done.
Rafael Grossi's tweet:
"Happy to see IAEA & Russia further strengthening cooperation towards common goal: more clean energy to fight climate change. Very good meeting with Rosatom Global's Alexey Likhachev today at IAEA GC — ​Russia is an important partner. Thanks Russia & Rosatom for renewed support."