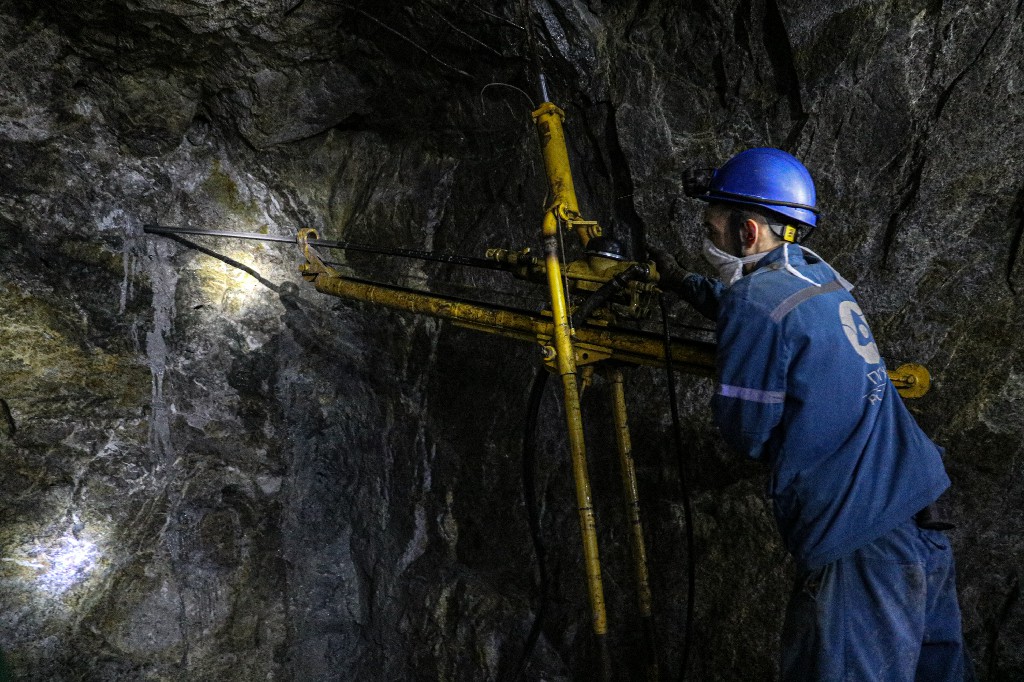 Bringing together Rosatom's mining projects in Russia, ARMZ Group plays a crucial role among divisions of the Russian nuclear corporation. The group is engaged in the uranium and gold mining operations, exploration of complex ores, and production of rare metals and rare-earth minerals.
Uranium
ARMZ is a Top‑10 uranium producer worldwide, according to the World Nuclear Association. In 2020, the company produced 2,846 tons of uranium, or 6 % of that year's global output. The data for 2021 will be disclosed in the annual report of the Russian nuclear corporation. Meanwhile, the yearly press release published by ARMZ says the company outstripped the uranium production target by 5 %. All the uranium mined by ARMZ is supplied to Rosatom's nuclear fuel fabrication facilities, covering about 50 % of its total demand.
ARMZ Group comprises three uranium mining plants located in Russia. They are Dalur (Kurgan Region), Khiagda (Republic of Buryatia), and the Priargunsky Industrial Mining and Chemical Union (PIMCU, Zabaykalsky Krai).
Dalur and Khiagda mine uranium by in-situ leaching (ISL), which is the most cost-efficient and sustainable mining process. PIMCU cannot employ the same process due to specific properties of the local ore and uses underground mining methods instead.
The three companies continue carrying out exploration activities, increasing mineral reserves and building new production facilities. As an example from 2021, Khiagda launched uranium production at its Kolichkan deposit, and Dalur completed preparations for the development of Dobrovolnoe deposit. It is assumed that Khiagda will begin to develop at least one more deposit in 2022, while Dalur will start pilot production operations at the Dobrovolnoe deposit. PIMCU continues to build Mine No. 6 to develop Argunskoe and Zherlovoe uranium deposits, which have enough reserves to supply U3O8 production facilities with uranium for 30 years. The mine is expected to be launched in 2026.
Rare metals and rare-earth minerals
ARMZ supervises the Russian industry of rare metals and rare-earth minerals pursuant to the New Materials and Substances Technology roadmap.
Not long ago, Tugansky GOK mining plant was put in operation in the Tomsk Region (Western Siberia). With Rosatom holding a 25 % stake in the plant, it produces zirconium, ilmenite, rutile and leucoxene concentrates from the feedstock coming from the Tuganskoye deposit. Its current processing capacity is 575,000 tons of ore sand per annum and can be expanded in the future. The decision regarding capacity expansion will be made in 2023. The zirconium concentrate will be supplied primarily to the Chepetsk Mechanical Plant (part of Rosatom). The ilmenite concentrate containing titanium will be purchased by VSMPO-Avisma, a Russian manufacturer of titanium sponge. Later, the priority buyer of this material will be a titanium dioxide manufacturing plant, which is being constructed in Seversk by Rosatom's nuclear fuel division TVEL.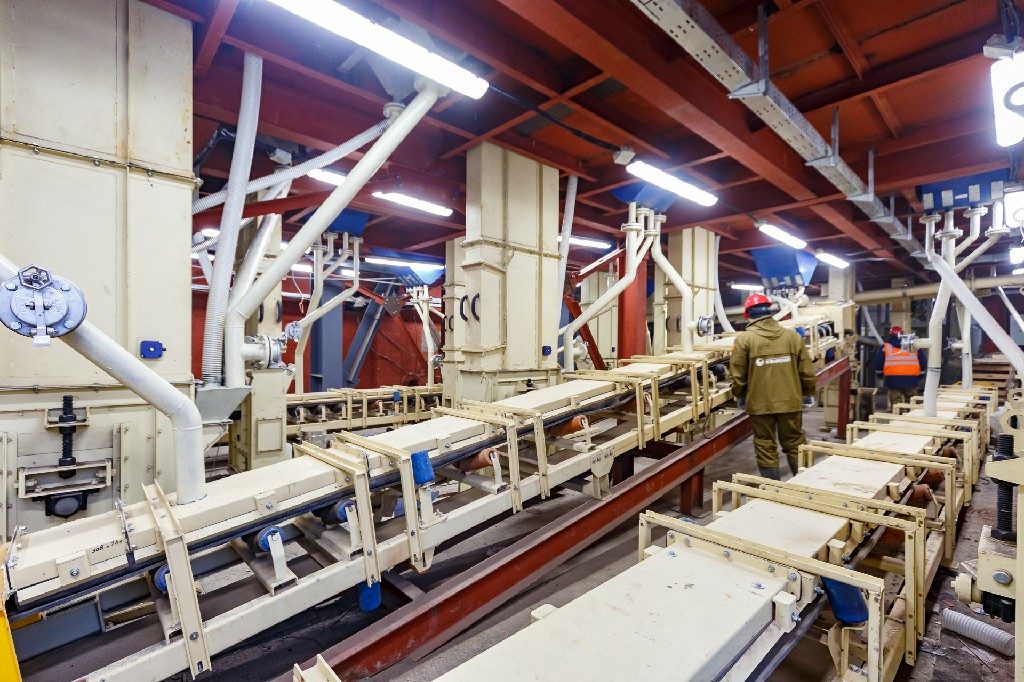 Dalur manufactures scandium as a by-product. In 2021, the company produced over 500 kg of scandium oxide and over 200 kg of aluminum scandium alloys. Its target is to bring the output up to one ton of scandium oxide per annum and make a decision of whether to expand the production of alloys.
Thanks to Rosatom's regulatory improvement efforts, it was made possible to begin construction of an extraction plant at the Tomtor deposit. It is the world's third largest deposit of rare-earth minerals, according to the plant co-owner Polymetal. According to initial estimates, reserves of the Tomtor deposit amount to 11.4 million tons of ore, including 0.7 million tons of niobium oxide (2 % average grade) and 1.7 million tons of rare-earth mineral oxides (14.5 % average grade). The extraction plant for the Tomtor ore will be built in Krasnokamensk; tailings will be stored at PIMCU.
Gold and complex ores
ARMZ holds a 51 % stake in the Lunnoe gold deposit. The rest belongs to Seligdar, a Russian gold manufacturer and project operator. ARMZ also owns Sovinoe and Severnoe deposits. The company plans to confirm Sovinoe reserves in 2024 and carries out exploration activities. As for the Severnoe deposit, its license holder Elkonsky GMK launched pilot production of gold. The reserves of Severnoe are estimated at 36 tons of gold, with an expected output of 1.2 tons of gold per annum.
ARMZ is preparing for the development of Pavlovskoe lead and zinc deposit on the Novaya Zemlya archipelago. Last December, the company published a press release disclosing JORC reserves of the deposit. According to estimates, resources of the Pavlovskoe deposit amount to 55 million tons of zinc ore (3.6 % average grade). Reserves are estimated at 19 million tons of ore (3.3 % average grade). The deposit is expected to yield 2.6 million tons of ore per annum.
And also…
ARMZ Group also comprises VNIPIPromTechnologii and RusBurMash. The first one is an engineering center for all the mining facilities of ARMZ. The other carries out mining and construction operations for ARMZ and third-­party customers. The Group also includes ARMZ Mining Machinery, a manufacturer of Li-ion battery-­powered mining machines and vehicles.
"We have diversified our business. Further development of ARMZ is associated, first and foremost, with rare-earth minerals and gold mining projects. Needless to say, we are not going to reduce our uranium output," ARMZ First Deputy CEO Alexey Shemetov says.