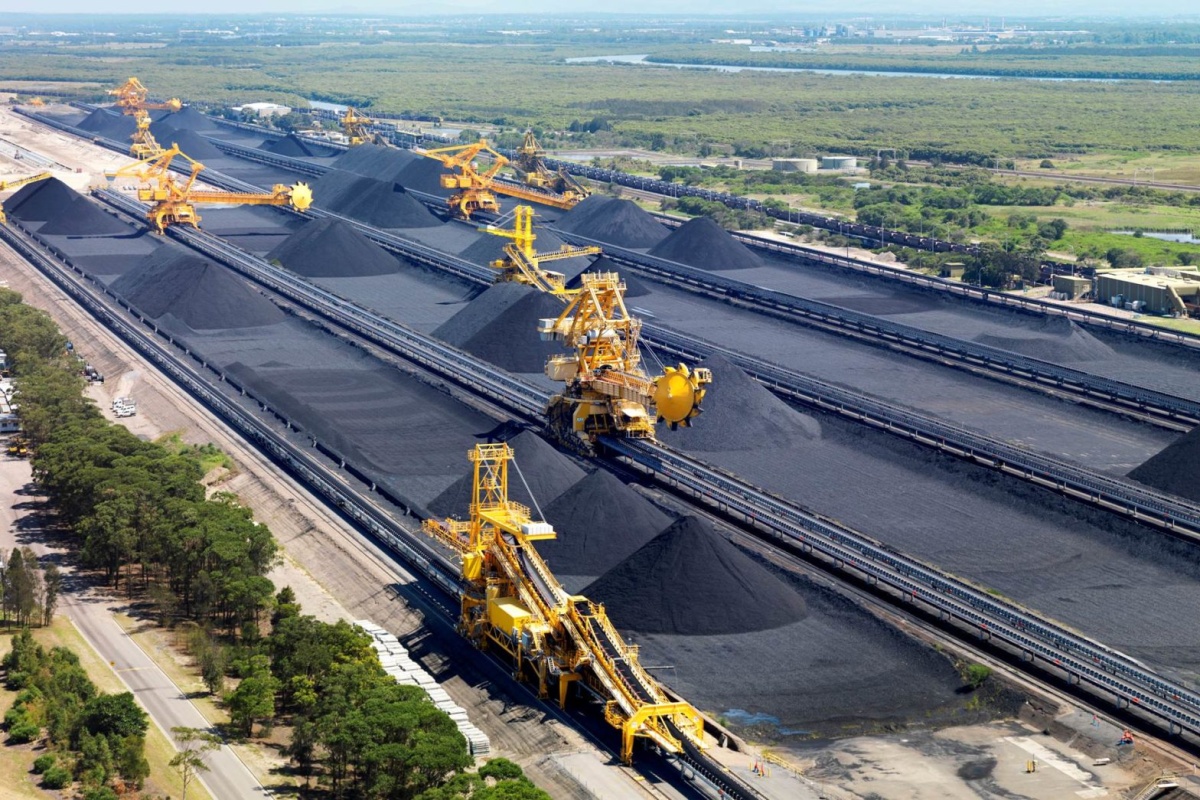 Energy crisis in the "Western" world has become the talk of the town in the industry for the last two months. Europe, the most consistent advocate of renewable energy, is speaking about the need to return to coal, the dirtiest source of energy. The crisis hit other regions, including Australia. On the back of the energy crisis, more and more voices are heard supporting preservation of the existing nuclear stations and new capacity building.
This text was written before July 5, 2022 and does not account for the events occurred after this date.
"The IEA chief said countries should try to delay shutting down any nuclear power facilities earmarked for closure to help limit the amount of gas burned in electricity generation," Financial Times wrote. However, national governments fall back on other ways of dealing with the energy crisis.
Germany
The situation in Germany seems to be the most dramatic. Germany's Siemens Energy failed to receive back a repaired turbine for the compressor station from Canada, and Gazprom had to cut natural gas supplies via the Nord Stream pipeline. Shortly after, German Federal Minister for Economic Affairs Robert Habeck announced new measures aimed to increase gas levels in storage facilities.
The first and most obvious of them is to decrease power consumption in households, turn off external lighting, defrost fridges more often, use public transport, etc. The second measure is to stimulate industrial consumers to use less gas. They made an unorthodox move for this purpose, having launched gas auctions at which wholesale buyers can sell unused or saved gas at the maximum price offered. Small and medium businesses, such as bakeries and cafés, are afraid, however, that they will always lose because they have less money. The third measure announced is to finance gas purchases through loans. And, finally, the fourth measure provides for a wider use of coal generation. An option considered is to reactivate mothballed power stations running on brown coal. German lawmakers are presently discussing regulatory aspects of this decision.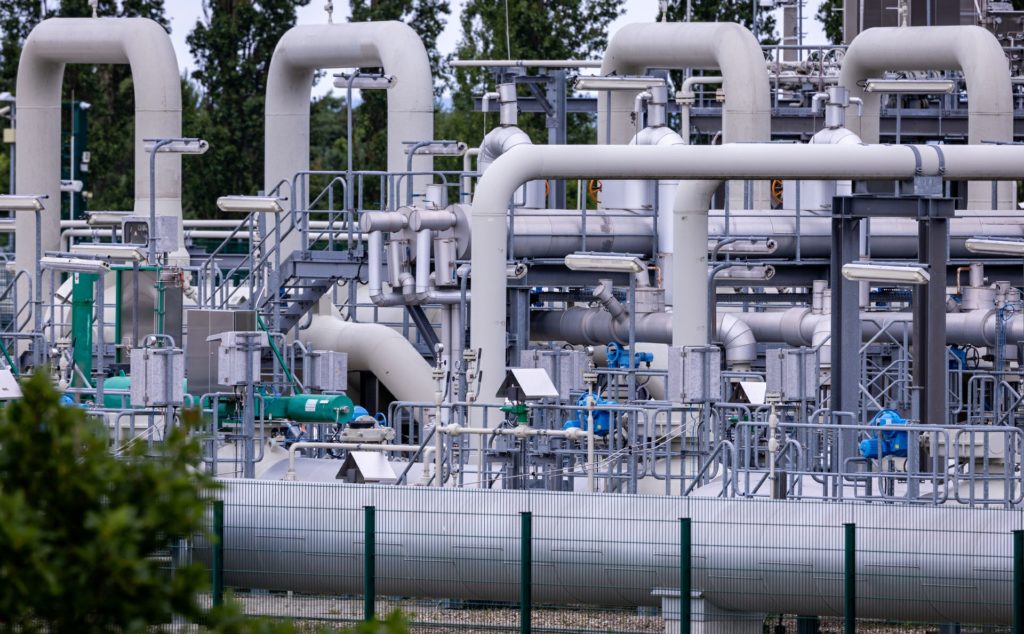 President of the Federation of German Industries (BDI) Siegfried Russwurm called for "an immediate closure of gas-fired power plants and reopening of coal plants. If the situation with gas supplies this summer remains as challenging as it looks like at the moment, we should vote for this option without delay." The idea was supported by Markus Krebber, CEO at RWE AG, one of Europe's leading energy corporations, operating coal-fired and nuclear power plants.
The moves made by the German government and business are generally reasonable but not without a stark contradiction: Robert Habeck is a member of the Green Party known as ardent advocates for the closure of 'dirty' energy sites.
In an attempt to ease the energy crisis, Germany once again calls against the shutdown of its existing nuclear stations. The country has only three power reactors running (Isar 2, Emsland and Neckarwestheim 2), but all of them are set to be shut down by the end of this year.
According to Minister-­President of Bavaria Markus Söder, power shortage caused by the plans to cut gas consumption by the power industry should not be exacerbated by 'negligent outage' of nuclear power. "It would be absurd to refuse from temporary extension as a safety cushion for ideological reasons," the politician said to the German newspaper Handelsblatt. He added that it would be a disaster for both people and economy.
Robert Habeck's colleague Christian Lindner, Federal Minister of Finance, proposed to discuss the possibility of using nuclear by the German power industry. "I care about economic development in the long term. The point is we should secure energy supplies not for one winter but for three to five years… I am all for open and non-political debates whether the country should maintain nuclear capacity during the transition period," he said at a BDI conference.
The Federal Ministry for the Environment, however, still holds to the opinion that Germany has compelling reasons to phase out nuclear power. Those reasons are clearly not technical: all the three reactors in operation are relatively new– they were commissioned in 1988–1989. The matter is transparently political.
United Kingdom
The country does not rule out the possibility of replacing gas with a dirtier coal. "In May, I asked National Grid to explore keeping three coal power stations open this winter, if needed… I'm pleased EDF has today confirmed West Burton will remain online," Kwasi Kwarteng, then Secretary of State for Business, Energy and Industrial Strategy (BEIS) of United Kingdom, wrote in his Twitter account on June 14. It was planned earlier that all coal-fired stations would be closed in the coming winter.
According to BEIS statistics, the UK produced 197,000 tons of coal in the first quarter of 2022. However, coal imports rose to 1.5 million tons, 40 per cent up on last year, over the same period. Net imports accounted for 67 per cent of total coal supply in Q1 2022. The largest provider was Russia (34 per cent). Demand remained almost flat, amounting to 960,000 tons. The difference between imports and demand seems to be purchases for future use.
By contrast, the UK plans to ramp up nuclear generation. However, the way the announcement was made makes one wonder whether it is realistic. "What we want to do is to make sure that we modernize and build a reactor a year, rather than a reactor a decade," then the UK Prime Minister Boris Johnson said when speaking at the Hartlepool nuclear power station. Anyway, reservations about truthfulness and realism should be addressed to the entire British government that finally approved the national energy strategy after much debate, which provides for eight new reactors by 2030.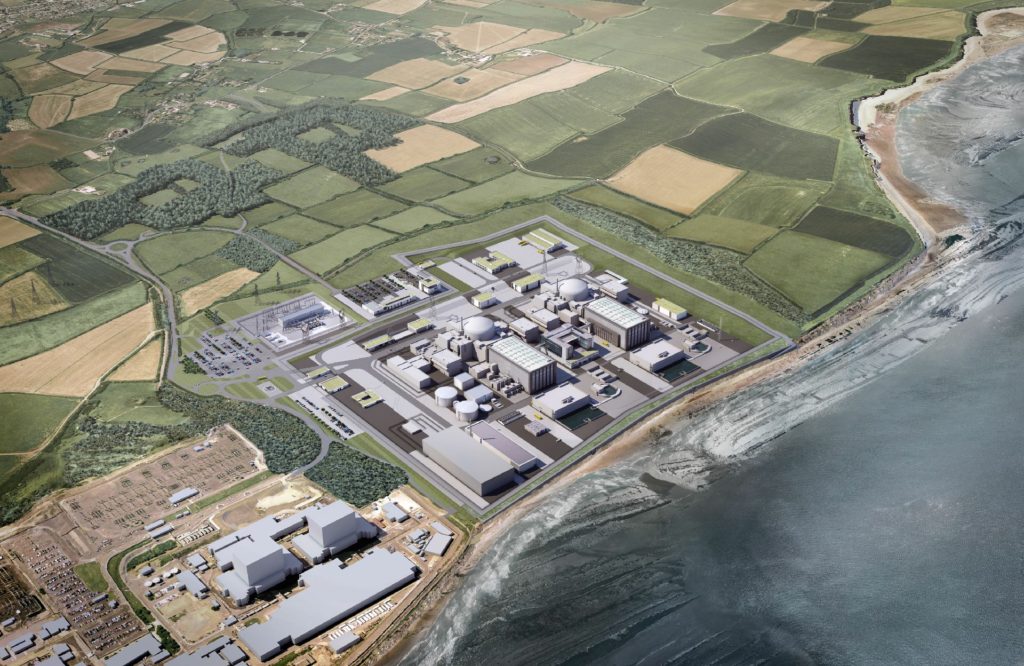 The state of the UK nuclear industry tells another tale: only two reactors are under construction in the country, both at Hinkley Point C. It was assumed initially that the first reactor — ​its construction started in 2018 — ​will be brought online in 2025. French EDF announced in May the deadline was moved to June 2027.
At the beginning of July, the first unit of the Hinkley Point B NPP was shut down as planned, and the second unit is scheduled to be shut down on August 1. According to British media, the government has not asked EDF, which also owns the Hinkley Point B, to extend the life of the NPP.
However, at the end of July, the application for the construction of the Sizewell C NPP has been granted development consent by BEIS.
In 2019, Japan Hitachi announced the suspension of two nuclear power projects in the UK, Wylfa Newydd and Oldbury, although they had been licensed in 2017.
Lastly, the UK approved China's UK HPR1000 (Hualong One) design in February 2022, but the chances are small that the reactor will be built because the design owner China General Nuclear Power Group is under direct US sanctions. Besides, NATO labeled China in its new strategy a 'systemic challenge' to the values, security and interests of its member states.
The last eight years make us conclude that the UK will hardly build more than one power reactor (excluding those already under construction) by 2030, and even such prospects are cloudy.
Australia
The situation in Australia is counterintuitive: one of the world's largest coal producers faces problems with coal generation.
There are several reasons. Some coal-fired power plants are down for scheduled maintenance; some were brought offline for emergency reasons. Coal prices have soared because Europe refused to buy Russian coal and demand surged. What is more, some Australian mines were flooded due to heavy rains. Bad winter weather, consumption growth and weak renewable generation also need to be mentioned in this respect. As a result, the country faced the risk of rotating outages, and prices spiked.
The Australian Energy Market Operator (AEMO) brought the maximum price threshold down to AUD 300 per MWh from AUD 15,100 at which it had been capped. The new limit turned out to be less than the cost of generation, and power plants stopped selling electric power in the market. On June 15, АЕМО suspended operation of the national wholesale power market for the first time ever.
The Australian government took urgent action, having asked households to cut consumption in evening peak hours and authorized coal producers to ban coal exports if the market is short of coal. A long-term decision was to increase electricity prices from July 1 (exact figures depend on the state).
Some conclusions
Germany, the UK and Australia are just a few examples of how the energy crisis manifests itself. Its geography is much broader. US President Joe Biden has declared a state of emergency, the Philippines have shortage of power generation capacity, and Sri Lanka encounters rotating power outages and has defaulted on its debt. Energy crisis is discussed all over Europe. The need to increase coal generation at least temporarily, build new nuclear capacity or extend the service life of operating nuclear stations is articulated — ​in one combination or another — ​in Poland, the Czech Republic, Denmark, Austria, Switzerland, the Netherlands, Sweden and France.
Europe believes coal to be a remedy for the crisis because it is cheaper and more readily available than gas. But what about the climate agenda? European leaders keep saying that climate goals and deadlines remain unchanged. However, nothing in life is as permanent as something initially temporary.
The situation has already gone far beyond the matter of energy supplies: politicians who cannot guarantee electricity in homes or normal operation of businesses would hardly be able to remain in power for more than one election cycle.
The countries that have nuclear generation capacity suffer much less from the energy crisis, at least in the electric power segment. Such countries as the Czech Republic and Slovakia are provided with nuclear fuel from Russia; their nuclear stations continue to generate electricity and supply it to consumers.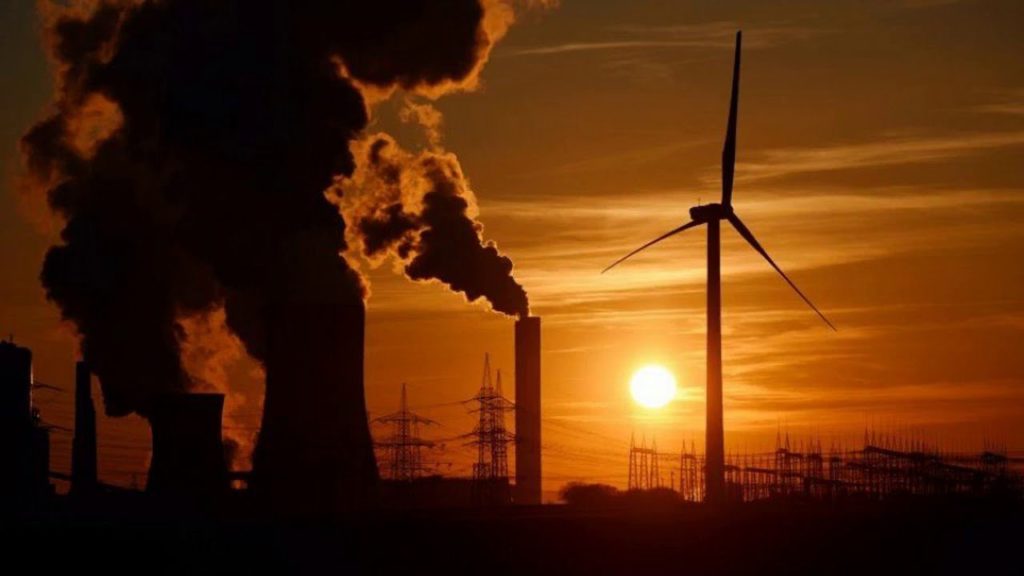 Life extension projects worldwide have demonstrated that nuclear power plants can operate much longer than initially planned. Life extensions are cost-efficient to boot. "Solar and wind are becoming very cheap, but one of the cheapest sources of electricity in the world is the lifetime extension of existing nuclear power plants," Executive Director of the International Energy Agency Fatih Birol said at a Q&A session with the IAEA. Here is an example: the Belgian government ordered this March to take measures to extend the service life of two power reactors running in the country.
Nuclear can be a support at the time of crisis, but only if it is already in place in a country. A power reactor cannot appear in the snap of a finger: if you make a decision to build one, it will not grow overnight.
The nuclear power plant will definitely be useful in the future if it is decided in favor of new build. Last November we wrote that the energy crisis that had taken shape last autumn looked similar to the 1973 crisis (this time, however, the shortage of resources was driven by market forces; it was consumers who made it political and extremely acute). One of the consequences of the crisis that broke out half a century ago was massive construction of nuclear power plants. "The 1970s' oil crisis brought economic and social pain, but it also brought innovation — ​both in increased energy efficiency and a growth in the use of other sources of energy, including nuclear. Over 40 % of today's nuclear power plants were built in response to the oil crisis," Fatih Birol confirmed in the interview to the IAEA.
Maybe, crises will not occur in the future anymore, will they? Much likely, they will. The oil and gas industry goes through smaller or larger crises every five to seven years. Important is that a nuclear station brings benefits both in the time of crisis and in the periods of growth. It is a reliable source of baseload power for the sustainable operation of large consumers, industrial enterprises and urban areas. Continuous operation, heating and light in homes are enough to make people and businesses happy. That is, they are a foundation of any political system that plans to remain in power longer.