Rosatom is ranked first worldwide in terms of power reactors currently constructed abroad and the backlog of orders for nuclear power plants. Nuclear engineering and construction are the domain of Rosatom's engineering division. Let us give it a closer look.
Engineering competencies of the division are localized in AtomEnergoProekt, a multi-­faceted organization that comprises engineering centers in Moscow, Nizhny Novgorod and Saint Petersburg, research institutes and other business units in Russia and abroad. The engineering division also includes AtomStroyExport (offices in Moscow and Nizhny Novgorod, and international subdivisions) and construction subsidiaries.
The division receives around 80 % of its revenue from overseas projects. The companies affiliated with the engineering division provide EPC, EP and EPCM services (for details see the Definitions section below). In Russia and other countries around the globe, they design and build nuclear power plants with VVER‑1000 and VVER‑1200 reactors, take part in the development of fast neutron power reactors, and are engaged in the Proryv (Breakthrough) Project. The division also develops Multi-­D branded software products for the management and operation of complex engineering facilities.
Engineers and researchers of the division have developed the design of a nuclear power plant with VVER‑1200 reactors, Rosatom's flagship product in the large NPP segment. Its safety is enhanced with passive systems that remove decay heat from the steam generators and containment shell and can maintain stability and integrity of a nuclear reactor for an almost unlimited period of time.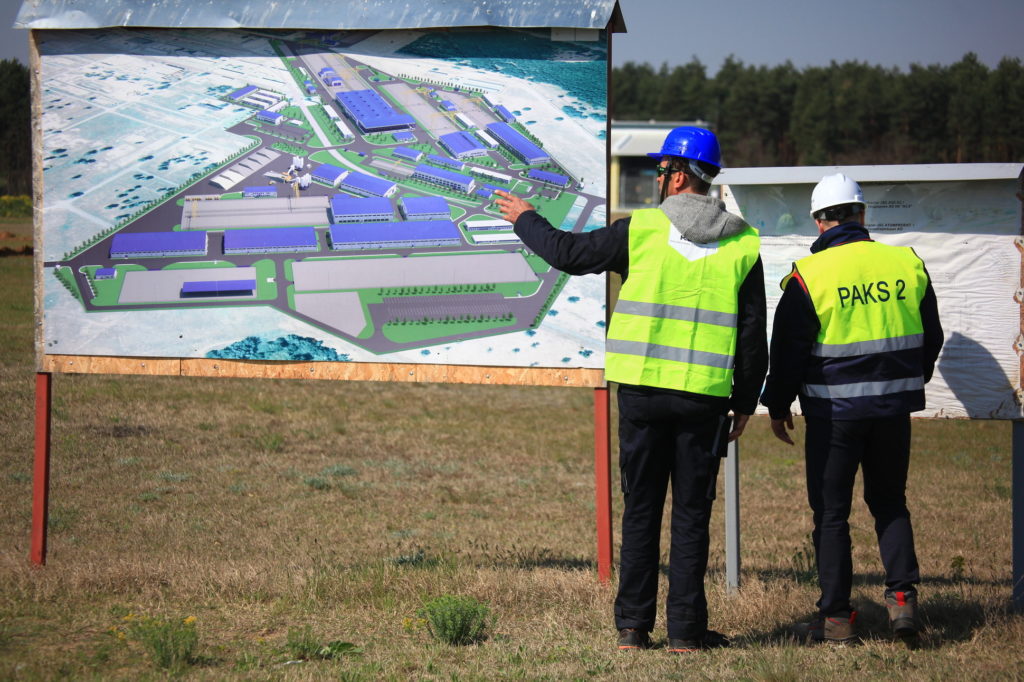 Four reactors of this type are under construction in China, at Tianwan and Xudabao nuclear power plants. According to the contracts, Russian companies develop the design of nuclear islands, supply core equipment, and provide design supervision, installation and commissioning services. The Tianwan nuclear power plant has four Russian-­designed VVER‑1000 reactor units in operation.
In India, two VVER‑1000 reactors built to the Russian design operate at the Kudankulam nuclear power plant. Another four reactors are currently under construction. First concrete was poured for Units 3 and 4 in June and October 2017 and Units 5 and 6 in June and December 2021, respectively. To date, a reactor pressure vessel has been installed and nuclear island equipment assembled at Kudankulam Unit 3. Meanwhile, preparations are underway for the installation of a reactor pressure vessel at Unit 4. Installation of oversized equipment at Units 5 and 6 will begin in 2023.
In Bangladesh, Rosatom is building the country's first nuclear power plant Rooppur, which will feature VVER‑1200 reactors. Construction of the first unit was officially kicked off in November 2017, followed by the second unit in July 2018. At present, large-size equipment is assembled and installed at both units. In October 2021, a reactor pressure vessel was installed at Unit 1.
In Egypt, the companies affiliated with Rosatom's engineering division began construction of El Dabaa NPP. This July, first concrete was poured for the basemat of Unit 1. Production of equipment for the plant started, too, running in parallel with the training of Egyptian staff. In August, a reputable vendor — ​Korea Hydro and Nuclear Power (KHNP, South Korea) — ​joined the project and signed a contract with AtomStroyExport for the construction of turbine islands. The official start of construction works at El Dabaa Unit 2 is scheduled for November. There will be a total of four reactors, and each of them will have a service life of sixty years.
Progress at Paks II (Hungary) is no less substantial. In late August, the national regulator issued a permit to build two units with VVER‑1200 reactors. The construction license confirms that the new reactors meet Hungarian and European safety standards. In particular, Paks II will feature advanced active and passive safety systems, a double reinforced concrete shell, and a core catcher. First concrete is expected to be poured next October or November.
In Belarus, the work is underway to commission the second unit of the country's first nuclear power plant. The first VVER‑1200 reactor is already online: it was connected to the national grid in November 2020 and put into commercial operation in June 2021.
AtomEnergoProekt also prepares technical documents for the Akkuyu nuclear power plant in Turkey. In July 2022, first concrete was poured for Akkuyu Unit 4, so all the four reactors of the plant are in the construction phase. A core catcher, a reactor pressure vessel, steam generators, and main circulation pumps have already been installed at Unit 1, and welding of the primary coolant pipeline finished. At Unit 2, a core catcher and an RPV were emplaced, while foundations of the turbine and nuclear islands were concreted and a core catcher installed at Unit 3.
In Russia, Rosatom's engineering division builds two innovative VVER-TOI reactor units at Kursk II, and develops technical documents for Leningrad Units 7 and 8 with VVER‑1200 reactors and a BN‑1200 fast neutron reactor to be built at the Beloyarsk nuclear power plant.
The new reactors planned to be constructed at Kursk II will replace four operating RBMK‑1000 reactors scheduled for shutdown. At the first unit of Kursk II, a containment dome has been installed to date and welding operations started on the primary coolant pipes. Installation of the cylindrical part of the containment shell has been completed at Unit 2.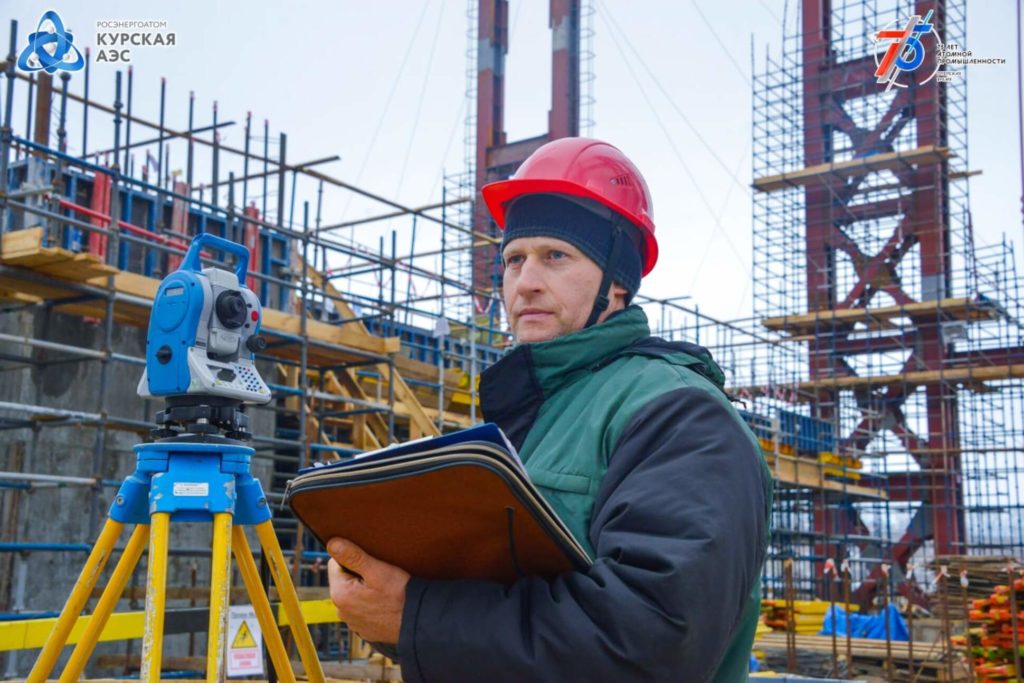 Logging operations have started on the site of Leningrad Units 7 and 8 ahead of schedule. The new units are expected to be brought online in 2030 and 2032, respectively. They will replace Units 3 and 4 with RBMK‑1000 reactors, which are to be decommissioned by then.
Definitions

ЕРС is a contract that provides for engineering (research, design and GR), procurement (selection and purchase of materials and equipment) and construction (installation, assembly and commissioning) services.

EPCM is a construction contract under which the contractor acts as the customer's agent in selecting subcontractors and suppliers and negotiating terms and conditions of services. The contractor supervises the construction process but does not carry out construction works.

EP is a contract that provides for engineering and equipment procurement services.