We continue a series of articles on innovative reactors designed and built by Rosatom. This article will tell you about MBIR. On January 18, a reactor pressure vessel was installed in its permanent position at the MBIR construction site.
What is MBIR
MBIR is a Russian acronym for a 'multi-­purpose fast-neutron research reactor'. It stands out for its a large power capacity of 150 MW and will be the world's most powerful research reactor after commissioning. MBIR is built at the Research Institute of Atomic Reactors (RIAR, part of Rosatom).
Faster than planned
Construction works are going ahead of schedule. It was noted at a meeting of the construction management office in late December 2022 that the general contractor, OrgEnergoStroy Institute, had completed its 2022 work plan 130 %. Last year, the company concreted the reactor pit, built a drainage pump station, laid a foundation for the turbine and was erecting a cooling tower. In January 2023, they installed the upper tier of the cooling tower, which now reaches its planned height of 52 meters. The next step is to cover the tower frame with sheathing.
The reactor pressure vessel (RPV) passed a fit-up assembly test in January 2022 and was delivered to the construction site in April. In December, eight months ahead of schedule, the RPV was lifted vertically and placed onto the rig for strain gages, thermocouples and thermal insulation to be installed. Then the RPV was lowered into the reactor pit.
So thin, so rugged
MBIR has a different RPV — ​its walls are only 25 to 50 mm thick, or 6 to 12 times thinner than those of VVER. Weighing over 83 metric tons, the MBIR reactor is 12 meters long and maximum 4 meters in diameter. In order to comply with the dimensions as closely as possible, the RPV manufacturer Atommash (part of Rosatom's power engineering division) used proprietary devices designed for this purpose.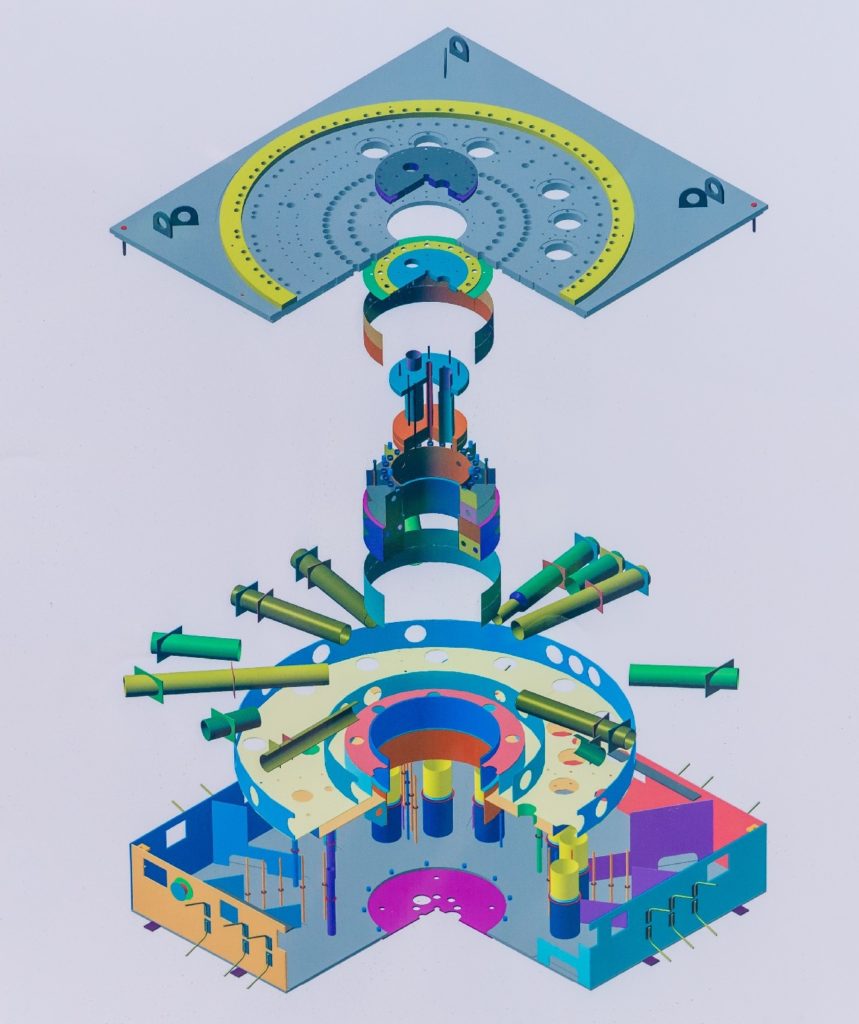 This January, an 8‑ton protective cover was placed onto the reactor to protect the inside until the reactor internals are installed. Their installation is scheduled for the next year, but the workers hope to get started ahead of schedule.
"Installation of the reactor pressure vessel is a tangible result of the efforts made by a large team of like-minded people — ​researchers, engineers, designers, and builders. This is an important stage of the entire MBIR construction project and a step forward that brings us much closer to the project completion. It means that our country and also the global nuclear community will soon have a ground-­breaking, technologically advanced research infrastructure," said Yuri Olenin, Deputy Director General for Science and Innovation at Rosatom.
MBIR role in global research
MBIR will replace a 60 MW fast-neutron research reactor BOR‑60. Put in operation in 1969, it is approaching the end of its service life and needs replacement. As RIAR Director Alexander Tuzov said at the 2nd Congress of Young Scientists, MBIR will be used to continue in-pile and post-irradiation material studies and validate production technologies for radioactive isotopes and modified materials. The reactor will also generate heat and power.
According to Yuri Olenin, MBIR will also contribute to advanced research into the closed nuclear fuel cycle technology. It will also help to validate solutions for the fourth generation of nuclear facilities and conduct game-changing fundamental and applied research. "Rosatom's research reactor MBIR and a Russian mega science project — ​PIK reactor at Kurchatov Institute — ​are complementary and enable the full range of neutron studies in terms of both neutron energy and possible research objects," Yuri Olenin noted.
MBIR will be at the heart of a new international research center (MBIR IRC) that will function as a competence center for fast-neutron reactors. "The most powerful and technologically advanced research reactor will stimulate breakthrough discoveries and be an important component of our country's technology leadership. With MBIR IRC as a cooperation platform for research, we offer everyone an opportunity to shape the international 'neutron landscape' and develop national programs for the future nuclear technology," says Vasily Konstantinov, Director for International Research and Development Projects at Rosatom and CEO of MBIR IRC Consortium Leader.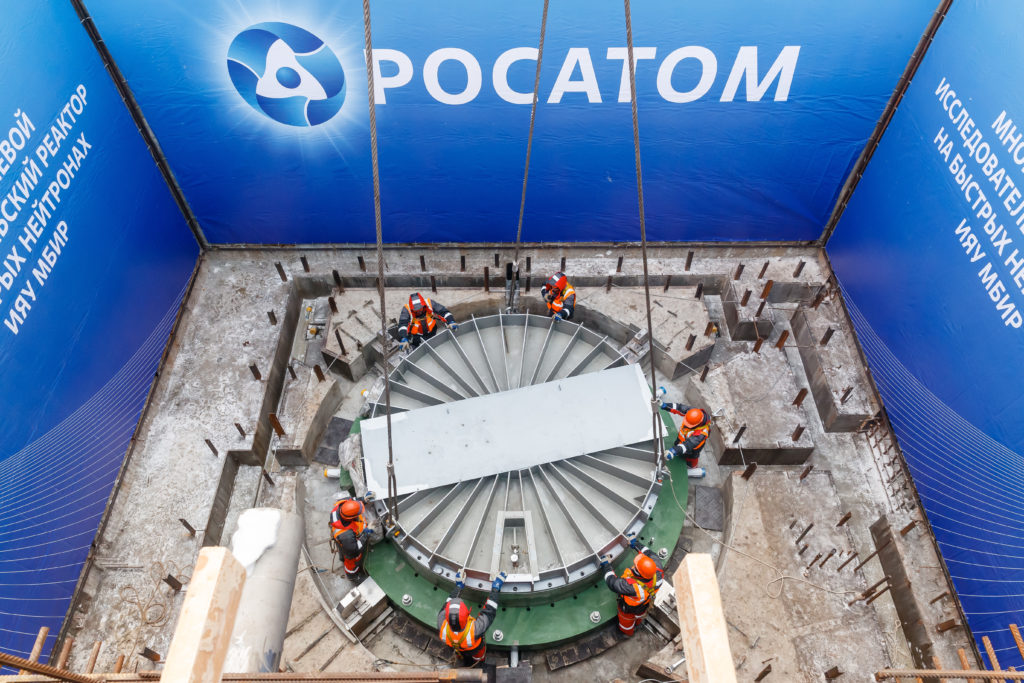 He announced at the 2nd Congress of Young Scientists that representatives of 13 international organizations started working on a program of international experimental studies. The studies will begin in the next decade.