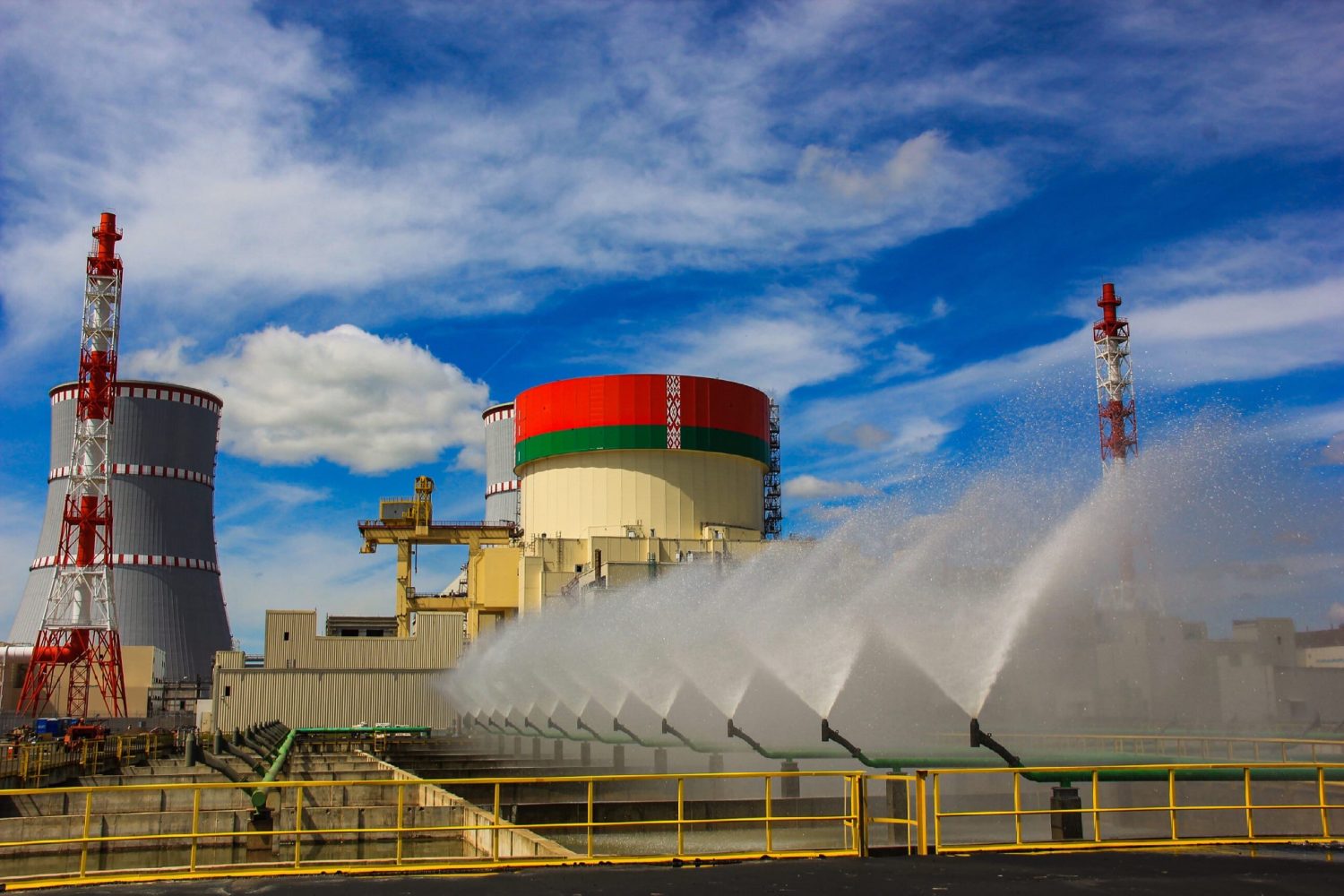 This interview is a firsthand account of Rosatom's operations in Belarus, Ukraine, and Armenia. Vladimir Gorn, Deputy Head of Rosatom Eastern Europe, speaks on the prospects of constructing a research reactor in Belarus, fuel supplies to Ukrainian nuclear power plants, and a planned extension of the Armenian NPP's service life.
— Unit 1 of the Belarus NPP is unparalleled in many respects, being the first nuclear power unit in Belarus and the first VVER‑1200 reactor built outside Russia. How smooth was your cooperation with Belarus in delivering the project?
— It is no exaggeration to say that we got on well almost immediately. A major factor was that we both were convinced that the nuclear industry is critical for the welfare of Belarus and the entire planet.
Rosatom is the only company constructing nuclear power units in foreign countries and providing a full range of related services. We also keep on developing new technologies in nuclear, and our breakthrough VVER‑1200 design is just the case. Our Belarusian partners appreciated the reactor's advantages as early as the stage of technology selection.
— As we know, the second unit of the Belarus NPP is expected to go critical this autumn. Shortly afterwards, the plant will be fully online. How will this change the power industry and economy of Belarus?
— The commissioning of Unit 1 was actually our primary — ​but not the only — ​task in Belarus for 2021. Another priority for the current year is achieving criticality at Unit 2.
This construction project is of national significance and sure to go down in the history of Belarus. The nuclear plant is a source of clean energy, which will now be available to consumers in Belarus. Experts estimate that, following the commissioning of Unit 2, the Belarus NPP will generate 18 billion kWh of electricity per annum, which meets around 40 % of the country's power demand. With this input, Belarus will replace much of its energy imports (4.5 billion cubic meters of natural gas per annum) and reduce the share of natural gas in its energy mix.
Bringing the Belarus NPP online will also improve the country's environment by reducing greenhouse gas emissions by more than 7 million tons per annum and enable Belarus to fulfill its obligations under the Paris Agreement.
— Are there plans to jointly maintain the Belarus NPP after it is put into operation?
— Rosatom will continue to collaborate with Belarus after the construction is over. Providing maintenance services for the Belarus NPP is one of our priorities, but I am sure that Belarusian companies, whether state-­owned or private, have sufficient competencies to join this work. We have also signed an agreement for the supply of nuclear fuel throughout the plant's service life. During this period (which lasts at least 60 years), Rosatom will provide necessary technical support in any form acceptable to our Belarusian partners.
— The nuclear power industry is not limited to power plants. What are the prospects of nuclear cooperation with Belarus?
— In the future, Russia and Belarus may jointly deliver innovative R&D nuclear projects. Rosatom supports the Belarusian National Academy of Sciences in its plans to build an advanced nuclear research and technology center based on a multi-­purpose research reactor. This reactor will help Belarus improve its competencies in nuclear energy applications since it can be used for physical research and material studies. It will also be essential for the training of a highly qualified workforce and development of the country's scientific potential.
— Russia and Belarus have put a lot of effort into training nuclear workforce. Do you plan to engage nuclear experts from Belarus in Rosatom's nuclear construction projects in other countries?
— We are not confining ourselves to Belarus. Now that the Belarus NPP project is at its final stage, Belarusian companies are already taking part in our overseas projects. Earlier this year, Rusatom Service hired several contractors from Belarus for the works at the Armenian NPP.
— The Belarus NPP has become a landmark project for Rosatom in Eastern Europe. But what is the status of other projects? For instance, do you continue to supply nuclear fuel to Ukrainian power plants?
— We continue nuclear fuel deliveries to Ukrainian nuclear power plants under a contract between Rosatom's fuel division TVEL and the Ukrainian operator Energoatom. Rosatom has never failed to meet any of its contractual obligations. We have repeatedly expressed our commitment to continuing cooperation and remain of the opinion that nuclear should be beyond politics.
— What is the progress in the Armenian NPP upgrade project? What has been and is yet to be done?
— The large-­scale life extension program for the Armenian NPP started in 2015. Since then, much work has been done — ​we have upgraded containment sprays, inspected nearly 5,000 items of equipment, and fully replaced the turbine island machinery. The improvements made by us increased the power output by 10–15 %, with the amount of fuel in the core being comparable.
We are now at the final stage of preparing Unit 2 for the service life extension, which will also include safety improvements. All the necessary equipment is already delivered to the site. Rusatom Service will do a major part of the work during the scheduled maintenance, which is already underway and will be finished in October 2021. During this time, we will upgrade the emergency core cooling system and anneal the reactor pressure vessel to restore it to 80–85 % of its original condition. These measures will help us make a safety case for the reactor operation after 2026.
— Armenia's Power Industry Development Strategy 2040 provides for another life extension of the Armenian NPP after 2026. What needs to be done for that end?
— After the upgrade, the regulator will carry out all necessary inspections and decide whether to grant an operating license until 2026. We are already certain, however, that the Armenian NPP will get a new life. With improved safety, its operation will be extended until 2026 and then until 2036. A program for the life extension of the Armenian NPP for another 10 years will be prepared by an Armenian-­Russian task group set up on Rosatom's initiative. The first step will be to define a set of measures required for the service life extension. Then we will develop an action plan and deal with other important aspects.
In April, our Armenian colleagues visited the Novovoronezh and Kola nuclear power plants to learn from our experience of repeated life extensions. The two stations were chosen on purpose — ​Novovoronezh delivered an ambitious project for the world's first life re-extension at a VVER‑440 reactor unit, while Kola implemented the same measures as those planned to be taken at the Armenian plant.
— Is it possible to construct a new nuclear power plant in Armenia? Is Rosatom ready to do that?
— The country needs new capacity. This is a matter of energy security given that Armenia has no natural resources such as oil or gas, and nuclear power covers a half of its domestic demand for power.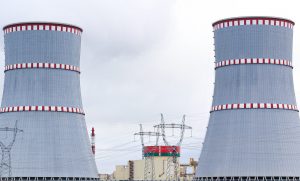 Rosatom is always ready to construct a safe power unit based on the latest proven technology. Having built a total of 80 reactors across the globe, including 17 over the past 15 years, Russia has extensive expertise in the construction of VVER power units. At the moment, we have 24 units under construction. We offer many different design options, including small modular reactors.
Armenia needs to decide which reactor type and what capacity its new nuclear facility will have. In our turn, we are always ready to help our partners and friends.
— What humanitarian projects are you running in Armenia?
— Since 2017, Rosatom has been organizing regular educational events for the young to raise their awareness of nuclear power and promote nuclear engineering careers. This year, we have conducted another series of entry tests for Armenian students wishing to study in Russia's top technical universities under Rosatom's admission quotas. Four Armenian students succeeded in all the tests. These admission exams are carried out as part of the Russian-­Armenian joint initiatives for nuclear workforce training. We organize regular Science Olympiads, nuclear technology days, science festivals, and other educational and entertaining activities.
We have also launched an educational project called 'More for Metsamor' to provide access to modern educational formats for the children and teenagers living in the host town of the Armenian NPP. As part of the project, they had a meeting with Armenian President Armen Sarkisyan who, as a professional physicist, spoke about the role of science in his life and career and about the significance of innovative technologies for Armenia.
This year, the country's nuclear industry celebrates the 55th anniversary of the decision to construct a nuclear plant in the country. To sustain popular interest in nuclear technology, we held the Energy of Life photography contest that attracted both professional and amateur photographers.
— Do you plan to develop cooperation with other Caucasus countries? If yes, in what areas?
— Many countries recognize the need to develop their nuclear power sector. Every country that has decided or still plans to do so comes to an understanding that human resources are key in the nuclear industry and that workforce training requires a continuous investment of time and effort. Rosatom's core university MEPhI is a major training hub for nuclear professionals. The Russian nuclear corporation has introduced admission quotas for students from various countries, including Azerbaijan that has also announced its plans to develop civil nuclear technology.
TVEL is Rosatom's fuel division and one of the world's largest suppliers of nuclear fuel. TVEL is the monopoly supplier of nuclear fuel to all Russian NPPs, ship and research reactors of Russia. TVEL fuels nuclear power plants in 15 countries, or every sixth power reactor in the world.
Rusatom Service is a Rosatom company offering comprehensive solutions for lifelong maintenance of nuclear facilities, as well as a wide choice of individual products and services.