Rosatom Week — ​a series of events organized by the Russian nuclear corporation at EXPO 2020 in Dubai — ​was great success. These are not empty words but a concrete result: Rusatom Overseas signed four documents related to small modular reactor (SMR) NPPs. Rosatom also held sessions on new materials and wind power, organized virtual tours to Russian nuclear stations, and presented its achievements in digitalization and opportunities of the Northern Sea Route. This article will provide you with more details.
SMRs
Small nuclear power plants are Rosatom's key product in the domestic and international markets. The world's only floating NPP Akademik Lomonosov was put into operation in the Russian region of Chukotka in December 2019. Documents were signed to begin construction of four floating power units with two RITM‑200 reactors each to supply power to Baimsky GOK, a mining and processing plant that will develop one of Russia's largest gold deposits, which is also situated in Chukotka. In addition, work started in Yakutia (another Russian region) to build an SMR NPP with a RITM‑200N reactor ('N' in its name stands for 'onshore'). This NPP will supply power to the Kyuchus gold mine and nearby towns.
On the SMR Day, Rosatom and Russian gold miner Seligdar holding a mining license for Kyuchus, signed an agreement for electric power and capacity of the yet-to-be-built small nuclear power plant.
In addition, Rosatom and the Armenian NPP signed a memorandum of understanding to establish the prospects of cooperation in the construction of Russian-­designed nuclear power reactors in the Republic of Armenia. "The Armenian Nuclear Power Plant produces around 40 % of the electric power generated in the country and has been a clean and reliable source of power since 1977. After its service life is over, we would like to continue having nuclear in our energy mix. With this in mind, we are considering Russian technologies as they are the most advanced in the world," CEO of the Armenian NPP, Eduard Martirosyan, said during the signing ceremony.
Kyrgyzstan is another country to sign a memorandum of understanding with Rosatom. Reflecting the interest of this Central Asian country in nuclear energy, the document provides for cooperation in the construction of small nuclear power plants with RITM‑200N reactors. The memorandum also sets the ground for assistance in the development of nuclear infrastructure in Kyrgyzstan and joint advanced training programs for researchers and engineers engaged in peaceful uses of nuclear energy.
The Philippines and Rosatom signed a joint plan and terms of reference for the SMR project feasibility study. This is the second step towards a small nuclear power plant in the country. The first step was made in 2019 when the parties signed a memorandum of intent to carry out a feasibility study.
Sergey Ryzhov, Chairman of the Board at Seligdar, spoke about the advantages of nuclear over other sources of power. First, nuclear power is reliable and does not depend on the weather. Second, the price of electricity is lower. It has always been high in Yakutia because it is very costly to deliver energy sources (primarily diesel fuel) to remote northern communities. Third, tariff rates are predictable for the entire period of the deposit development. Fourth, nuclear has little carbon footprint. Fifth, the modular design of a small nuclear power plant makes it easy to scale up the plant's capacity and develop production and infrastructure in the region.
Rosatom holds talks on SMRs with over a dozen countries. The anchor design is a two-unit — ​onshore or offshore — ​plant featuring RITM‑200 reactors with the capacity of 105–107 MW. The design options vary, however, ranging from 1–2 MW micro reactors to 300 MW nuclear power plants.
Composite materials
Apart from the SMR Day, Rosatom also held a session on composite materials. Hydrogen economy is an emerging market for composites. Tanks made of carbon fiber reinforced with composite materials are stronger and three to four times lighter than steel tanks, so they are better suited to transporting hydrogen, says Luca Burelli, Sales Manager at Faber Industrie Sp A. But to make composite tanks a mainstream product, the price of carbon fiber composites should fall from the current EUR 20–22 to EUR 13 per kilogram.
Composite materials are confidently entering the transportation industry. They reduce the number of components and assemblies, increase structural rigidity and strength and, most importantly, reduce the product weight. The smaller the weight, the less fuel is consumed, so the composite vehicles are more cost efficient and eco-friendlier. Umatex, a vertically integrated manufacturer of composite materials and Rosatom's subsidiary, supplied its products for the wing panels, center sections, high-lift devices and tail assembly of Russia's latest medium-­range MC‑21–300 airliner. Italian manufacturers have been purchasing Umatex composites for several years. Umatex carbon fabrics are certified to be used in the production of yachts by the Italian company Salorenzo at its shipyards in the cities of Massa and Ameglia. Prepregs are used to manufacture car accessories and high-speed motorbikes.
Wind power
NovaWind (Rosatom's wind power division) has acquired competencies at home and is entering the international markets with export-­oriented products. In Russia, the company is to commission wind parks with the total capacity of 1.7 GW and holds talks with Southeast Asian countries, primarily Vietnam. The Balkans are another region of focus. Kazakhstan, Belarus, Armenia and Uzbekistan are also of interest for NovaWind.
Digital solutions
Rosatom acquires competencies and develops products in such areas as digital maintenance of nuclear construction projects, mathematical modeling of complex systems, artificial intelligence and cyber security. In particular, the Russian nuclear corporation joins forces with technology companies that have made much progress in cyber security to develop IT solutions that will mitigate unacceptable risks for the government, such as transportation havoc, blackout or disclosure of medical data.
According to the Bank of Russia, exports of Russian IT solutions keep growing and exceeded USD 6 billion in 2021. The same figure quoted by industry association is nearly two times higher, says Maksim Parshin, Deputy Minister of Digital Development, Communications and Mass Media. "Our domestic software register includes almost 13,000 products, and many of them are truly competitive and globally efficient. We should promote these products in the global market in association with our partners — ​in partnership with Rosatom."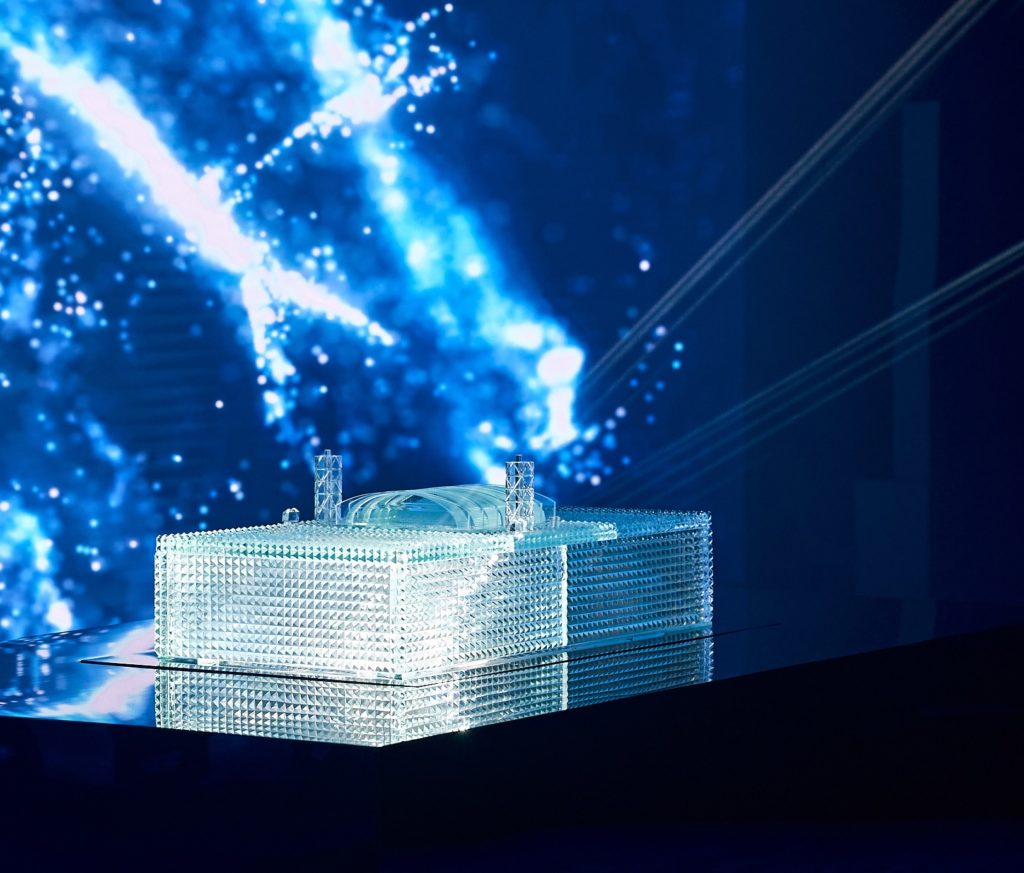 Virtual tours
RosEnergoAtom (part of Rosatom) organized a series of virtual technical tours to the Beloyarsk and Novovoronezh nuclear power plants, and to the Akademik Lomonosov floating NPP. The visitors to EXPO 2020 Dubai were lucky — ​apart from following the ordinary tour route, they had a chance to 'enter' the restricted access zones and see how the VVER‑1200 power reactor and BN‑800 fast neutron reactor halls look from inside, and also take a look at the facilities of the world's only floating nuclear power plant.
You can find more about the development of the Northern Sea Route and its presentation at Rosatom's Week in another article of this issue.
NovaWind consolidates Rosatom's wind generation assets and is responsible for the delivery of its wind power strategy.

Umatex is a Rosatom subsidiary and Russia's largest manufacturer of carbon fiber and composite materials. The company comprises several production facilities in Russia and two trading firms in the Czech Republic and China.

Rusatom Overseas is a Rosatom company responsible for promoting integrated solutions for the construction of nuclear power plants and nuclear science and technology centers worldwide. Rusatom Overseas expands the network of international partnerships, acting as a link between the customer countries and Rosatom's companies.