In mid-March, the European Commission proposed the Net Zero Industry Act (NZIA) providing for the use of advanced reactor technologies for decarbonization. In Europe, such technologies are developed by startups. Although heavily invested, they exist only on paper – in contrast to those already at advanced stages at Rosatom.
Partial inclusion
The new bill aims to "to scale up manufacturing of clean technologies in the EU and make sure the Union is well-equipped for the clean-energy transition." According to its drafters, decarbonization might be achieved to a greater extent through solar photovoltaic and solar thermal, onshore wind and offshore renewable energy, batteries and storage, heat pumps and geothermal energy, electrolyzers and fuel cells, biogas/biomethane, carbon capture, utilization and storage, and grid technologies, sustainable alternative fuels technologies, advanced technologies to produce energy from nuclear processes with minimal waste from the fuel cycle, small modular reactors, and related best-in-class fuels.
The act is intended to cut the red tape in launching new projects, shorten timelines, and expedite licensing procedures. It also requires that sustainability criteria for zero-emission technologies be taken into account in public procurement, thereby ensuring future sales, and calls for the creation of Net-Zero Industry Academies to improve employee qualifications.
However, the Brussels-based trade association for the nuclear energy industry, Nucleareurope, believes that the future contribution of nuclear technologies to the decarbonization in Europe is being underestimated. The association pointed out in a statement that the European Commission had decided to partially include nuclear by referencing Small Modular Reactors (SMRs) and advanced reactors under its Net Zero Industry Act (NZIA). Whilst this is a step in the right direction, Nucleareurope believes that much more could still be achieved by including the nuclear sector as a whole and treating nuclear in the same way as other strategic technologies. "We understand that the discussions around the inclusion of nuclear under the NZIA have proved challenging, and so it is positive to see at least some reference to nuclear technologies in the text. But unfortunately, this is not enough," Nucleareurope Director General Yves Desbazeille said.
The statement by Nucleareurope also says that the NZIA will set the scene for industrial players in the years to come and determine the degree of EU strategic autonomy in terms of key technologies needed for the energy transition.  In this respect, the nuclear industry stands ready to deliver what is needed to reach Net Zero by 2050, ensure security of supply, strengthen European resilience and tackle affordability.
It seems, however, European officials believe that only advanced reactors and SMRs – that is, completely new projects – can "ensure security of supply, strengthen European resilience and tackle affordability".
This March alone, there were three new nuclear startups reported in Europe.
Startup highlights: United Kingdom
Italy's Enel will acquire a stake in the first small nuclear power plant to be built by the UK startup Newcleo. It develops small modular fast-neutron reactors with lead coolant. However, the company's website contains no 2022-2023 news about the progress in the reactor development. The only thing known is that the company plans to build an electric prototype in 2026 to test the company's solutions "for the well-known challenges related to liquid metal and in particular lead." A 30 MW mini-reactor is planned to be launched in 2030. At the same time, the company plans to invest in a MOX fuel fabrication plant. The plan for 2032 is to build a 200 MW lead-cooled SMR.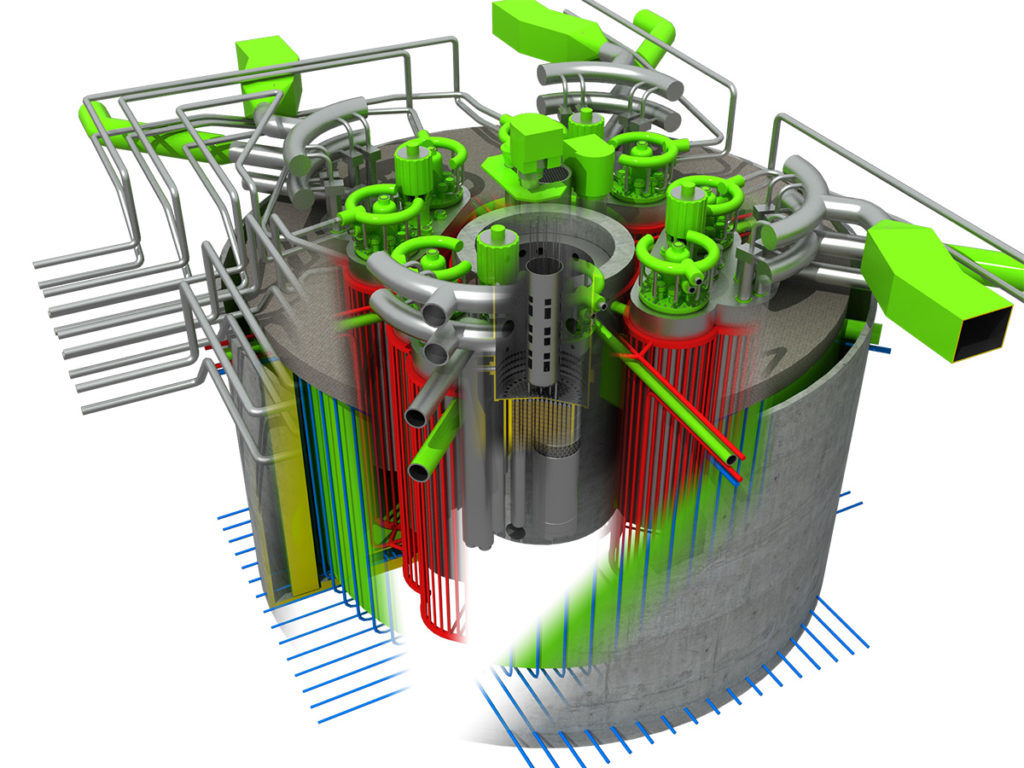 By contrast, Russia is already building a small nuclear power plant with a lead-cooled BREST reactor that will use mixed uranium plutonium nitride fuel. First concrete was poured for the foundation of a BREST-based pilot power unit in June 2021. The unit is being constructed in Seversk as part of the Proryv (Breakthrough) project. We will tell you more about the BREST reactor and construction of the power unit in our Reactor Technologies column in one of the next issues.
Startup highlights: France
France's Alternative Energies and Atomic Energy Commission (CEA) has founded two startup companies to develop small modular reactors.
One of them is Hexana. This startup will develop a small sodium-cooled fast-neutron reactor operating in conjunction with a high-temperature thermal energy storage unit. The plant will have two SMRs with a thermal power of 400 MW each and a thermal energy storage unit capable of converting heat into electricity. The reactors will use mixed uranium plutonium oxide fuel.
The plant should be flexible to operate in a load-following mode (adjust its power output as demand for electricity fluctuates) and be able to compete with gas-fired plants. It should also be able to supply heat to industrial consumers.
In Russia, sodium-cooled fast-neutron reactor technologies have been studied and developed almost from the very inception of the nuclear industry. Both research and power reactors have been built, but the focus in the power generation segment was on large reactors with their capacity gradually increasing from 350 MW (BN-350) to 800 MW (BN-800) rather than on small ones. The next step is the construction of a 1,200 MW reactor unit BN-1200. Engineering surveys for the new unit have already begun on the site, including environmental studies, analysis of nearby flight routes, assessment of water management conditions, and so on.
The other French startup is Stellaria developing a power unit with a molten chloride reactor. This molten salt reactor has a thermal output of 250 MW and an electric output of 100 MW. The volume of its core is 4 cubic meters. It is assumed that the reactor will be able to use different types of fuel, including uranium, plutonium MOX, minor actinides and thorium.
Rosatom is also developing molten salt reactors but those using fluorides. In December 2022, Dollezhal Research and Development Institute (part of Rosatom) presented a draft design for a molten salt research reactor (MSRR). We wrote about it in the last issue of our Newsletter.
The both companies are expected to participate in the Innovative Nuclear Reactors competition under the France 2030 development plan. The French government earmarked EUR 500 million for the program.
Complexities of advanced reactors
If the European Commission does not change its position, no regulatory, human resource or marketing support will be given to the facilities that use existing reactor technologies. This applies, for example, to the yet-to-be built Sizewell C nuclear power station where Framatome plans to build two power units with EPR reactors. The NZIA will also leave out large power units that Poland hopes to build in partnership with the US-based Westinghouse.
A quick look at the French and UK startups shows that their reactors are at a very early stage of development. They have an immense amount of material studies, calculations, adjustments, tests and feasibility studies ahead. This will require much money, let alone time and competent professionals.
In addition, feasibility of some projects raises doubts. This is especially true for molten chloride reactor projects. Russian engineers do not plan to use them because chloride acts on structural materials like mercury. It quickly corrodes structures, so the idea was abandoned at the dawn of nuclear technology development in the USSR.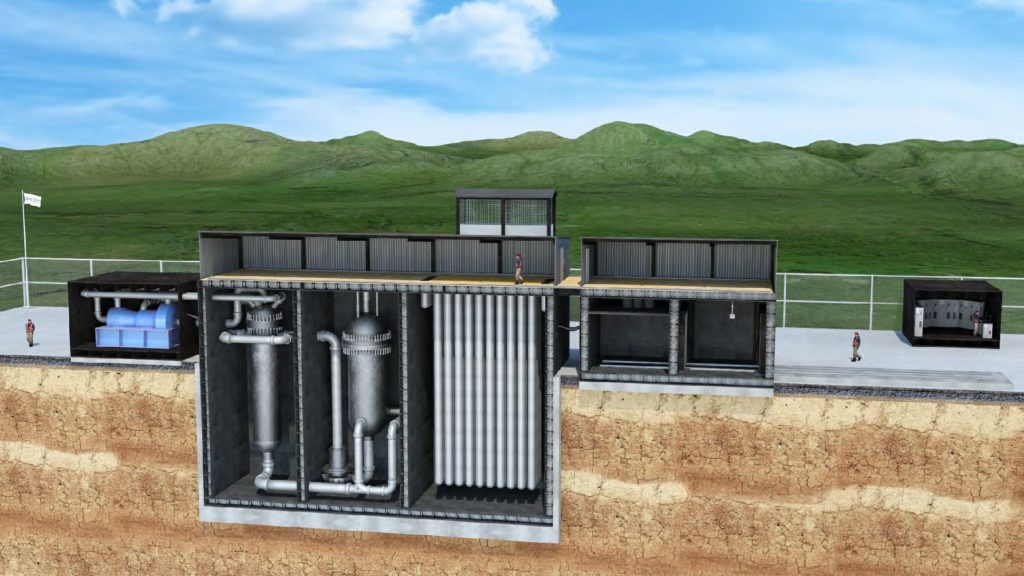 Since the chloride technology is still in its infancy, investors face a high risk of overspending or even project cancellation. For example, in March, Urenco stopped supporting the U-Battery project developing a 4 MW high-temperature gas-cooled microreactor "due to necessary re-prioritization under its strategy." Another example is the US-based NuScale: the cost of its CFPP project has risen to USD 9.336 billion, and the target price for power from the plant was USD 89 per megawatt hour, up 53% from the previous estimate of USD 58 per MWh.
We should develop reactor technologies, look for new solutions and try new designs, but we should not label every new project as 'advanced.' 'New' does not necessarily mean 'better' – let us not substitute one for another and confuse technology with marketing. A reactor is 'advanced' if its technology has proved efficient and is sought-after by customers. VVER-1200 in the large reactor segment and RITM-200 in the SMR segment can be rightfully considered advanced. VVER-1200 reactors are being constructed or prepared for construction on three continents. RITM-200 reactors are installed on Russian nuclear icebreakers. In the next few years, RITM-200 reactors will also be installed on the floating power units to supply power to Baimsky GOK mining and processing facilities; their onshore version will be built in Yakutia.
We have analyzed publications on the World Nuclear News website to see that the first mentions of 'advanced reactors' date back to 2014 and that the term was first used in the United States. In August, South Korean engineers and the Argonne National Laboratory agreed to jointly develop an EBR-II prototype reactor. In November, five R&D projects received USD 13 million from the US Department of Energy.