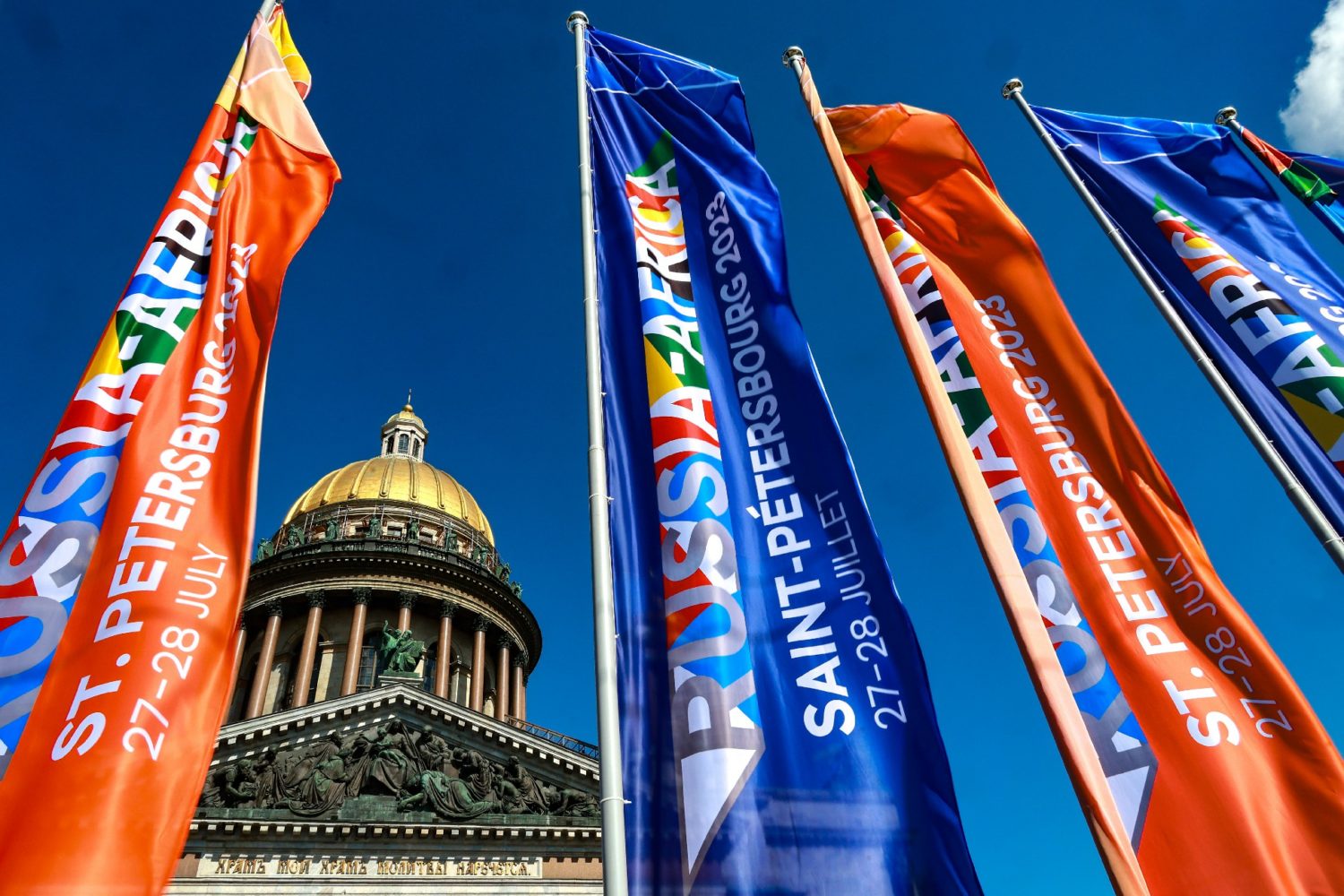 In late July, Saint Petersburg hosted the second Russia–Africa Economic and Humanitarian Forum. Rosatom, a general partner of the Forum, signed five agreements with African partners on the recognition and deployment of nuclear technology and professional education in this field.
The African continent suffers from energy shortages. Although one in five people on Earth lives in Africa, the continent accounted for less than one trillion kWh out of the 30 trillion kWh generated on our planet last year. With the African population growing, Africans will make up a third of the world's total population by 2050. If the power production does not increase, there will be no growth in industry or information technology, the quality of life will deteriorate, and this is fraught with rising migration and social upheavals.
African governments are considering nuclear as a reliable source of power generation. "We would like to consider the possibility of using nuclear energy to meet our needs. Only about 70 % of our country's population has access to electricity and we hope to increase that proportion. We need stability and reliability. Since nuclear power seems to be an effective solution, we have embarked on this path," Rwanda Atomic Energy Board CEO Fidel Ndahayo said at the Nuclear Technologies for the Development of African Region plenary session.
Burundian President Evariste Ndayishimiye decided to see for himself how nuclear technology works and visited the Leningrad NPP during the forum. Alexander Belyaev, Chief Engineer at Leningrad II, took him and members of the Burundian Government to a tour of the power units with VVER‑1200 reactors. They were shown a control room and a turbine island, and informed about the unparalleled safety systems of the plant. "Only one fifth of our country has access to electricity. We are working hard to build hydro power plants, but we were amazed to hear that each nuclear reactor has a power capacity equal to dozens of our hydro plants," Ibrahim Uwizeye, Minister of Hydraulics, Energy and Mines of Burundi, said after the tour.
On the next day, July 27, Rosatom and Burundi signed two documents. The first was a memorandum on training staff for the nuclear power industry. It provides for the cooperation between specialized educational institutions, organization of short-term educational programs, training and reskilling of teachers, and development of educational and scientific literature. The second document is an agreement on cooperation in peaceful use of nuclear power. The parties will work together on the creation and development of Burundi's nuclear infrastructure, regulatory framework for nuclear and radiation safety, fundamental and applied research, production and application of radioisotopes in industry, medicine and agriculture. Rosatom and Burundi also agreed to cooperate in using nuclear medicine and training the staff for this radiation technology application.
Another cooperation agreement to the same effect was signed between Rosatom and the Government of Zimbabwe. Also on July 27, Rosatom and Ethiopia signed a roadmap to develop cooperation in peaceful uses of nuclear energy. In 2023–2025, the parties will work out the possibilities of building a large or small nuclear power plant and a nuclear science and technology center in the country. The roadmap sets out plans to establish dedicated work groups, hold technical tours and seminars, and develop nuclear infrastructure in Ethiopia.
Rusatom Infrastructure Solutions (a part of Rosatom) signed a memorandum of understanding with the Moroccan company Water And Energy Solutions. The parties will work jointly on water treatment, desalination and purification projects. "The Russian Federation keeps its word and shows willingness to extend a helping hand and share its know-how with our countries. The fact that Rosatom has decided to work in the Kingdom of Morocco is a great proof that we are able and willing to grow together, helping each other and the people by supplying them with clean water at an affordable price," said Mohammed Amine Cherkaoui, Chairman of the Board at Water And Energy Solutions.
Nuclear technology improves economic and social conditions, facilitates knowledge sharing and provides career prospects for qualified professionals. This was stressed by Amged El-­Wakeel, Chairman of the Board of Directors of the Egyptian Nuclear Power Plants Authority: "The nuclear project, which is part of a broader industrialization program, is already making a positive impact on Egypt, expanding the existing opportunities for local industries and creating new options for highly skilled professionals." Participation in a dedicated nuclear school in El Dabaa presents one such opportunity.
As our readers know, Rosatom is building a nuclear power plant with four VVER‑1200 reactors in Egypt's town of El Dabaa, which will become the second nuclear station on the continent. The first one was South Africa's Koeberg whose reactors were brought online in 1984 and 1985. By the way, Rosatom's fuel division TVEL and the Nuclear Energy Corporation of South Africa (NECSA) signed a memorandum of understanding in early August. The parties will cooperate in the production of nuclear fuel and its components. Generally speaking, Rosatom is present in two dozen African countries, either through uranium exploration and mining activities, nuclear medicine programs or construction of nuclear research and technology centers.
Along with African leaders and government representatives, there were African students who had a chance to learn more about the capabilities of Russian nuclear technology. "I am very glad to see that you are interested in nuclear physics because our country has accumulated unrivaled experience in this area. In a few years, we expect to set up a large international center in Obninsk. It will be a point of attraction for the people from different countries willing to study and upgrade their skills," said Russia's Deputy Minister of Science and Higher Education Konstantin Mogilevsky at the Russia-­Africa: Nuclear Education as a Potential for Successful Development of the Region youth forum.
Women in STEM, a session held at the forum, aimed at promoting scientific and technical professions among girls and supporting them in their career choices. Due to prejudice, women worldwide do not always pursue their profession even if they have received an excellent technical education.
Various opportunities to get an insight into the Russian nuclear industry aimed at building trust between Russia, particularly Rosatom, and African countries. "International cooperation in the nuclear field has always been high on the agenda of the first persons, heads of state and government. However, cooperation can only be successful if there is much trust between the countries. The power of nuclear energy is too great to consider it in terms of business only," Rosatom Director General Alexey Likhachev pointed out when speaking at the forum.