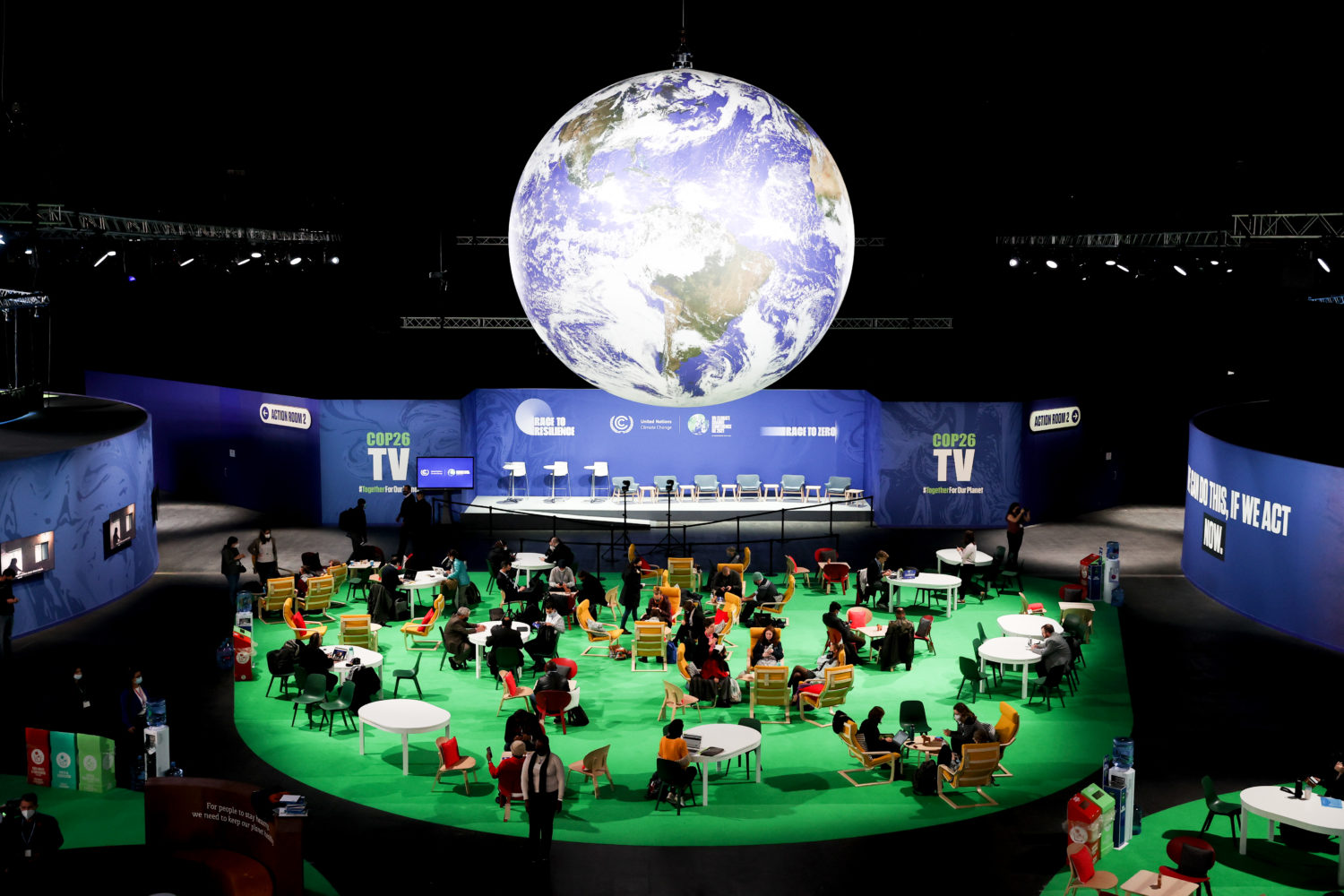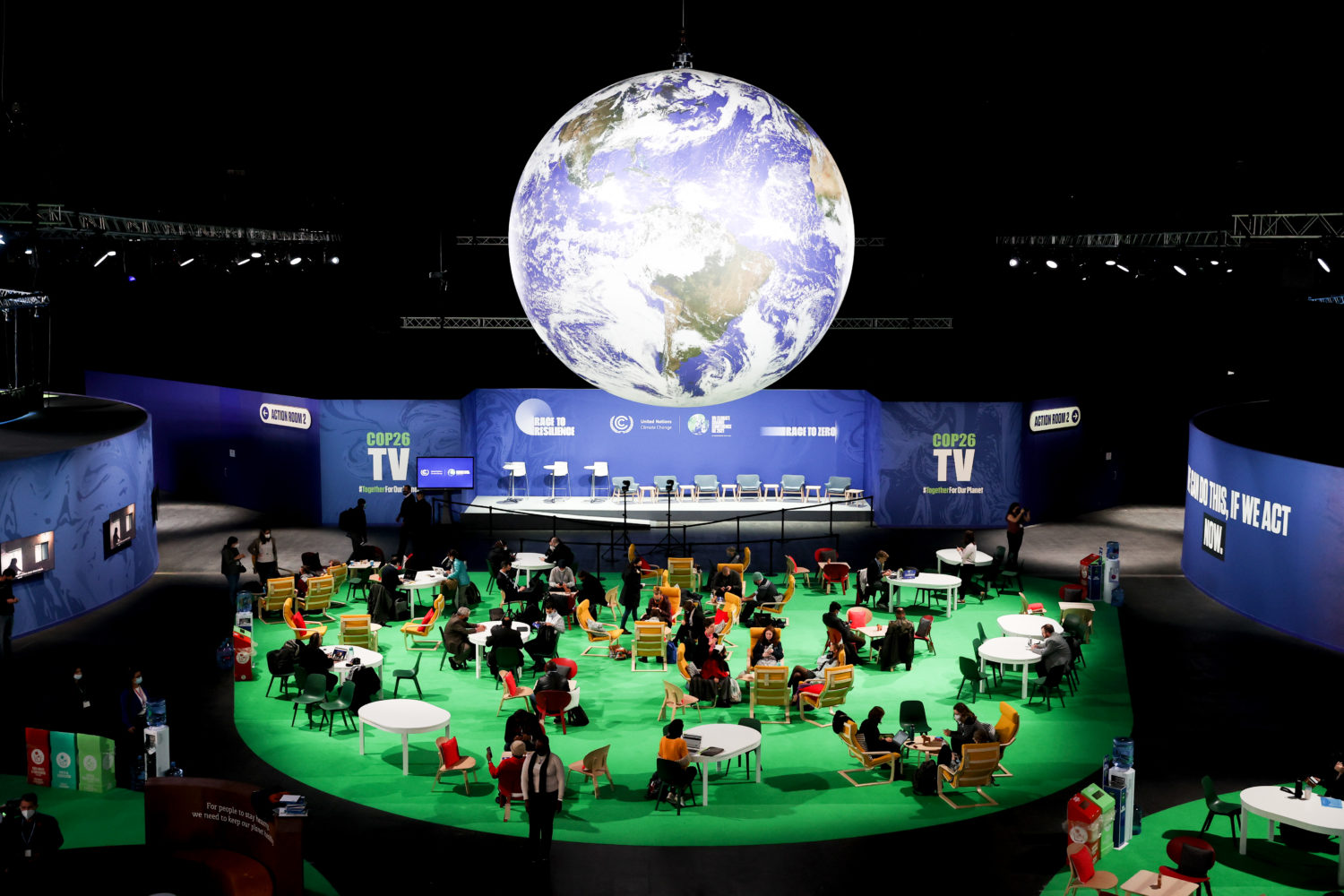 Can one say that 2021 was lucky for nuclear energy? It was surely not simple, but the return of nuclear to big politics seems to be a central thing that has happened this year. The global community has recognized that nuclear is a source of electricity that has two major advantages – it is carbon-free and sustainable. And it also serves key goals of fighting climate change and developing the economy.
Climate change and reduction of carbon dioxide emissions have dominated the energy agenda for the last five years. Cold waves in Texas and Europe and the cold October of 2021 showed, however, that the sources of energy should be reliable and affordable, not just clean. An energy crisis, the largest in the last 50 years, broke out in October this year, right before the UN Climate Change Conference held in Glasgow from October 31 – November 12.
Following a ban on Australian coal and a downfall in domestic coal production, China increased gas imports, causing shortage of gas supplies in the rest of the world, particularly in Europe. As a result, the price of natural gas skyrocketed. The monthly average gas price in October reached USD 31.05 per MMBTU, according to the World Bank. This is roughly an equivalent of USD 885.5 per 1,000 cu m. To compare, the price of gas in May 2020 fell as low as USD 1.575 per MMBTU (less than USD 45 per 1,000 cu m). Wind was weak in the autumn, so wind farms could not provide a sufficient supply of electricity. No wonder that panic statements from energy companies and politicians and alarmist publications in the media became a background for COP26.
Nuclear energy looked promising in this context. Opinion leaders of the energy industry spoke in support of atom as an indispensable part of the future energy mix. "The world is going through difficult times in terms of energy volatility. One of the unintended positive consequences of this market volatility is that some people have re-appreciated the value of nuclear power. This is something we all need to take note of," said Fatih Birol, Executive Director of the International Energy Agency (IEA). Birol referred to the IEA's Net Zero by 2050: A Roadmap for the Global Energy Sector report and stressed that the recommendations in it were well accepted and being widely followed. "One of the facts in that report is in my view very pertinent. In order to reach energy and climate goals nuclear generation needs to double compared to today… Nuclear power has an integral role to play if we are serious about the climate challenge," he said.
Preventing emissions
Reflecting on the summit at the Low-Carbon Development Pathways: The Role and Approaches of Russia side event, Rosatom's Director General Alexey Likhachev said, "From now on, the history of the global nuclear power industry is divided into pre-COP26 and post-COP26 as a positive conclusion was finally reached in the discussion. The answer to the question of whether nuclear should be present in the global low-carbon energy mix was made clear at COP26: yes, it should."
All the materials published by nuclear industry organizations for the summit highlighted the point that nuclear stations prevent emissions. "New analysis in this edition shows that since 1970 nuclear reactors have avoided the emission of 72 billion tons of carbon dioxide, compared to the emissions that would have arisen had coal-fired generation been used instead," reads the preface to the WNA report. Right before COP26, UNECE published a study showing that the nuclear power industry produces the lowest amount of emissions throughout the life cycle, even less than wind energy does. "Nuclear energy was seen and heard at COP26. Not just representatives of the Russian nuclear industry, but also our colleagues from international organizations spoke about nuclear energy as an important tool to achieve the goal of global carbon neutrality," Polina Lion, Chief Sustainability Officer at Rosatom, pointed out.
Those who refuse nuclear energy its green status find themselves in curious situations. Indeed, the summit organizers turned down applications from nuclear companies to participate in the Green Zone exhibition open to the general public. Ironically, nuclear power plants generated 70% of clean electricity for Glasgow during the summit. This is evidenced by carbon intensity data published by the National Grid Electricity System Operator.
Stability of supply
Nuclear energy also seems advantageous amidst volatile prices at energy markets. The price of electric power can be predicted for decades ahead as the price of fuel – natural uranium – accounts for as little as few percents. "China, India, Bangladesh and Pakistan have long added nuclear energy to their national electricity programs and work intensely to build nuclear capacity. They are not very much concerned about whether the European Union will include nuclear energy in its Sustainable Taxonomy – they cannot imagine their national energy systems without nuclear power plants. They discuss where, when and what capacity to build because they understand that nuclear plants have a service life of 60 to 100 years and the price of uranium make only 2–3% of electricity costs. That means consumers would hardly notice even a fivefold increase in uranium prices, unlike the price of coal or gas," Alexey Likhachev commented on the COP26 results at the Global Impact Conference.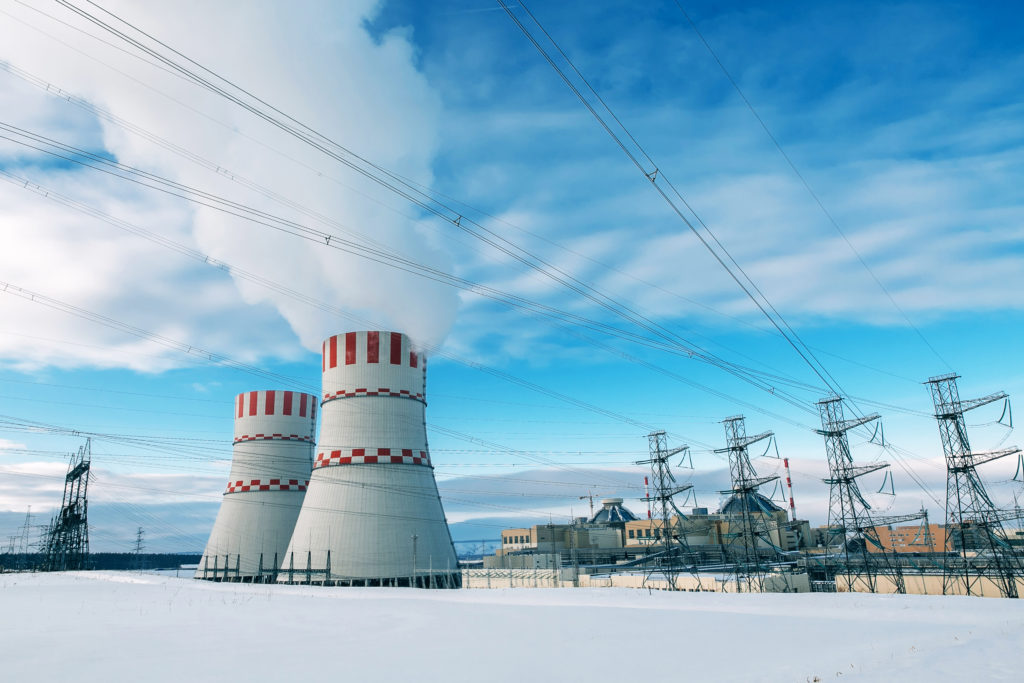 Young nuclear professionals who came to COP26 from all over the world demonstrated explicitly how little fuel a nuclear station needs and how much energy it contains. During two weeks, they organized events in support of peaceful atom. A cherry on top of these pro-nuclear activities was a gummy bear. The young people walked around with a can of gummy bears, handed them out and explained the fundamentals of nuclear plant operation. They showed that a nuclear fuel pellet the size of a gummy bear is equivalent in energy density to 1 ton of coal. "Simple comparisons like this have a powerful effect on skeptics and people having an anti-nuclear stance, and make them give it a thought. Of course, there are a lot of discussions ahead, and we still have to find an optimal energy mix, but the fact that acceptance of nuclear energy grows among younger people is a sure thing now," said a representative of Rosatom Central Europe, Oleg Spoyalov.
Shift of focus
If we take a look at the attitude towards nuclear power in different countries, we will see an interesting picture. Very few countries are active opponents of nuclear energy. There are five of them – Germany, Austria, Luxembourg, Denmark and Portugal. Environment ministers of these countries signed and published a declaration on the COP26 sidelines. New Zealand also stands among nuclear opponents. Australia used to be one, too. However, after it broke a contract with France for diesel submarines and opted for nuclear vessels to be produced in the USA, Australia can hardly be called an anti-nuclear nation.
There are countries like Spain that rely exclusively on renewable sources in combination with energy storage systems and phase out their existing nuclear capacity. There are also those countries that approved a similar strategy first and now attempt to reconsider the decision. The Swiss People's Party (SVP) filed a petition about the energy future of the country. "Hydro and nuclear energy should remain secure pillars of power supply in Switzerland because no other source of energy is close to being competitive in terms of capacity, cost and reliability of supply," the document says. The party demands that the Swiss government should extend the service life of the existing nuclear stations and build new capacity.
Other countries and regions use and develop nuclear technology for power generation or other purposes, and produce uranium, although some of them make only the first steps in this direction. Ten European countries (France, Romania, Finland, Slovakia, Croatia, Slovenia, Bulgaria, Poland, Hungary, and the Czech Republic) even published an open letter in support of nuclear energy.
The European community expects that the EU government will finally decide on the place of nuclear power in the Taxonomy, a list of desirable green industries and projects. This Taxonomy is a guideline for investors, and the inclusion of nuclear in it will signal its sustainability and green light the flow of capital into the industry. It is hardly surprising that one of the arguments against nuclear energy is that money will not be enough for other industries. But if we take a look at other countries, we will see that money is already allocated to nuclear projects (see the inset). It will be logical and reasonable for the European Union, which fosters ESG values, to include nuclear in its Taxonomy because it fully fits in with them.
Most ambitious nuclear projects announced in the last few months 

China announced a program to build 150 power reactors in the next 15 years.
The USA will invest USD 6 billion to prevent early decommissioning of nuclear power units. Another USD 2.5 billion is earmarked to finance an advanced reactor demonstration program. In addition, USD 8 billion will be invested in hydrogen production. Since 'green' hydrogen can be obtained by electrolysis at nuclear stations, it is not unlikely that nuclear operators will receive some of these funds.
France announced a program to construct new power reactors. EUR 1 billion will be invested in small modular reactors, and another EUR 8 billion in the construction of hydrogen electrolysis facilities.
Russia plans to build new reactors to increase the share of nuclear power from the current 20% to 25%. According to preliminary estimates, 24 new power reactors will be needed to meet these plans.