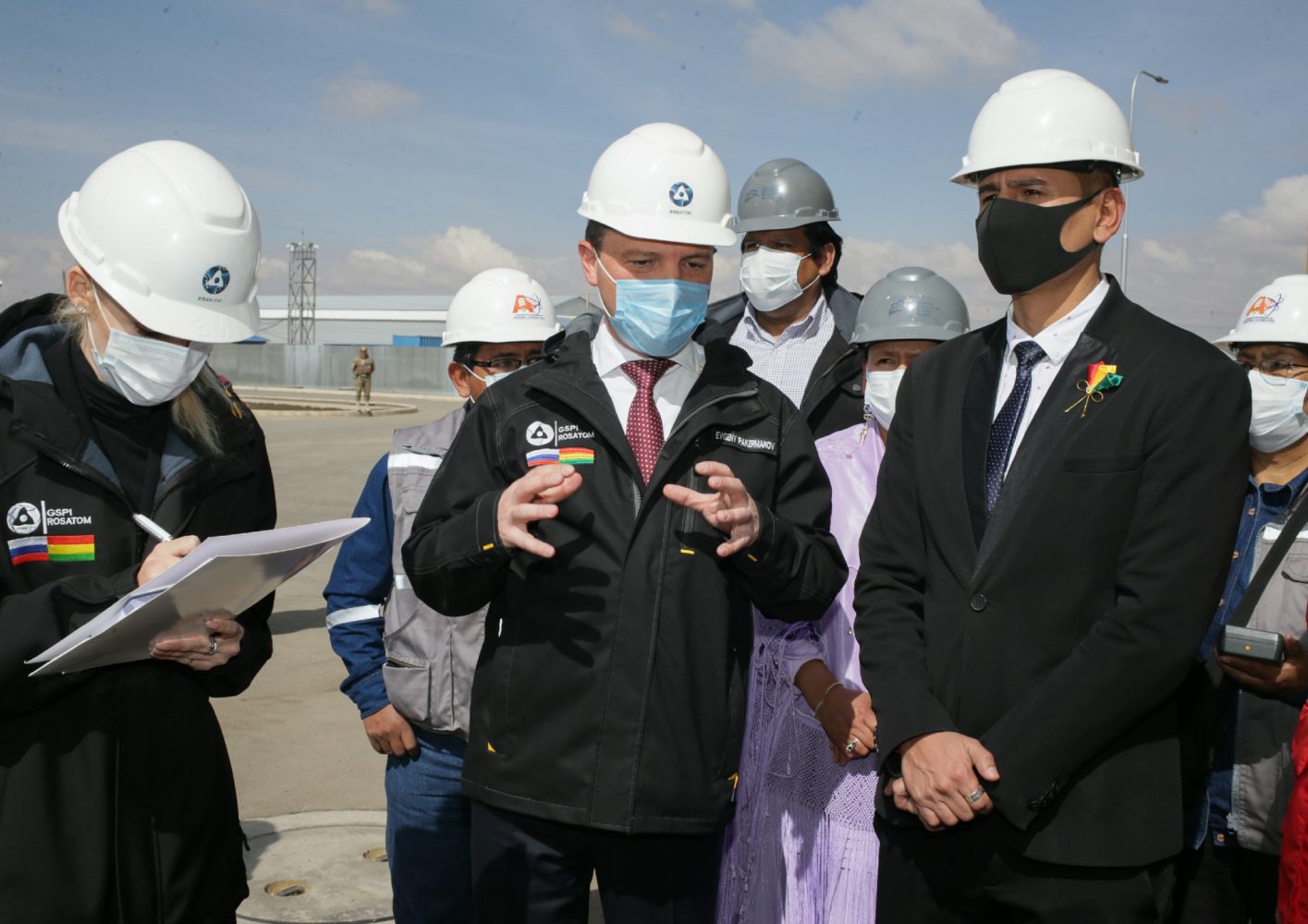 We talked about Rosatom's division focused on the international promotion of Russian nuclear technologies (Rusatom Overseas, or RAOS) with its President Evgeny Pakermanov. He spoke about Russian nuclear non-power exports, small nuclear reactors RITM-200 and Shelf-M and hydrogen economy.
— Mr. Pakermanov, does RAOS have a distinctive description like other Rosatom divisions? For example, AtomStroyExport is an engineering division, RosEnergoAtom is an electric power division, and so on…
— According to the Rosatom organizational chart, our division is called 'Overseas.' Initially, in 2015, the company was established as a contracting agent for the construction of large nuclear power plants overseas, hence its name. Some time later, we launched another major business line dealing with nuclear science and technology centers (NSTC). In 2017, we signed an agreement to construct such a center in Bolivia. Later, RAOS was tasked with integrating Rosatom's solutions and services in the field of small nuclear power plants and the hydrogen economy. Since the new business lines necessitated changes in the company's structure, we gained control over the State Specialized Design Institute (GSPI), another Rosatom company. GSPI specializes in the provision of design and construction services for the contracted projects, including the Bolivian NSTC and a pilot small modular reactor construction project in Russia's Yakutia.
Today, our business is diversified across many segments, so our corporate structure looks more like that of a holding company. This is what makes us different: Rosatom's other divisions are usually built around a single core product or business line. But RAOS has found its own way.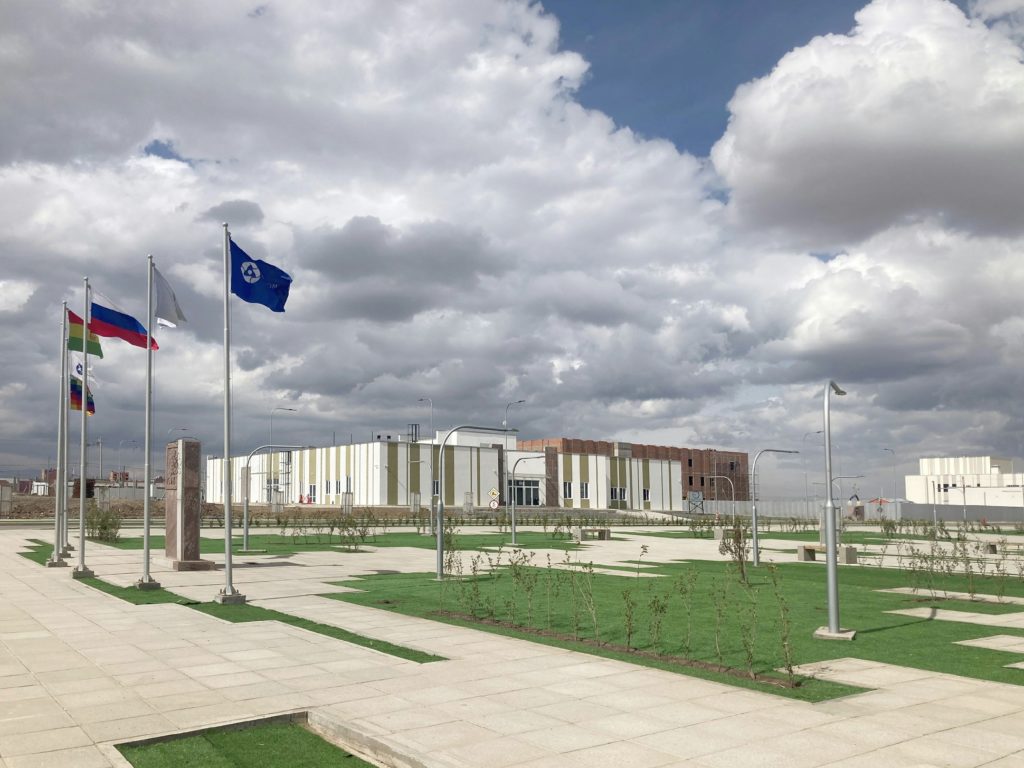 — What business lines does RAOS concentrate on at present?
— Over the years, our company has gradually transformed from a contracting agent for large NPPs abroad to a rapidly growing operating company. In addition to contracting, RAOS has acquired engineering design competencies through GSPI and is now delivering a number of large-­scale EPC projects in the power, healthcare, transport infrastructure and other sectors. Many of those projects are of priority importance for the Russian federal and regional development programs. At some point we came to an understanding that it was time to change the strategy and structure of RAOS and strike the right balance in assigning responsibilities and human resources.
— Did those processes drive the establishment of the Rusatom Energy Projects (REP)?
— Yes, they did. Since the focus of RAOS activities shifted to new business lines over the last few years, this also affected the engagement of employees. While almost 100 % of our staff was initially engaged in contracting, this share decreased to as little as 20 % as at the end of the last year. It was only natural to spin off the department that specialized in selling big NPPs. No doubt that they will always remain in the focus of Rosatom's attention as its core business line. We are glad to see that the Rusatom Energy Projects, is making bold steps in promoting Rosatom's nuclear power solutions.
— How did Rusatom Overseas change afterwards?
— Our business underwent massive restructuring which made us realize that the time came to formulate a new corporate mission statement that would reflect the current environment and objectives pursued by RAOS. Truth be told, it was not an easy task because our activities comprise many products and business lines. It was like 'seizing the unseizable" with a single statement, but we succeeded after numerous attempts. Our new mission reads as follows, "By unlocking technology potential, teaming up the best and changing markets, RAOS creates new affordable solutions — ​from design to delivery — ​for the world and the future."
— Could you please explain what the company's business is after the restructuring?
— We continue our pilot projects to build small nuclear power plants in Russia, promote hydrogen economy, and develop RIVER-branded non-power solutions. Nuclear science and technology centers belong here, too. Another major area of focus is the development of strategic partnership with TransMashHolding (TMH). Together with TMH, we intend to enter the market with new products and services in power and transport engineering, logistics, electrical engineering and digital technologies. Earlier this year, RAOS acquired a 25.01 % stake in TMH Energy Solutions, a manufacturer of railway propulsion systems. As you see, RAOS has many projects, and all of them are of priority for Russia because they contribute to the environmental agenda and secure our technological leadership in the energy and hi-tech sectors.
— Could you please update us on all the key projects RAOS works on as of August 10, 2022? Please highlight the most significant events.
— Completion of the first facilities at the world's highest-­situated nuclear research and technology center is definitely this year's highlight event for us. The center is built in Bolivia at 4,000 meters above the sea level. On August 5, the ceremony was held to put in operation a radiopharmaceuticals production facility and a multi-­purpose irradiation facility. IAEA experts admit the two facilities are among the best examples of nuclear technology application in Latin America. The center is unique and is one of the largest projects delivered by Russia in the region. It opens up new export opportunities for Russian nuclear technologies. The Bolivian center for nuclear research and technology will serve as an important reference for Rosatom's advanced solutions, which we promote under the RIVER brand. Another important project is the construction of an onshore small nuclear power plant with a RITM‑200N reactor in Yakutia (Russia). The construction site has been selected, and the work is ongoing to design the plant. Two years of engineering surveys are coming to an end — ​application documents for the site license received a positive opinion from environmental experts, and erection of a construction camp began.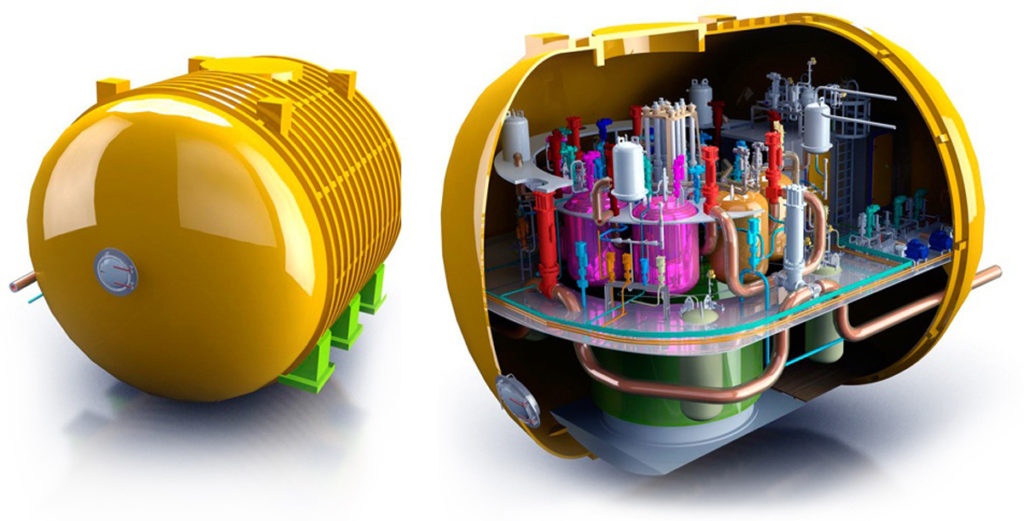 One more project that is important for the development of Russia's Arctic regions — ​construction of a small nuclear power plant with a Shelf-­M reactor — ​is gradually gaining momentum. We are considering suitable sites at the moment.
Construction of a new nuclear medicine department at the Dmitry Rogachev Center — ​one of the most critical healthcare projects in Russia — ​also continues on schedule.
Active work is also going on in hydrogen technology. We have signed more than a dozen agreements and are making preparations to launch four pilot projects. The main focus is on the domestic development of competitive solutions at every stage, from production to delivery.
Here are some of the latest updates on our pilot projects. A feasibility study has been prepared for the hydrogen plant planned to be built on the island of Sakhalin (Russia). The plant will use the steam methane reforming process and carbon capture systems to produce hydrogen. The work is underway to prepare preliminary design documents. As for the Sakhalin hydrogen train project, we have developed a concept of the fueling station and selected potential sites for it. We have also signed agreements with major Russian steelmakers and oil refining companies for the use of hydrogen in their production processes.
— What are the company's plans for the rest of this year?
— The goals we have set are ambitious enough. But we will surely do our best to achieve them. As for the small nuclear power plant in Yakutia, we plan to develop a detailed design of a RITM‑200N reactor and submit documents for a site license by the year end. In our RIVER business line, we intend to make cooperation agreements with a few countries from our pool of potential customers. Regarding our pilot hydrogen projects, we will begin engineering surveys on the train fueling sites on Sakhalin later this year. We also expect to finish the development of preliminary design documents for the hydrogen plant in the Sakhalin region.
— What is your assessment of the company's performance year to date?
— We safely went through restructuring and set out new areas of focus for the years to come. No project has been put on hold. We have completed construction of the first two facilities at the nuclear research and technology center in Bolivia. RAOS is also advancing with the SMR project in Yakutia and building a new facility at the Dmitry Rogachev National Medical Research Center, while keeping track of promising business lines. I am confident our team will maintain the pace, working towards the goals established for Rusatom Overseas.